[Infographic] Part One: Safe Work From Home Tips and Advice for Employees
March 26, 2020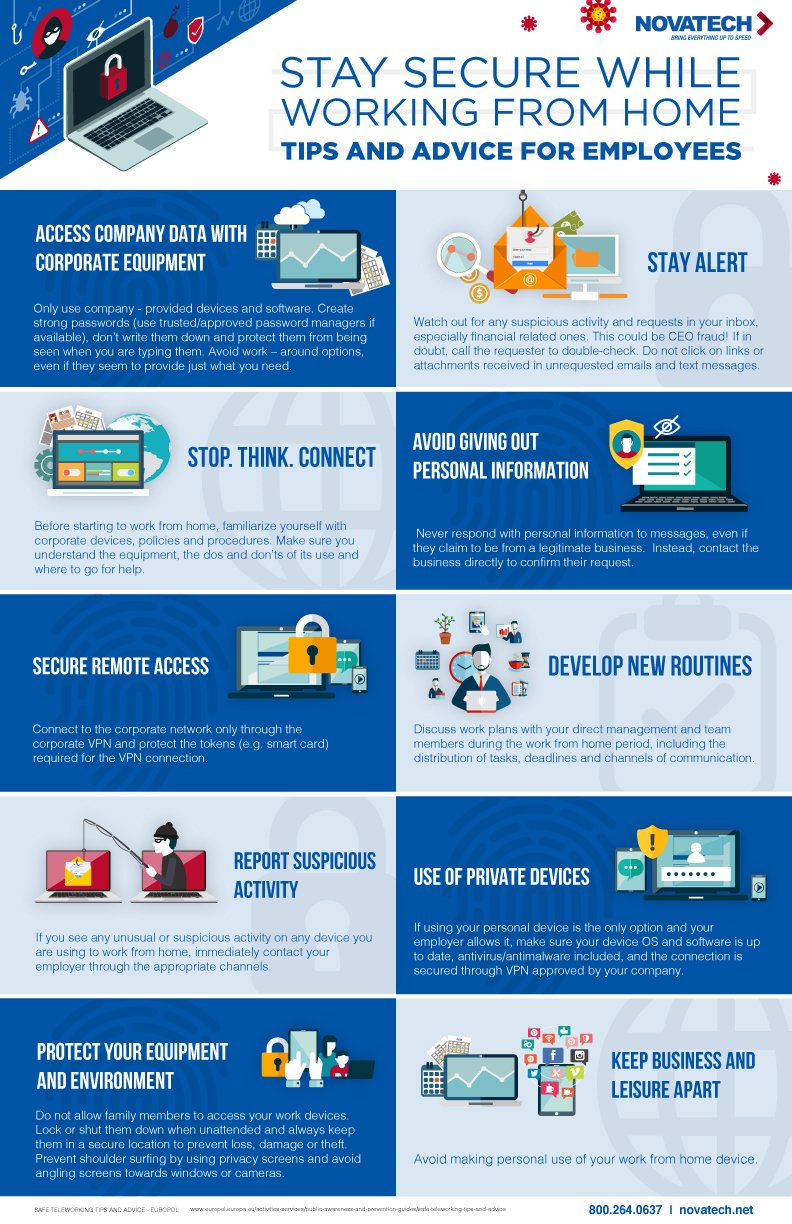 Almost overnight businesses and employees are facing a new normal —working remotely.  54 percent of workers report having access to work from home benefits in the United States, according to Glassdoor data.  Are you one of them?
Although remote work has its benefits like no dress code, unlimited snacks, and your dog joining your virtual meetings, it also comes with significant cybersecurity concerns that companies and their remote employees must address.  In this two-part series, we will share tips and advice to keep you safe and secure as you work from home.
We have all seen those selfies of teams sharing their "at home" work experience and their home "office" set up. But remember, never use your personal computer for company business. Keep all personal information protected with strong passwords, your device connected to a secure network, and enable two-layer authentication.
Be aware! You may find yourself distracted or vulnerable in your new work environment and more prone to fall victim to a phishing scam or malware attack.   Keep open lines of communication with your company's IT support team and report any suspicious activity as soon as it occurs. 
Although the workforce is changing, the threats remain the same. We put together this infographic with even more tips to print and share with your team. Tomorrow we will bring you part two of this series: Safe Work From Home Tips And Advice For Business.