[Infographic] Part Two: Stay Safe While Working From Home Tips and Advice for Employers
March 27, 2020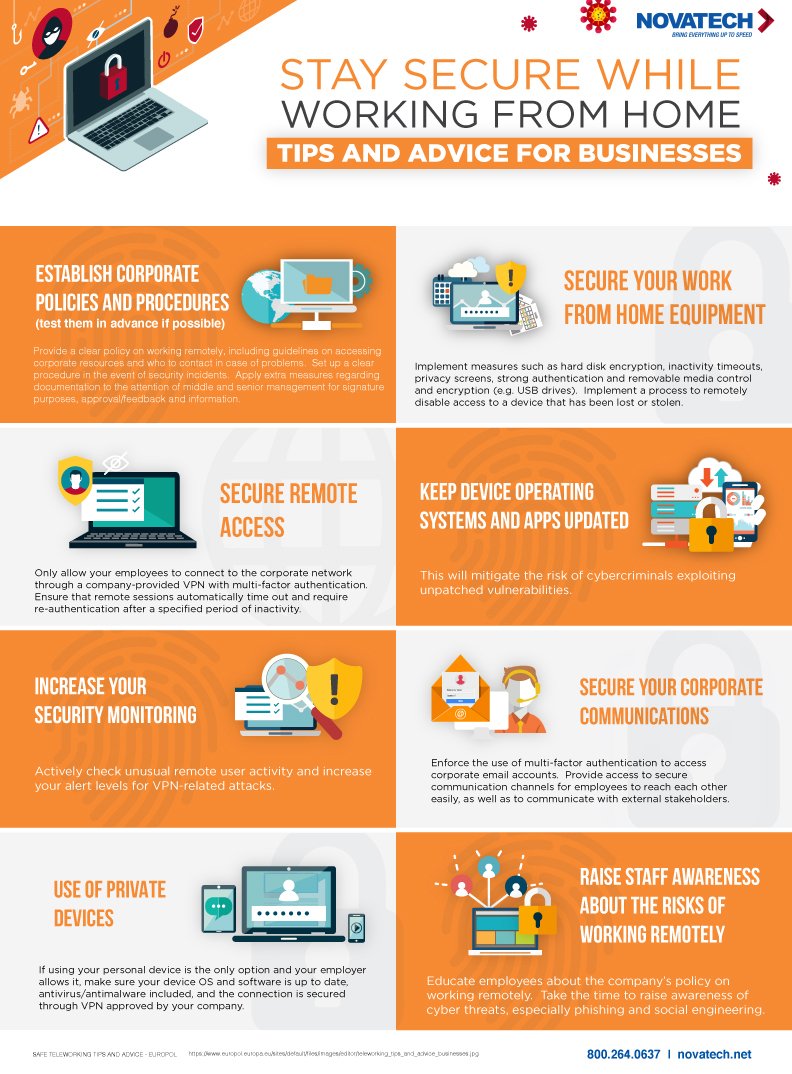 The work-from-home job force just saw a huge increase due to the current global coronavirus pandemic. But even before COVID-19 became a factor, increasing numbers of people have been saying goodbye to the corner office and hello to working remotely. 
In part two of our series Stay Safe While Working From Home: Tips and Advice For Employers, we will share some insider tips for employers as they assist their teams in joining the ranks of remote workers.  
Did you know that 31% of organizations have experienced cyber attacks on operational technology infrastructure? Cybercriminals are taking advantage of those that are distracted, anxious, and fearful due to COVID-19, and phishing scams and malware attacks are increasing every day. But remote work does not have to put your company's data at risk. 
Everyone in your organization is responsible for the security of their employer's data. It is essential to implement work from home guidelines and best practices that will strengthen data security within your business. 
We recommend company-issued devices that connect to the corporate network through a company installed VPN with multi-factor authentication. Device operating systems and apps should be updated to mitigate the risk of cybercriminals exploiting unpatched vulnerabilities. We also recommend using multi-factor authentication to access corporate email accounts. 
Eventually, your team may no longer be working strictly from home like Microsoft 365's cloud-based model, they can access not only emails and data files but also Office programs from anywhere. 
The Novatech team understands the struggle that it as so many employers realign their organizations and learn to navigate a new way of approaching their business. But once you educate your remote team and implement these procedures, security will become standard practice. Your team is now ready to work from anywhere.
For more tips and advice for remote workers, check out:  
PART ONE: SAFE WORK FROM HOME TIPS AND ADVICE FOR EMPLOYEES
Once again, we have included an infographic that outlines safe work from home tips and advice.