Setting a Copier Budget
August 15, 2022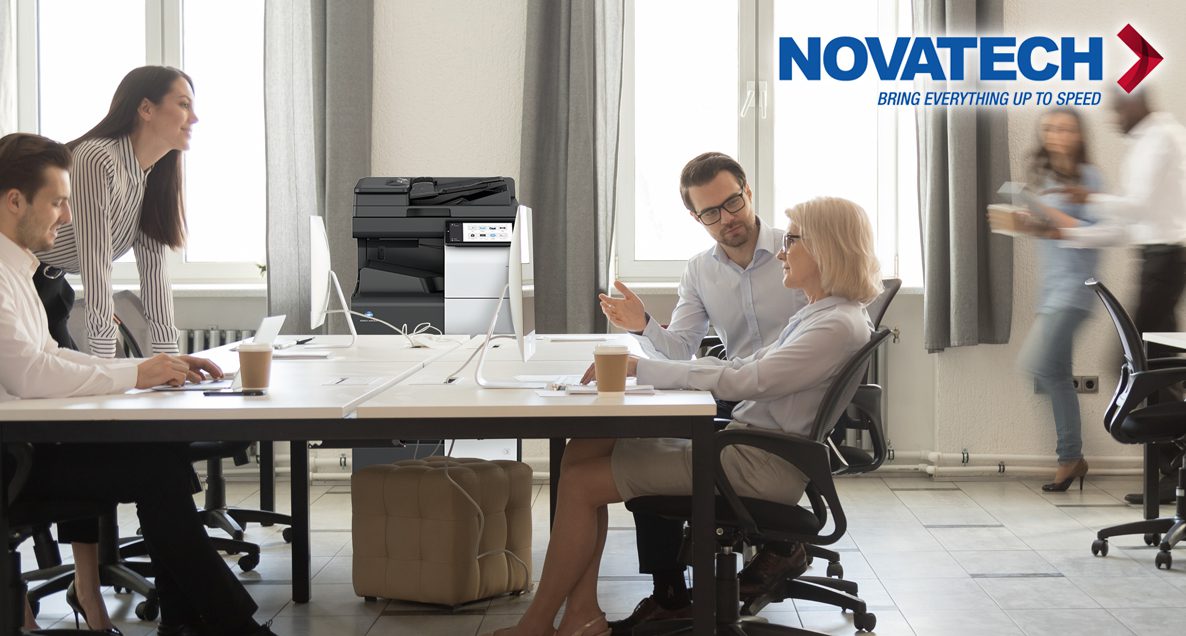 If you are looking to create an IT budget for next year, or you are considering starting a company and want to set a budget for a copier, we can help. Copiers are a significant part of the IT budget, especially when you have a lot of printers or copiers.
We have helped companies with their copier needs for about 30 years, so we can help you set and stick to a copier budget.
In this article we will discuss the factors as they pertain to copiers and setting your budget for the future, whether you are getting a copier, laser printers or considering the ink costs.
Three Parts of the Copier Budget Equation
When setting a budget for your copier, you have a few things you will need to consider. These are the costs of the office equipment or printer; second is the cost of service, and finally there are the ink costs.
Copier Equipment
The first part of the equation is the copier itself. Within the copier, there are a few things to consider as you are setting a budget. The first is the paper size the copier can handle. If you need 11″ X 17″ capability, the copier will be more expensive than if you only need a letter / legal printer.
There are also differences depending on the features you need. If you need stapling, it is more expensive than if you don't. Print speed is another item that will affect your equipment cost.
We would say a good starting point for an 11″ X 17″ copier is $120 per month. You can add about $25 per month for basic stapling or $50 per month for advanced stapling. Then if you start at 30 pages a minute for speed, add another $25 per 10 pages a minute. You would like to be faster than 30 pages a minute.
The more copiers or printers you have, the lower this number can be.
Cost of Copier Maintenance
This is generally built into the cost-per-print plan, but a good starting point for this is to assume this will be about $25 per month if you don't print at all. This can go down to $0 per month if you do enough prints. Generally when you exceed a few thousand copies per month in color, this starts to get much closer to $0.
Cost of the Printer Cartridge / Ink
Next, you will need to consider how much you are going to print. As you print more, the cost goes more per month, even if it is less per print. Think of this as the gas in your car. The more you drive, the more you spend on gas. Since copiers take toner to print, the more you print, the more you have to spend as you do print, because the toner has to be purchased. The more you purchase, the cheaper you get your prints on a per-print basis.
Let's say toner was $100 to print 1,000 pages in color (or ten cents a page). If you print 10,000 color pages, it won't be $1000 (multiplying by 10). It could end up being closer to $600.
In this example, yes, you are paying a lot more per month ($600 vs $100), but you are paying much less per print (6 cents each vs 10 cents each.)
The Conclusion on Print Cost
Now when you are looking at print cost, you have to look beyond just the printer cartridge cost or the laser printer cost. You have to look at what the copy machine costs, how much the accessories cost, how much the prints cost, whether you need color or black and white, and what other features you need.
For most companies, a good budget would be about $250 per month. Your price could wind up being a lot more or a lot less depending on the features you get, how much you print, and how much the device was in the first place.
We work with your team to help you find the best copier with excellent print quality, easy to-use interface and automatic document feeder.
When considering printing costs, it is best if you can get the plan on a simple cost-per-print plan, because then you don't have to worry about how many toners to buy or drums to keep on the shelf.
Here are some items to consider as part of your purchase process.
Cost of the toner cartridge
Page yield of the toner cartridge
Cost of the copier
Cost of maintenance
How many copiers you are getting?
What features do the copiers need?
Brand of the copier
What size of paper do you need to print on?
Do you need features like Google Cloud Print?
If you are looking for a copier or to set a budget for a copier, we would love to help you and your team.
Give us a call so a sales rep can discuss your copier options and cost of equipment. We will help you find the best printer or copier for your company.