What Is Managed IT Services?
September 14, 2021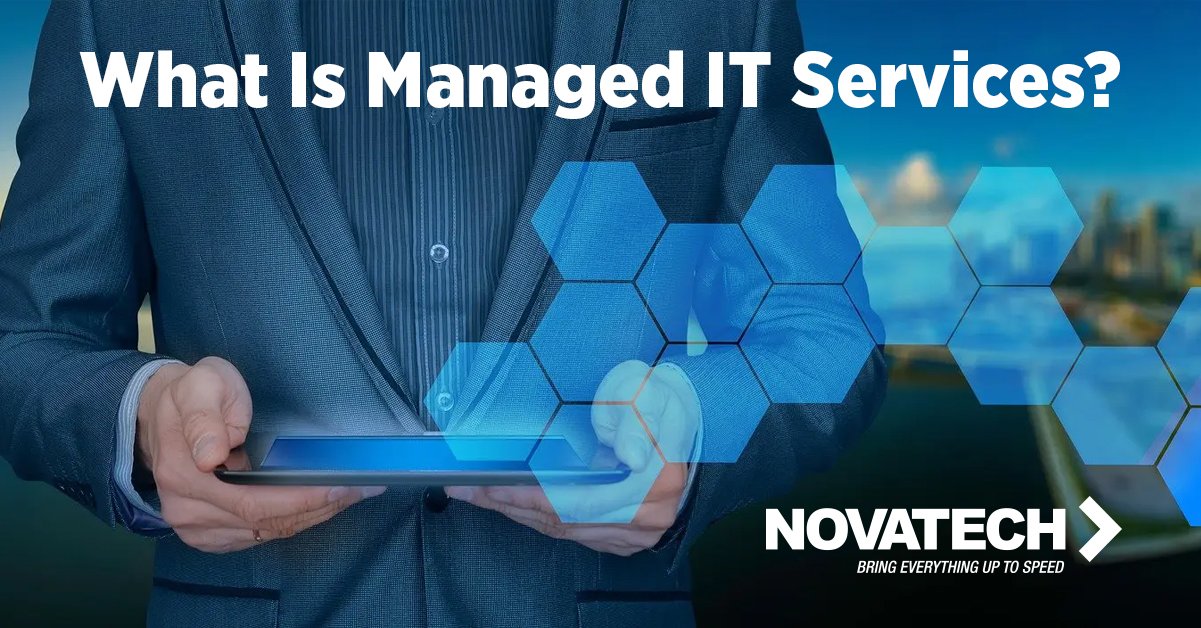 What Is Managed IT Services?
IT outages disrupt the flow of business and are expensive to repair. During the time it takes for your IT team to fix what's broken, business halts completely and employees are often left in a helpless state. In times like these, your IT team—whether they be in-house or outsourced—is your greatest asset. 
But what happens when your IT personnel have gone home for the evening? Alternatively, what if it's a crisis they haven't managed before?
This is where solutions like managed IT services and managed print services come in.
IT Service Management: Defined
So, what is IT service management and how can it increase employee productivity? 
IT service management (ITSM) is when a third-party organization or managed services provider (MSP) utilizes information technology to support the company's production—whether through reactively solving crises or proactively preventing them. 
The ultimate goal for ITSM is to provide, design, and deliver quality managed service that will meet the demands and business goals of the client's company. Outsourcing these tasks lets your business focus on growth without sacrificing convenient IT support. 
The Proactive Approach: Fix It Before It Breaks
In-house teams tend to operate using the break-fix model. This means that when your IT system breaks, they come in and fix it. But this reactive approach has a number of shortcomings:
It leads to disruptions affecting everyone from the employees to the clients

It makes it harder to scale your business over time

It's easier to fall behind on repairs, resulting in more failures and outages
Meanwhile, managed IT service providers don't wait for your technology to break. They provide a proactive solution that is designed to fix potential problems before they occur.
Investing in Your IT Infrastructure
The proactive solutions that managed IT services provide are ideal for businesses that desire to maintain a competitive edge and operate at optimal levels. Businesses globally are starting to invest more in their IT services due to a surplus of unskilled IT professionals.
The IT managed service provider market is expected to grow from 242.9 billion to 354.8 billion by 2026 as more and more businesses recognize the value of expert help. 
A quality IT service requires the latest innovations in technology that only skilled IT professionals can provide. Maintain that competitive advantage by investing in your IT infrastructure and moving towards more managed services.
But how do you know your IT partner is the right one for you?
What to Expect From an ITSM Partner
Different ITSMs and MSPs offer a variety of services. However, when looking for the right managed service provider for your company, these essential services should be included:
24/7 Help Desk

– Expect a fast response time to requests asking for help.

Network Monitoring

– Your system should have remote monitoring 24/7 to guarantee it's functioning properly.

Remote and On-Site Support

– Ability to solve problems and offer support both remotely and in-person in a timely fashion.

Routine Maintenance

– Regularly scheduled maintenance to ensure the technology is up-to-date, backed up, and secure.
A more proactive approach, such as routine check-ups and constant system monitoring, is designed to ensure your business is always working at an optimal level. Meanwhile, the break-fix managed services model isn't built to do the same.
The Benefits of Managed IT Services
Making the switch to delegating your IT business needs to an outside IT managed services team can do more for your business than you may initially think. Here is are some of the benefits of managed IT services: 
Access to expert support

Proactive maintenance and proactive monitoring

Improved operational efficiency and reliability

Scale your business without restrictions

Reduced costly downtime and recovery time
Having a better understanding of what managed IT services can do for your business is helpful when considering your options.
Determining If You Need Managed IT Services
Still unsure if managed IT services are necessary for your business? Here are a few key signs that a business may need these services:
Needs assistance with IT ticket handling

Lacks knowledge regarding the latest innovations in technology

Has a limited number of IT professionals available

Needs a more cost-effective solution to help with technological difficulties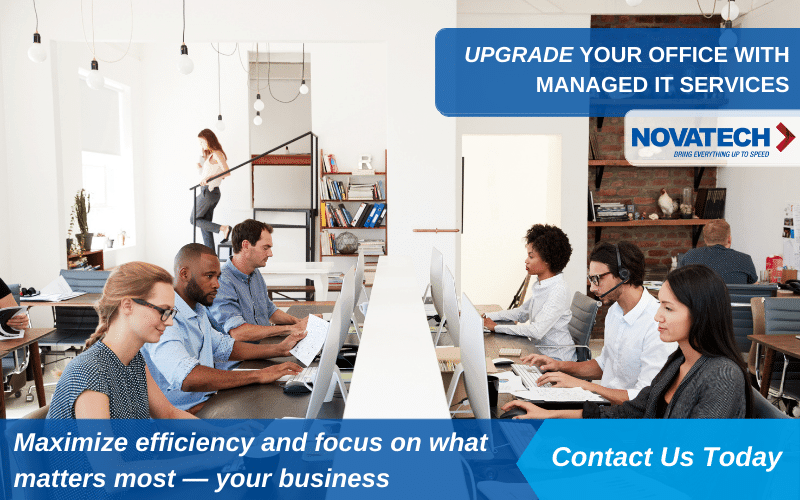 What You Can Expect to Pay
Money and time are your most valuable commodities. With a small business, you may not have the budget for expensive IT services. While an in-house team can be nice, switching to managed services is a lot more cost-effective and inexpensive compared to the tens of thousands of dollars businesses spend to train and support in-house IT teams. 
Comparatively, managed IT services can cost anywhere from $100 to $150 dollars per person per month. This could average out to a few thousand dollars depending on how many people and services your business has. 
Choosing the Right Managed Provider for You
With so many options out there, it can be difficult to choose from them all. So, how do you know which is the right provider for your business? Your business has a unique set of needs that should be met. Because of this, you'll need a provider that values: 
Adaptability

– Offering your business the space, knowledge, and time it needs to scale accordingly without locking you into a fixed deal.

Partnership

– Working with you and your business to ensure that you're receiving proper assistance. 

Expertise

– Understanding that expert technical and industry knowledge is what will keep your business ahead of your competitors.

Communication

– Prioritizing clear and effective communication so that your business always feels heard and supported.
Researching MSPs can be overwhelming, but knowing exactly what your business requires is how you can narrow down the list.
Find Everything You Need with Novatech
The quality of your IT affects the quality of your business operations. Ready to adopt a proactive approach? Novatech's customer-based approach and decades of experience guarantee that our clients receive a quality, personalized experience. 
Managed IT services can help your business become more efficient and stay up-to-date, but having the right provider is essential. Interested in exploring your options with a different IT provider? 
Feel free to contact us. We are available to discuss your next steps without any obligations. 
Source: 
Gartner. IT Service Management (ITSM) Tools. https://www.gartner.com/en/information-technology/glossary/itssm-tools-it-service-support-management-tools 
MarketsandMarkets. Managed Services Market worth $354.8 billion by 2026. https://www.marketsandmarkets.com/PressReleases/managed-services.asp