Why We Patch Operating Systems & Applications – Managed IT Support
May 3, 2017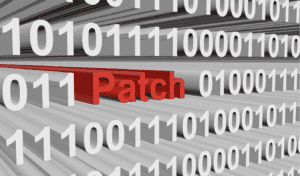 "If it ain't broke, don't fix it!" Sound familiar? As a Managed IT support team, these days what we more commonly hear is, "If it's working fine, why bother with patches (also known as updates)?" Computer hardware doesn't seem to have a lot in common with the internal combustion engine and other working parts in your car. Changing your oil makes sense; replacing worn out tires makes sense; even vacuuming your car floor makes sense. But updating a software program or operating system that's working just fine?
Yes, computers are very different from other chunks of machinery in our homes and offices, but think of this: the patches that your software vendors want you to install can be critical to the longevity of your software, the security of your data, and the productivity of your employees. Why, you may ask, are your operating systems not perfect when they leave the factory so that it is not necessary to constantly install these updates?
Consider this: The Windows 10 operating system consists of 50 million lines of code. How much is that? Well, if these lines of code were converted to a book, that book would have about two million pages. That would keep you occupied for quite some time. What happens is this: before a new version of an operating system is released, is it tested and retested extensively, but, simply put, until it is out there in the real world, it is just impossible to put it through every conceivable situation. 50 million lines of code and a single error in any one of them could lead to crashes and/or security vulnerabilities. Add to that (and this is a biggie) the fact that from the day the new operating system is released, cyber criminals are hard at work trying to figure out how to break in, so every time a new vulnerability is discovered, a new patch must be created and applied either by your in-house IT team or your IT support provider.
Network security is a big deal.
So is stability. Operating systems do not live in a world of their own. They share resources with many other programs and each has its own requirements and demands. Generally speaking, the needs of the operating system and each program are met with little difficulty…but not always. Sometimes programs conflict with each other. For the operating system to function properly, it must be able to deal with thousands upon thousands of different software programs (of course, not at the same time!) Sometimes the operating system and an application just don't fit together just right and either the program won't open, or data can't be saved, or is lost, etc., etc., etc. This usually triggers an error message appearing on your screen.
Have you ever been asked if an incident that occurred on your computer can be reported to Microsoft? This is how Microsoft discovers these problems. When they learn of the problem, they create a patch to fix it.
Patches installed by your IT support team are also needed for the software that is running on the operating system. It's hard to know exactly how many lines of code are in a program like Microsoft Word for two reasons: first, Microsoft doesn't release this information. Second, there is a lot of code that is shared between applications. That said, it was estimated that the 2006 version of Word had 30,000,000 lines of code. Add in Excel, PowerPoint, and the other MS apps, and you can see how daunting keeping everything at 100% can be.
One more word – patches (updates) are different from upgrades, such as switching from Windows 8 to Windows 10, or from Office 2013 to Office 2016. Upgrades will include previous patches but will generally also give you more functionality.
At Novatech, we have been providing IT support for small to mid-sized companies since 1992. Today, we monitor, manage and maintain computer networks 24/7 x 365 including the installation of critical patches. We also provide live help desk support around the clock and work closely with our clients' in-house IT teams with co-managed support. Check us out at novatech.net or call us today at 866.252.6363