Austin Copier Sales and Leasing
Every business in Austin has a decision to make with their printer and copier. It can be purchased outright, or leased. If you are looking to buy or lease a printer or copier, we can help. We are specialists with printers and copiers, and it can get confusing because in the market today there are over 1,000 different printer and copier models available. We also help Austin companies with Managed IT Services, and offer these for companies who need more technical support than simply leasing a copier.
As you go through this page, you will see some of the printer and copier models we lease and sell. More importantly, you will see the brands we carry and how we can help you get the best deal of your next office printer or office photocopier.
Canon Copiers
If you get a quote from us, you will likely see a Canon copier as one of the models on our quotes. Why? We have had amazing luck with the Canon brand being the easiest on our service team and costing us the least money to do copier repairs all over Austin. We pay close attention to the number of copier service calls different models require, and we have found Canon copiers are some of the best copiers for us to lease and sell.

Looking for a Canon Copier?
Canon imageRUNNER ADVANCE DX C257iF
Canon imageRUNNER ADVANCE DX C357iF
Canon imageRUNNER ADVANCE DX C3826i
Canon imageRUNNER ADVANCE DX C3830i
Canon imageRUNNER ADVANCE DX C3835i
Canon imageRUNNER ADVANCE DX C5840i
Canon imageRUNNER ADVANCE DX C5850i
Canon imageRUNNER ADVANCE DX C5870i
Canon imageRUNNER ADVANCE DX C478iF
Canon imageRUNNER ADVANCE DX C568iF
Canon imagePRESS Lite 265
Canon imagePRESS Lite 165
Konica Minolta Copiers
Another brand you may see on our quotes include the Konica Minolta line. These copiers also have great reliability and some of the best color quality in the copier industry. We have copier technicians who can keep your copier running and we offer supplies and service plans for Konica Minolta copiers in Austin.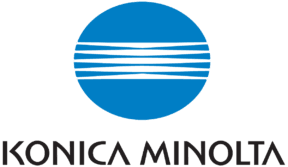 Our Konica Minolta Copiers
Konica Minolta bizhub 227
Konica Minolta bizhub 280
Konica Minolta bizhub 300i / 360i
Konica Minolta bizhub 450i / 550i / 650
iKonica Minolta bizhub C250i / C300i / C360i
Konica Minolta bizhub C450i / C550i / C650i
Konica Minolta bizhub C750
We Cover Austin and Surrounding Region
Not only do we offer our services within Austin, but we also help the surrounding area. You can be anywhere near Austin and we can help. Our technicians are dispatched to the places where the copiers are located, so we are not afraid to travel to do required maintenance on your copier.

Here are some of the areas we also cover:
Brushy Creek
Round Rock
Pflugerville
Leander
Shallow Hollow
Wells Branch
Georgetown
Managed IT Services
If you are looking to get help with you computer network, to ensure the speed, reliability and availability, we can help with this too. Our professional services team has a whole backbone based on the best practices for managing IT. Our team is able to offer and provide managed IT support all over the nation, but specifically in Austin too.
Some of our Managed IT Services offerings include:
Cloud IT
Managed Cloud
Managed IT Security
Ransomware and Malware Prevention
Helpdesk Services
Unified Communications
We Can Help
We are here for your company. We can do a copier lease, copier lease buyout, printer lease, printer sales, Managed IT Services, Unified Communications. If you are looking for a copier, we would love to help. We can look at your current copier lease or managed IT contract. We are here for you.
Give us a call to chat with one of our sales professionals.