Copier Leases in Houston
Are you looking to upgrade your copier? Maybe it is acting up and frustrating you, or maybe the current lease is just coming up. Perhaps you have a newer company and this is your first copier lease.
At Novatech, we have been selling and leasing copiers for over 30 years and we have the team to support you in Houston and the surrounding area. If you are wanting a copier lease that is fair and reliable, we can help.
We also provide Managed IT Services for companies with multiple computers. So we can help if you are looking for Managed IT Services or a new copier.
Canon Copiers
Our first choice, when it comes to brand of copier, is Canon. Canon has some of the best products on the market. Many people don't know this, but Canon has also built a lot of the HP printer engines over the years, considered to be some of the most reliable products on the market.
If you are looking for a copier, Canon is a great choice because of the robustness of the copier. Some copiers you work with you can tell are cheaper. They have tons of plastic, feel flimsy, and have trouble with any significant workload. Canon, on the other hand, is built to last. We see many clients with Canon copiers today they began leasing 7 or 8 years ago. With most copiers, you are lucky to get to year 4 or 5.

Here are some of the most popular Canon Copiers
Canon imageRUNNER ADVANCE DX C257iF
Canon imageRUNNER ADVANCE DX C357iF
Canon imageRUNNER ADVANCE DX C3826i
Canon imageRUNNER ADVANCE DX C3830i
Canon imageRUNNER ADVANCE DX C3835i
Canon imageRUNNER ADVANCE DX C5840i
Canon imageRUNNER ADVANCE DX C5850i
Canon imageRUNNER ADVANCE DX C5870i
Canon imageRUNNER ADVANCE DX C478iF
Canon imageRUNNER ADVANCE DX C568iF
Canon imagePRESS Lite 265
Canon imagePRESS Lite 165
We also sell and service Konica Minolta copiers in the Houston area.  We have a passion to help you find the copier that is going to work the best for you, this is why we carry more than a single copier brand. Konica Minolta is famous for high quality color printing and their production print line has some very special products.
If you are looking to purchase or lease a Konica Minolta copier, we have all of their product line available.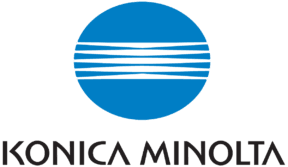 Our Konica Minolta Copiers
Konica Minolta bizhub 227
Konica Minolta bizhub 280
Konica Minolta bizhub 300i / 360i
Konica Minolta bizhub 450i / 550i / 650
iKonica Minolta bizhub C250i / C300i / C360i
Konica Minolta bizhub C450i / C550i / C650i
Konica Minolta bizhub C750

We Serve More than Just Houston
Maybe you are in one of the suburbs of Houston. We can help you with copier leasing anywhere in the Houston area. Some of the areas we help our clients with copier leases include:
Humble
The Woodlands
Katy
Friendswood
Sugar Land
Clear Lake
Pearland
League City
Sping
Kingwood
Stafford
Cyprus
Managed IT Services
On top of the copier leasing we offer, we also provide companies with Managed IT Services in the Houston area. This service is a way to have all of your IT outsourced to a company focused on technology. We work with companies to ensure they are secure and their devices are available.
Some of the Managed IT Services we offer:
Cloud Computing
Malware Prevention
Intrusion Detection
Managed Server
Office 365 Integration and Support
VPN Setup
Ransomware Prevention
Data Backup
Disaster Recovery
If you would like to chat with one of our experts about Managed IT Services in Houston, we would love to help!
We Are Here For You!
If you are looking to lease a copier, get a new printer or wide format device, we can help. We have copier and printer leases available in the Houston market to help your office get the technology that is right for you.
We also offer Managed IT Services, for companies who need more technical support, we have your back. If you have any questions about technology for your business, we would love to chat and work with you!