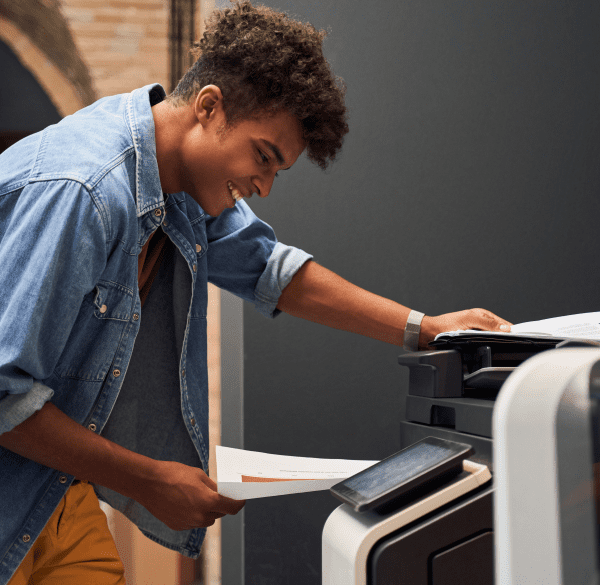 Copiers and Printers to
Maximize Productivity

and Reduce Cost

Getting the right office equipment can be challenging. You have to understand print speeds, ink cost, scan features, finishing options, paper capacity, and many other things you might not even be aware of.

If you don't have experts in copiers and printers on the team, these decisions can frustrate and confuse. You won't get to the goal of copiers and printers that:
Save time

Reduce complexity

Boost business efficiency
Do You Understand the Real State of Your Print Fleet?
One of the first things to determine is what kind of technology you really need. Is it a typical floor-standing copier where people can print a lot of volume? Do you only need to print a few times a day, and a laser printer will do? Do users need to scan or copy, so a multifunction printer or multifunction copier would work?
The next consideration is color vs black-and-white printing. Even device dimensions matter, depending on the physical space and power access you have available.
This is all the information needed at the early stage of a decision, and we gather it all with a no-charge print fleet assessment.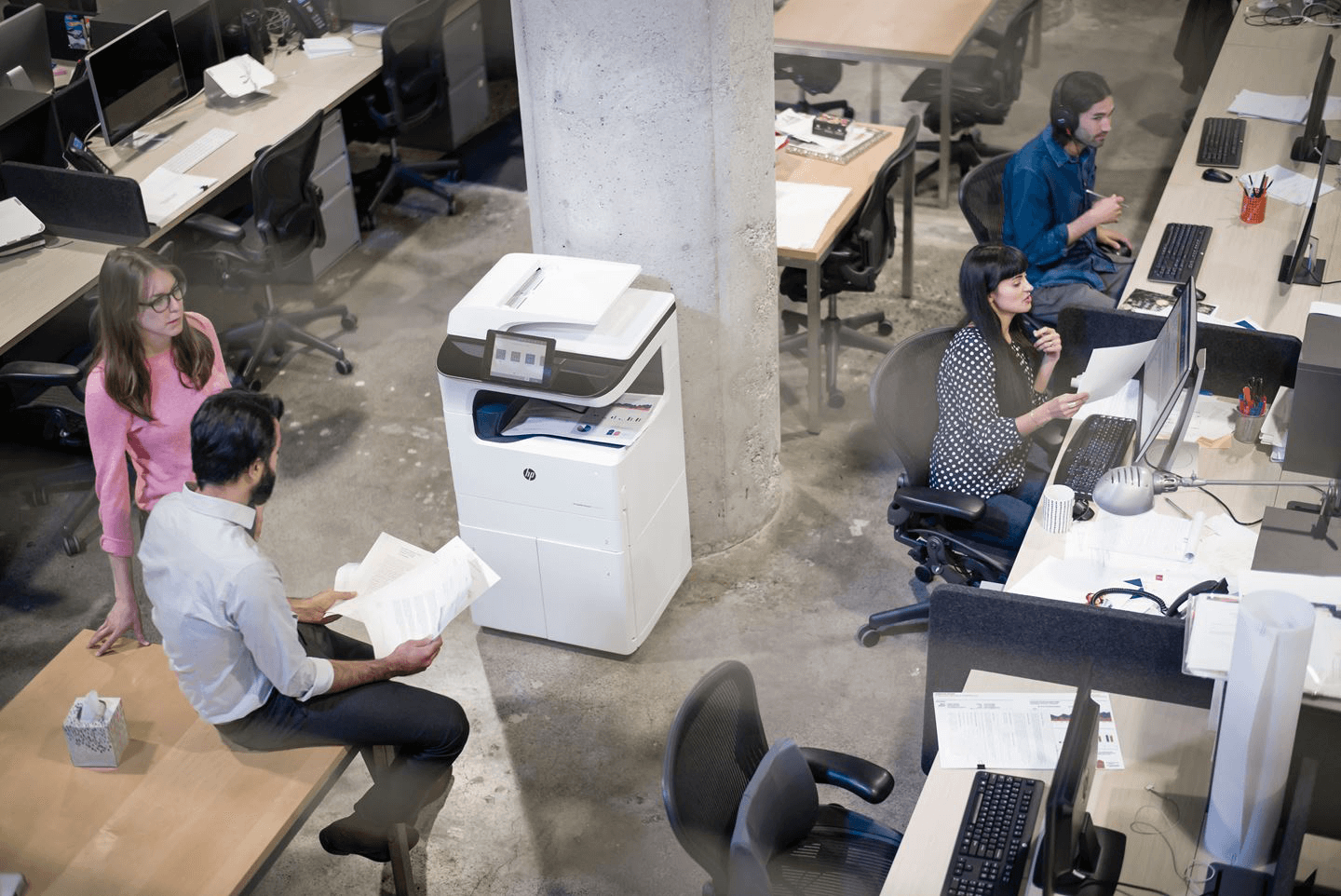 What Copier and Printer Capabilities Does Your Business Need?
We understand each digital printing environment is different, and your fleet of printers and copiers will be unique, too. Let's do an assessment, then talk about other needs you may have like:
Faxing

Finishing

Booklet maker

Insertion unit

Advanced scan functionality

Security features

Mobile printing

Light production projects

Paper cassette for specialty media like envelopes

Paper deck options to change device paper capacity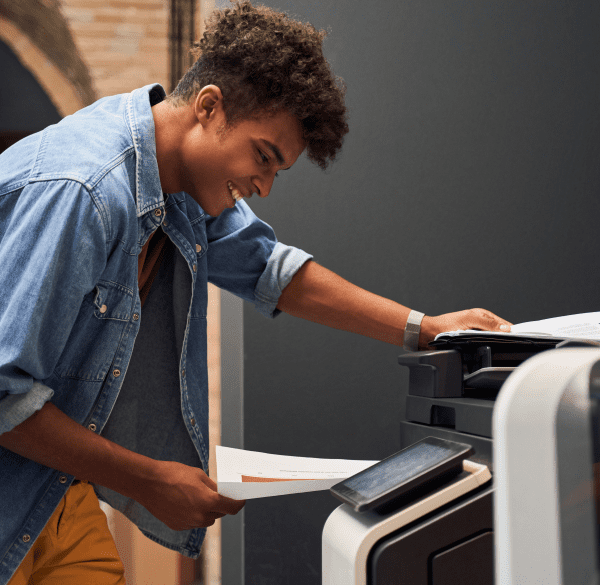 Print Fleet Need Updating? Start with an Assessment.
A smart, data-driven look at all your business printers and copiers reveals where you can save time, reduce complexity and boost efficiency.
We help you find the perfect mix of copiers and printers for one office or multiple locations. Our experts make it their mission to provide the best possible technology and service at price points and budgets that work for you.
Start My Print Assessment
Let's
Talk