Achieving Excellence: The imagePRESS C10010VP's FOGRA Accreditation
November 10, 2023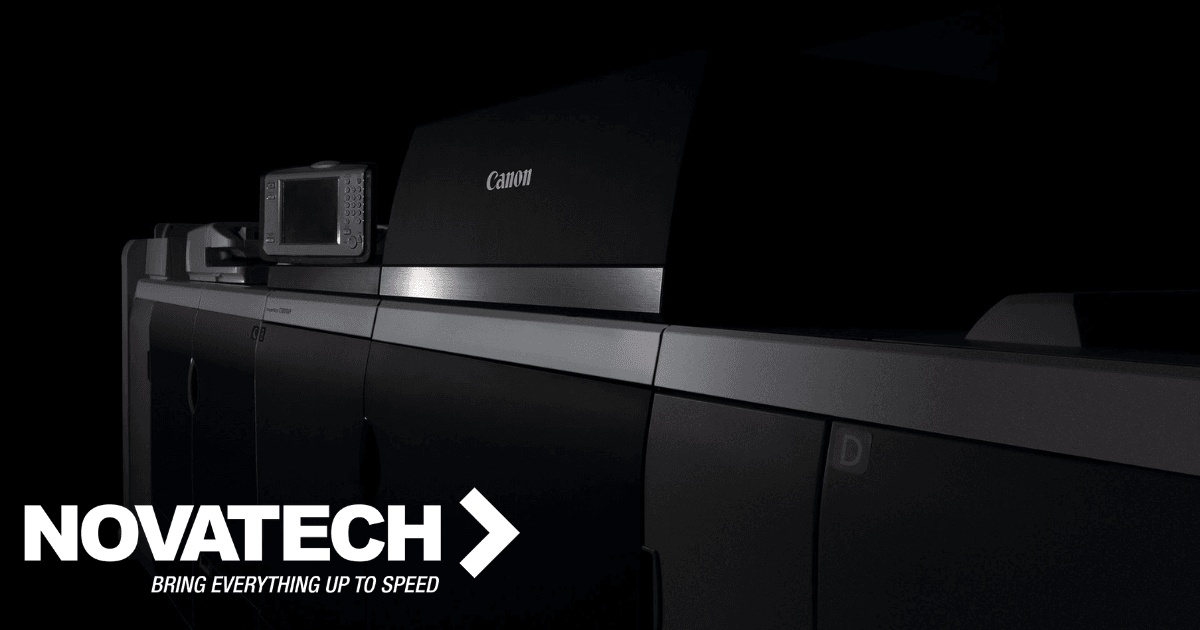 Navigating the world of print technologies can be intricate. When investing in such a significant piece of equipment, businesses often look for objective benchmarks to ensure they're making the right choice. The FOGRA accreditation is one such benchmark that stands tall in the world of design and print.
Novatech is a Canon partner, and we can help our clients gain the benefits that come with FOGRA accreditation. If your business or printshop is concerned with color and design, having a copier with FOGRA accreditation should be an essential must have for your business or printshop.
Why is FOGRA Essential?
For the uninitiated, FOGRA is a globally acknowledged independent institute catering to the design and print sectors. Their primary role is to certify technologies, especially in terms of color precision. This certification acts as an objective yardstick, setting the gold standard for quality across the print industry.
When we delve into the specifics, FOGRA's evaluation and accreditation process permits an insightful comparison of digital presses. This comparison ranges from criteria like color reproduction accuracy to consistency across several print runs. The need for such a meticulous evaluation arises because a whopping 79% of print buyers, as highlighted in a recent EMEA study backed by Canon, prioritize quality.
The Prestige of the imagePRESS C10010VP
Canon's latest gem, the imagePRESS C10010VP, which was unveiled on 1st September this year, has joined the esteemed ranks of the imagePRESS series by achieving the Fogra PSD (Process Standard Digital) certification. This accolade resonates with its compliance with Fogra51 standards.
This is not just a mere certification. It signifies that every current model of the imagePRESS series has earned FOGRA accreditation. And not just that – they've attained it at the paramount Print Quality Class, Grade A. This achievement holds across every paper type and device controller pairing.
So, what does this mean for prospective print providers? It's simple: when you opt for an imagePRESS, you are securing a device with the potential of achieving FOGRA accreditation. This not only ensures impeccable quality but can also serve as a significant competitive edge. In a market swamped with choices, this could be your ticket to drawing in new clientele and holding onto existing ones.
Choose Novatech for the most Reliable Production Print Devices
If you're in the realm of in-house or commercial print provision, part of a design agency, a creative entity, or someone overseeing the acquisition of print products and services, understanding the gravity of FOGRA accreditation can be pivotal.
For those intrigued to look deeper into the intricacies of the FOGRA accreditation and to grasp how it can propel your business to greater heights, we, at Novatech, are here to enlighten you. As experts in the domain, we're equipped to provide comprehensive insights and direction tailored to your needs.
Connect with our team today to ensure your printing solutions are nothing short of excellence.