Case Study: Aegis Power Systems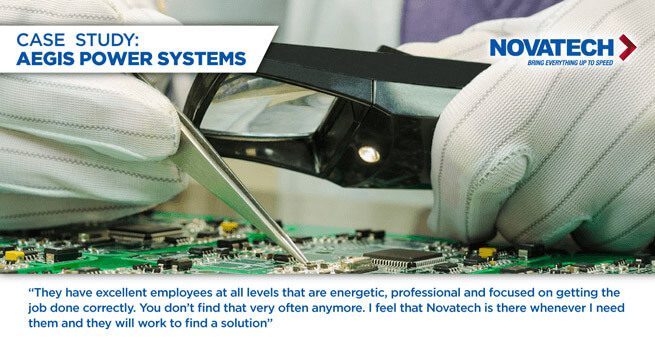 Aegis Power Systems was desperately in need of a digital transformation. They needed a full upgrade to their computers, server, and outdated operating systems. Aegis also needed to migrate its legacy applications and software to the new systems. As many businesses do, they had an in-house IT staff to manage the day-to-day functions, but the task of setting up a new server, firewall and workstations proved to be too much for their team to handle, so they reached out to the Managed IT team at Novatech for help.
Want to read more about how the Novatech team transformed Aegis' digital infrastructure with little to no disruption to their business?