Why Preventative Maintenance Needs to be Part of Your IT Strategy
August 5, 2022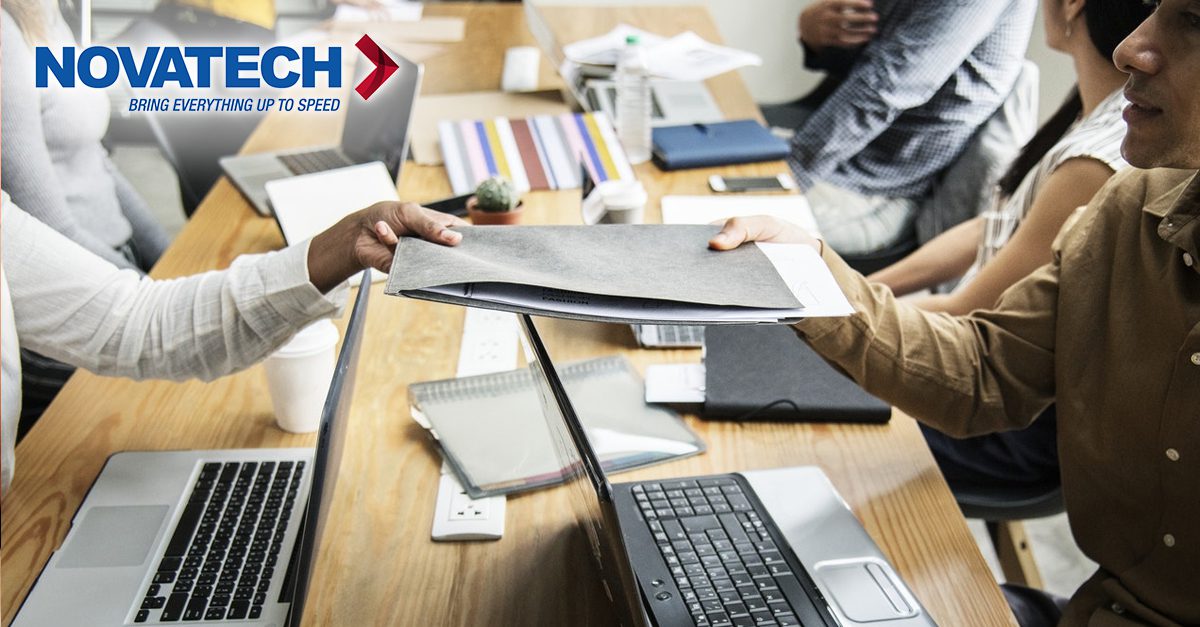 If you have computers your employees use, many feel that repairing them as they break is the most cost effective way to approach computer repair and maintenance.
At Novatech, we take a different approach to preventative maintenance. There are some things that must be fixed in this manner, but our 30 years of keeping networks going at a steady rate have shown us the value of solving issues before they happen.
In this article we will cover the value of preventative maintenance, some technologies that have to use this approach, and how utilizing this strategy will help your business.
Isn't Computer Repair Just Fixing Issues When They Happen?
A misnomer about computer maintenance from clients in the managed IT services world is that computer repair is fixing issues when they happen. The health of a computer or computer network is similar to the health of the human body. An ounce of prevention is worth a pound of cure. Would it be better to eat healthily, exercise and deal with issues as they happen, or eat only fast food, drink only soda and wait to fix issues?
When you are working with computers, there are items needed to maintain the health of the network. Without doing some routine tasks, the computers will die faster, and you will have issues like malware or ransomware hit your network.
What are some items that really need preventative maintenance?
Disk cleanup
Windows updates
Firmware patching
Unnecessary files cleaned up
Hard drive error checking
RAM utilization to use programs quickly
Security policies enacted
Firewalls installed
If you take the approach of waiting until there are problems, then you are putting your company at risk. For example, let's say there are no security policies like 2FA being enforced. If your systems are hacked, and the banking account becomes vulnerable because the hacker stole the password, does that make your company more vulnerable?
Let's say there is no firewall or email filter, and a bad actor sent an email that launched a ransomware attack on your company, so you could no longer access any file without paying a $500,000 ransom. At this moment, would it still feel cheaper to wait for the technology to break?
The problem with waiting when it comes to IT support and computer repair is some of the problems created by waiting become so big, you could have paid for your managed IT support for a decade by the time you fix that one problem.
Maybe a Windows update seems minor to you, but sometimes that update needs to happen as a security measure, and Microsoft knows anyone using the version you are on is vulnerable or no longer supported. In these cases, it isn't an expensive thing to do, if it is done before the event happens which the update is trying to prevent.
Only doing computer repairs when computers are broken is a lot like only paying taxes if the IRS contacts you. Sure, it works well in the short term. No one even realizes there is a problem; there is more money available, so it all seems like a good thing. The problem is, the IRS always comes, and there is an accounting. Same thing with computers; issues always happen, and fixing them after the fact can be stressful, messy and extremely difficult compared to preventing the issue in the first place.
How Does Novatech Manage Preventative Maintenance for Clients?
Part of a good management strategy involves a few critical items:
Good maintenance schedule
Managed IT services software
List of maintenance tasks
Understanding of client's work schedule
A maintenance schedule needs to be often enough to catch issues, but not so frequent to disrupt client work. Our experience shows we are doing some sort of maintenance on at least a monthly basis, but generally it falls more into weekly realms. The issue is that there is so much to make sure is right. If we wait too long, it takes too long to do, and then the client is vulnerable to breaking or attacks on their network.
There are core updates, which partners like Microsoft, Dell, HP, etc. let us know about well in advance. This could be something simple like Windows 7 operating system is going to be discontinued on Jan 13, 2015.  We probably got that message at least one year before that date. So we had an entire year to search for any computers on Windows 7 and upgrade them before support ended.
Preventative maintenance software will help us look at all the devices in a snapshot and see issues and errors that are coming. For example, the head of operations' computer starts having hard disk errors more frequently. We can predict when it will fail. As we have this data, it gives us time to fix this before it actually fails.
Maybe we see the purchasing agent has a computer where RAM utilization is always over 80%. We know we need to add RAM to their computer, because it will make the computer and the agent more productive (because they will have a faster computer.)
We can assign automated tasks like disk defragmenter or asset tagging, where we can get ahead of issues before they happen. One of the cool things we like to run is a network scan which tells us about any new devices that have been added, as well as any items that are missing or orphaned.
If your work schedule is M-F 8-5, then it makes sense to do these updates during the evenings or weekends. If you work 24×7, we would rotate updates based on when staff is in and working. No one wants their entire staff unable to work because computers are being updated. A good update strategy has to involve the business getting the updates.
How Will All of This Help My Business?
If you own a business, this can all seem like a lot of cost and extra work compared to the buy-it-and-forget-it model. How does paying attention actually help your business?
Computer maintenance becomes routine and not catastrophic.
Security is greatly improved, and systems stay safe.
Your data is protected
Your staff is more efficient.
You can budget your IT a lot easier, because you know when to expect expenses.
Maintenance costs go down because issues are fixed before they are massive.
Assets are tracked so they don't go missing.
Equipment failure becomes predictable
Downtime is greatly reduced
If you would like to talk to our professionals about how preventative maintenance needs to be part of your business strategy, we would love to talk. Give us a call or let us know, and we would love to show you how our services implement a robust preventative maintenance strategy.