MSP 101: Best Practices For Choosing a Managed Service Provider
August 10, 2021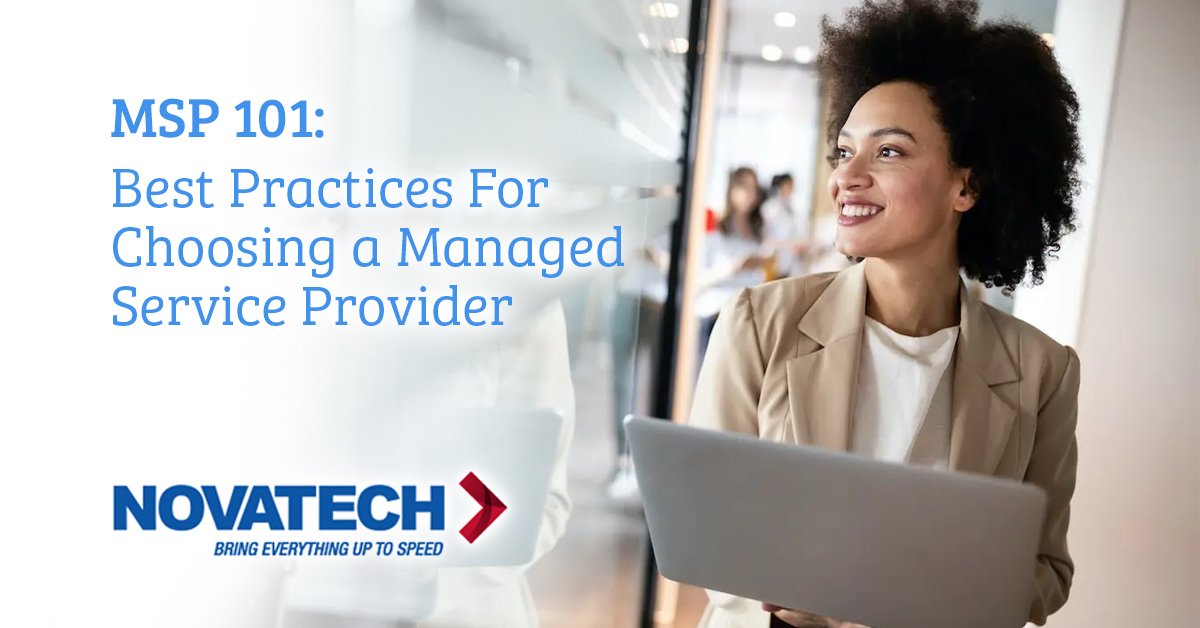 If you're looking to contract out some (or all) of your IT needs, you may be wondering, what is a managed service provider exactly? Or, you may have already explored the differences between outsourcing and managed service providers (MSPs). Maybe you've even decided that an MSP is the right choice for your business.
If that's the case, the next step is choosing an MSP that will suit your business objectives and needs. 
While picking an MSP shouldn't be complicated, it's still a decision that requires a certain amount of thought and attention. To help you partner with the ideal MSP, we've assembled a list of managed services provider best practices. 
Consider this a roadmap to finding the right MSP for your organization.
How to Select the Perfect MSP
There are hundreds—if not thousands—of MSPs out there vying for your business. While many are legitimate, some are merely a loose collection of IT services masquerading as full-fledged managed IT service providers. And some can't respond to your specific needs as well as others. These tips will help you in the vetting process of professional services, aiding you in making the best, most informed decision possible.
#1 Ask for Referrals
Though online reviews have changed the way we evaluate potential partnerships, word of mouth is still invaluable. In your search for the right MSP, ask them if they have referrals you can speak to—both within your industry and outside of it. 
In the same vein, you may already know someone working with an MSP, and they might be able to recommend the service to you. By reaching out and putting in the research, you may find the perfect MSP for your business.
#2 Involve the Right People
Choosing an MSP is nuanced. As such, it's best to include the necessary decision-makers in the conversation. If your organization has a CIO (chief information officer), they should be involved in the process. Similarly, the CFO or another senior member from the finance side of the business will likely want to be present. Lawyers should be involved later, once a contract is produced.
The selection process should also include more than the executives of the company. Interviewing members of your IT staff will help you understand what's currently working—and what isn't. Involving the employees on the ground early on makes the adoption of new procedures much smoother.
#3 Assess Your Needs Ahead of Time
Once you've built your team, it's advisable to analyze your business needs before speaking with an MSP. This values both your time and that of the MSP, all while ensuring you won't miss any essential services when negotiating. For example, will you want someone on-site? Do you plan to migrate your data to a managed cloud infrastructure? 
Asking these questions within your organization keeps everyone on the same page.
#4 Compare Providers
To make the best decision, it pays to compare. Instead of choosing the first MSP recommended to you, be sure to ask for quotes and details from multiple providers. It helps to look at three or four MSPs side-by-side to distinguish what is a "must-have" and what is a "nice-to-have."
#5 You Get What You Pay For
Reducing cost is always a top concern for businesses. But when it comes to services like managed cybersecurity, remote monitoring, and data backup, you want to know you have the best of the best. With that in mind, the cheapest option isn't always the right choice. A high-quality MSP can be a considerable investment, but it's a worthy one. Don't be afraid to spend money where it matters.
#6 Ensure There's Room to Grow
Chances are, if you're entertaining the idea of hiring an MSP partner, you're looking to grow your company. A good MSP will be able to grow with you, meeting and anticipating your needs as you increase in size and revenue.
Questions to Ask a Potential MSP
Every MSP will have a website with a FAQ, but if you have specific inquiries, don't hesitate to ask them. The following questions will help you gauge whether or not an MSP is right for you.
Which Services Do You Provide?
This may seem like an obvious question, but it's the perfect place to start. One of the benefits of an MSP is that everything can be handled by one party. If a potential MSP doesn't offer a service you need, it's time to look elsewhere.
Your individual needs will vary, but managed service provider trends show that close to 70% of MSP clients use antivirus, backup and recovery, and email security. As such, these are basic services to seek out.
What Does the Onboarding Process Look Like?
Knowing what to expect before signing a contract is essential. Will the MSP be spending time interviewing members of the company? How much time and effort will it take to have systems up and running? Of course, a knowledgeable MSP will need time to put everything in place, but knowing their timeline in advance helps with your decision.
What is Your SLA?
A service-level agreement (SLA) is the commitment your MSP makes to you when you sign the contract. Most importantly, you'll want to ask about their communication SLAs. What is their time frame for a response? Ideally, your MSP will be available around the clock and can respond to high-priority inquiries quickly and efficiently.
Can I See Client Testimonials?
A reputable MSP should be able to provide glowing testimonials from past or current clients. In particular, look for reviews from businesses of a similar size and line of work. If they can't provide references from customers, it's probably a sign you should move on. 
Do You Understand My Industry?
Many MSPs will provide comparable services, but those that truly understand your business model will be best suited to support you. Be on the lookout for specialized MSP that know your industry well, because there are different requirements and regulations for different fields.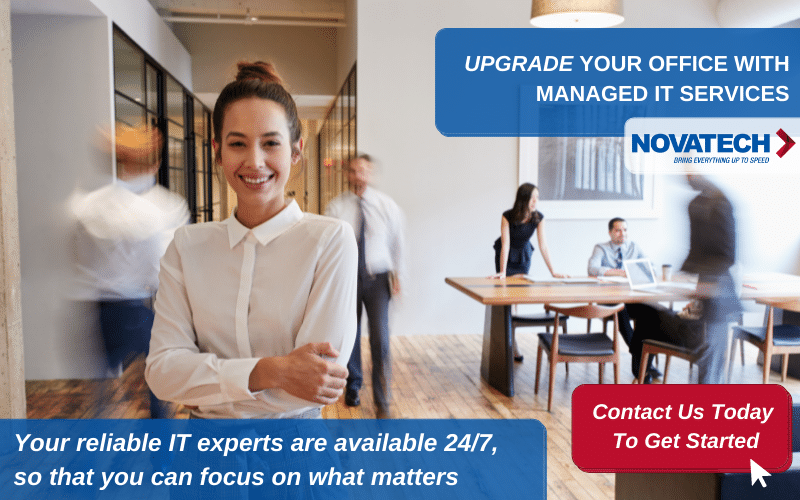 Affordable, Professional, Scalable IT Solutions—Novatech
If you want a knowledgeable, reputable MSP that's ready to help your company grow, look no further than Novatech. We offer an exhaustive range of services, including copier and multifunction print hardware, managed print services, and back them up with a customer-centric commitment—all at a reasonable price.
Get in touch today to learn more.
Sources: 
CRN. 10 Hot Technology Trends For The MSP Market: Datto Report. https://www.crn.com/slide-shows/managed-services/10-hot-technology-trends-for-the-msp-market-datto-report/3