Novatech Launches New Managed Office Solution for Business
January 21, 2020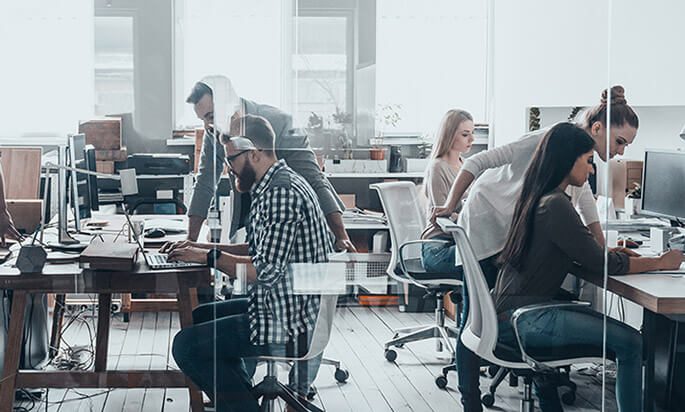 Nashville, TENN – Business technology firm Novatech, Inc. today announced its Managed Office solution, a comprehensive palette of managed print, managed IT, cloud and cybersecurity services. The Novatech Managed Office enables companies to leverage technology holistically to focus on driving greater profits. It empowers them with a seamless solution for all the core functions that facilitate superior productivity, availability, reliability and security, replacing outdated "bolt on" solutions and operating approaches.
"The information age has progressed rapidly since it began nearly four decades ago, and savvy business leaders recognize they need to approach technology radically differently than they did even 10 years ago," said Novatech CEO Dan Cooper. "One important element of this transition is to outsource capabilities that are better handled by experts. It's no longer practical — or cost effective — for firms to stay abreast of rapidly evolving solutions such as the cloud, cybersecurity, document printing and storage. Yet, not having expert capabilities puts them at a competitive disadvantage and, potentially, at extreme risk."
Novatech's Managed Office incorporates a full slate of unified, complimentary solutions:
Managed Print Services: Conventional copy and print equipment, software and services stepped up to meet today's demand for end-to-end document management as well as production, 3D and wide-format printing.
Managed IT Services: 24/7/365 support that includes a world-class network operations center, a SOC 2 Type II-compliant data center, onsite and remote troubleshooting, and a Technical Account Manager assigned to every client.
Cloud Solutions: Expert configuration and management of industry-leading, cloud-based platforms for backup, security and storage combined with trusted enterprise-wide applications like Microsoft Office 365.
CyberSecurity: Cutting-edge cybersecurity solutions and platforms, including unified email management, compliance and a 12-Layer Security solution that covers the full spectrum, from data backups to firewall port lockdown.
"In today's digital economy, data — rather than physical equipment — is any organization's most valuable asset," said Dave Moorman, President of Managed IT Services for Novatech. "Having corporate data secured yet accessible is mission-critical, and our solutions support both objectives at the highest level. By taking this approach, we can empower firms of all sizes with big-company operating abilities. Simply put, the Managed Office is the future of work."
The launch of the Novatech Managed Office Solution coincides with the one-year anniversary of the merger of two well-regarded technology firms, DynaSis and Novatech, Inc. Today's Novatech represents a converged operation blending two different worlds — one of infrastructure and technology; the other of managed document printing and storage. The organization maintains headquarters in Nashville, an IT command center in Atlanta and sales offices throughout the U.S.
About Novatech, Inc.
The Managed Office Experts at Novatech empower businesses to increase productivity, lower costs, minimize risks and drive growth through Expert Guidance in consultation, design, implementation and support of cutting-edge business technology. The Novatech portfolio of Managed Office solutions liberates clients to focus on running their business – leaving the tech to an award-winning provider with over 25 years of industry-leading experience. For more information about business technology solutions from Novatech, visit Novatech.net and follow @novatechnet on social media for all the latest news.