The Novatech Managed Office – Why This Approach is Changing The Industry
February 22, 2023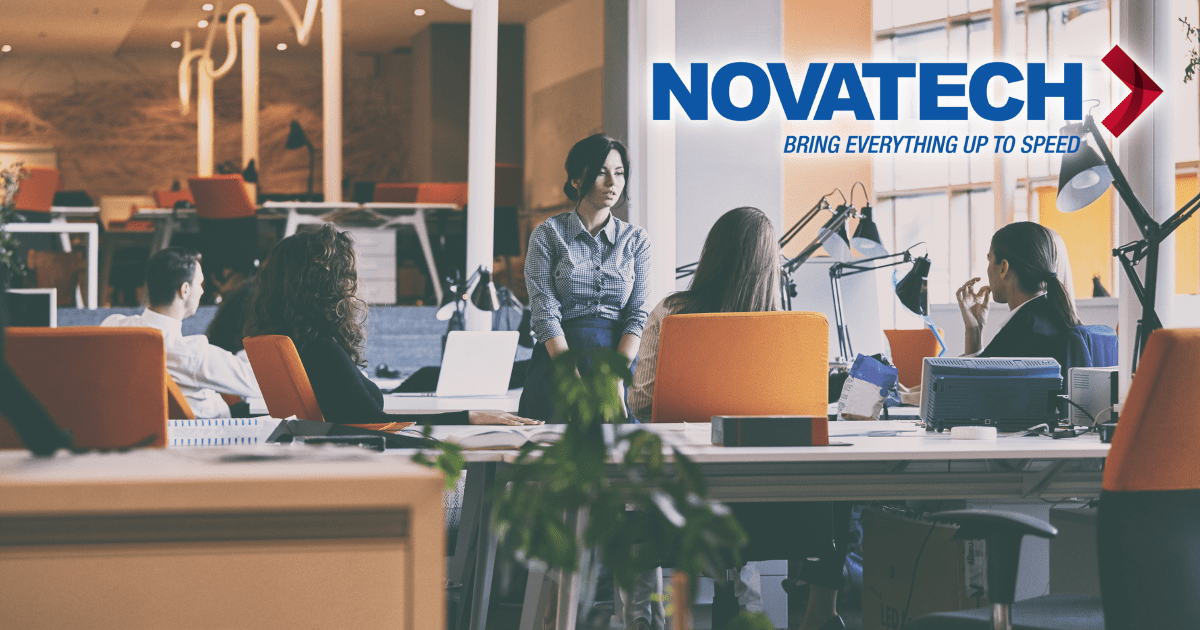 The technology industry has been evolving for the past decade with the virtualization of the workspace. More and more businesses are seeing a pivotal shift on how they can achieve greater efficiency in workflows through innovations in business technology. IT integrations, Managed Print software, and Document Management are now a connected hub in the modern work environment. Because of this, businesses aren't just looking to get managed services, there is a growing need for services that help manage all aspects of the business technology to boost productivity and streamline efficiency.
But the hassle of having to reach out to different managed service providers to cater to various aspects of your workplace technology can be troublesome and overwhelming. You don't have to settle for the industry standard anymore. Did you know that you can bring together the very best in IT, Print, Cloud and Security services, removing the need to set up multiple contracts and connections for each of your office needs?
That's where Novatech's Managed Office comes in. Find out how this approach is changing the way businesses see technology solutions.
What is the Managed Office?
The Managed Office is an all-in-one technology solution for the modern office business. From Managed IT Services, Copier and Printer Management, Document Solutions, Cybersecurity services, and more, we can manage all aspects of workplace technology for you. One of the biggest highlights of the Managed Office is that it allows you to have ONE contact, ONE contract and ONE number to call for all your business technology needs.
Novatech's Managed Office incorporates a fully comprehensive slate of unified solutions that's changing the industry.
Managed IT Services
For decades, we have been providing process-driven and cost-effective network management and Managed IT support services for remote, on-site, and cloud-based environments. We proactively work with each customer to make sure their IT infrastructure is maintained, protected and secure. We also offer expert advice on improving existing IT setups without disrupting daily workflows.
Managed Print Services
Our vast portfolio of Copier and Printer solutions brings your business up to speed with multifunctional devices (MFDs) and Managed Print solutions. Novatech works with trusted technology partners and manufacturers to provide the best copier and printer options that keep up with work demands and meet your unique business needs.
You don't have to go through scores of print manufacturers, check for each specification and try to figure out which of the many copiers or MFDs you should get for your office. We work with you to identify your printing needs through our Office X-Ray and Print assessment, getting you the right device that meets your business requirements.
Document Solutions
Documents are an essential element to many businesses, and we understand that businesses tackle their document workflows differently. Our approach works toward finding solutions that complement how you already work in your office, not only from a productivity standpoint, but also for your bottom line.
With our full suite of document solutions, you only need to partner with one vendor, eliminating complications, and opening your business to more opportunities and focus on achieving your business goals. We ensure you're fully supported while we design, implement, and maintain your business's document management solutions.
Everything your modern office needs, Novatech can deliver market-leading technology solutions and services. Our commitment to helping businesses thrive in a digitalized workplace means we understand the need for an innovative approach to how we handle business technology implementations without the hassle.
Want to get started with these industry-changing solutions? Let's talk about what the Managed Office can do for you and your business.