Unpacking the Popularity of PDFs in Today's Business World: The Evolution, Benefits, Challenges, and Novatech's Solutions
June 9, 2023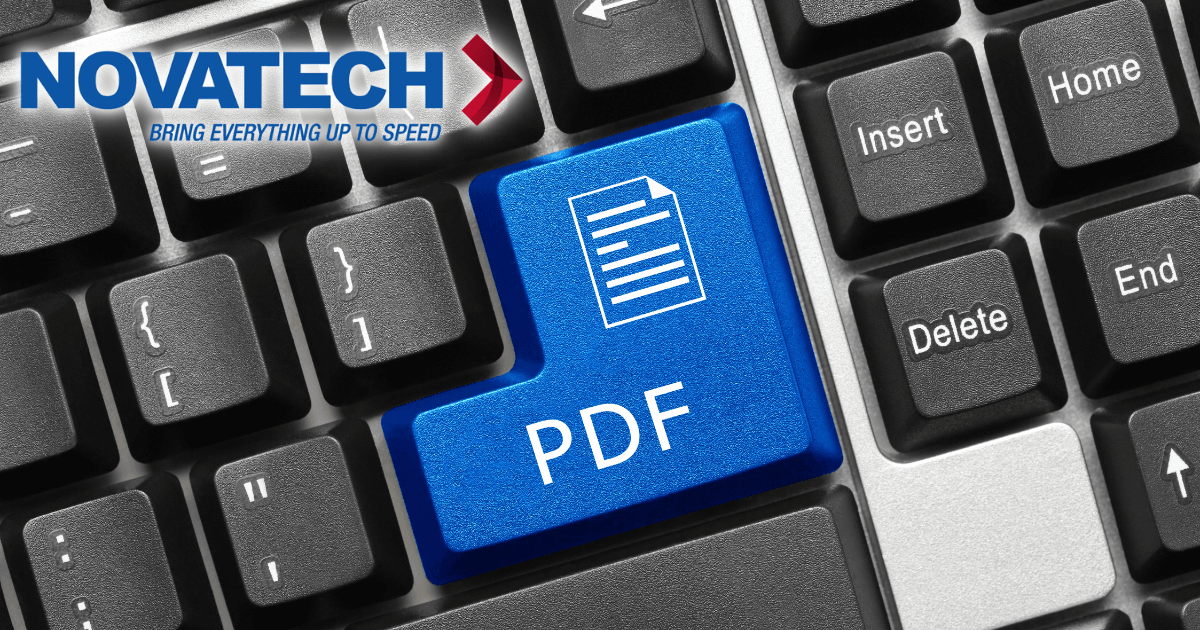 In today's business landscape, one tool has remained constant for over three decades – the Portable Document Format, or the PDF. Birthed by Adobe Systems in the early 1990s, the PDF was created with a singular vision: to facilitate seamless document exchange across different software, hardware, and operating systems. Fast forward to today, and this once-humble tool has become a cornerstone of digital documentation in businesses across the globe. As part of Novatech's mission, we aim to help you navigate the world of PDFs – their evolution, their benefits, their challenges, and our solutions.
The story of PDFs is a tale of constant evolution, adapting to the rapidly changing technology landscape, and cementing their place as a reliable document format. Today, PDFs stand at the heart of digital documentation, offering a range of benefits that make them an integral part of modern businesses.
PDFs offer universal compatibility, ensuring a consistent viewing experience across all devices. In the diverse technological landscape where businesses operate across multiple platforms, this consistency is invaluable. The inherent security features of PDFs, such as password protection and watermarking, make them ideal for handling sensitive data. Furthermore, the non-editability of PDFs safeguards the integrity of a document, crucial in business contexts where preserving the authenticity of the content is paramount.
However, despite their many benefits, PDFs are not without their challenges. Their non-editability can be an obstacle when modifications are needed, requiring specialized software and know-how. Additionally, while PDFs excel in ensuring document integrity, they may not be the best fit for real-time collaboration during the drafting stages of a document.
Recognizing these challenges, Novatech has forged strategic partnerships with industry leaders like Adobe and Kofax to provide robust solutions. Our partnerships allow us to offer Adobe Acrobat DC and Kofax Power PDF as part of our solutions, enhancing your PDF experience and bringing everything up to speed.
Adobe Acrobat DC simplifies the creation, conversion, editing, and signing of PDFs. In contrast, Kofax Power PDF provides an intuitive interface for creating, converting, and assembling industry-standard PDFs with high accuracy. Leveraging these powerful tools, we can help you extract maximum value from PDFs while effectively managing their inherent challenges.
But our commitment to bringing everything up to speed doesn't stop there. At Novatech, we offer a comprehensive Managed Office portfolio that covers IT, Print, Cloud, and Security. Our goal is to empower businesses to harness the power of technology to optimize their operations, whether it's leveraging the power of PDFs or choosing the most suitable office equipment.
To learn more about how we can help streamline your PDF utilization and other digital operations, please reach out to Novatech today. Because at Novatech, we're not just about keeping pace with the ever-evolving technology landscape – we're about helping you bring everything up to speed.