What's New With Microsoft Office and Power BI?
April 3, 2023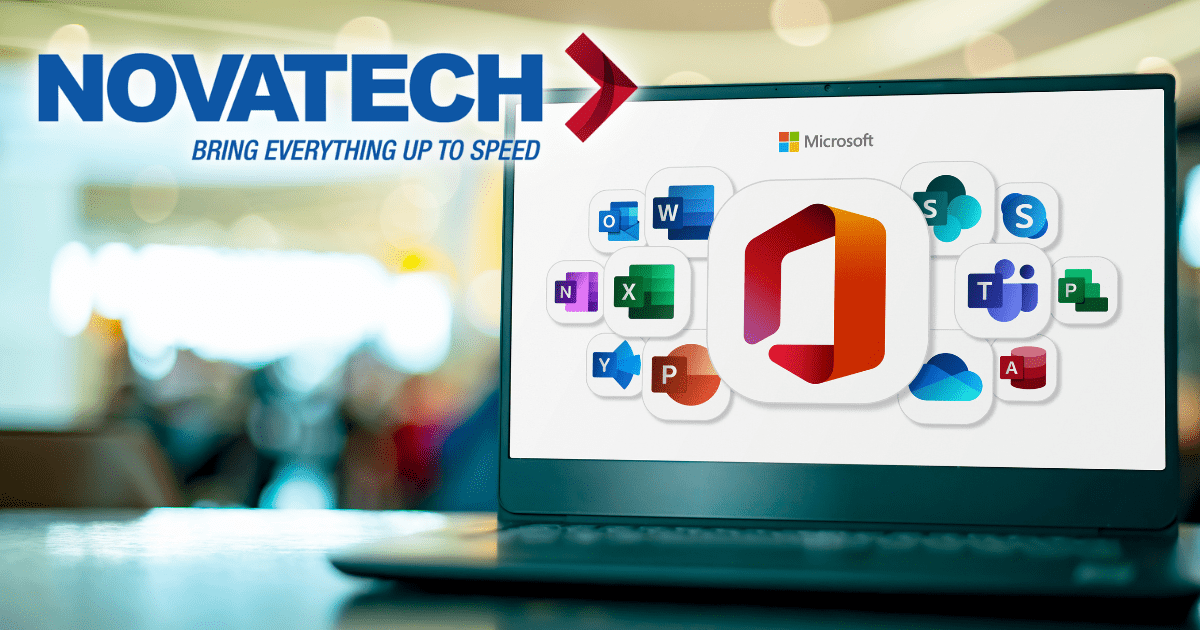 Microsoft 365, the software productivity suite known as MS Office until November 2022, has recently gone through changes in terms of icons, workflows, and new features. As expected, Microsoft continues to emphasize the use of the cloud version of the suite over the desktop app, not only because it allows users to seamlessly work across various platforms and devices, but also because of new features that make the most of internet connectivity.
Two of the new features in Microsoft 365 are related to artificial intelligence functionality added to the Microsoft Teams and Power BI components. These features are available to users who subscribe to the premium versions of the cloud suite, and they have a great potential of becoming game-changers in terms of business productivity. Let's review these features and discuss how they can fit in the modern connected office.
Power BI and PowerPoint Come Together
The integration of Power BI into PowerPoint is a feature that many users have requested, particularly those that work at the corporate and business development levels. In essence, PowerPoint users who subscribe to the Power BI solution for market analytics and insights can copy and paste right into their presentations, and the paste functionality will include all the data visualization and interaction options required to get the point across. In other words, this is a live embedding feature with the additional benefit of recipients being able to engage with real-time-rich data even if they are not themselves Power BI subscribers.
Until now, the inclusion of Power BI data into PowerPoint presentations was mostly a data import feature that was static. Alphanumeric data and static visualizations such as charts did not offer too much interactivity outside of basic Excel-like features such as sorting, filtering, and pivoting. With this new interaction, PowerPoint slides with information pulled from Power BI can truly come alive and engagingly display business intelligence. You no longer have to direct recipients to external Power BI links; as long as they have an internet connection, they will be able to interact with real-time data.
Depending on the type of Power BI data being shared on the PowerPoint slide, recipients may be able to play with AI-powered scenarios. Let's say an insurance underwriter is working on residential coverage premium projections; if she uses Power BI to pull historical data, she can run AI analysis to run various scenarios based on certain parameters. When she uses PowerPoint to present her work, she can set Power BI to allow the recipients access to AI scenarios.
It should be noted that this is not the first AI function that Microsoft has rolled out for PowerPoint. Earlier in 2023, AI-generated chapters were introduced for the benefit of users who cannot sit through an entire PowerPoint Live presentation, thus making it easier for them to get a summary of what they missed based on what they previously marked as being relevant.
Microsoft Teams Premium Gets AI Upgrade
The GPT-3.5 AI engine developed by OpenAI is the current benchmark of what this amazing technology, which combines natural language processing with machine learning, can do for business productivity. Microsoft has heavily invested in OpenAI, and one of its first implementations can be found in Microsoft Teams Premium, which now offers automated intelligent recaps of business meetings.
AI-compiled recaps of business meetings are ideal for both those who attended and those who could not be present; they provide more than a time-saving convenience because they also contain smart insight. This feature can be applied to previous Microsoft Teams meetings for deeper analysis. As this intelligent recap AI function gets smarter through the process of machine learning, Microsoft will roll out additional Teams features such as smart notes that automatically take notes and summarize key points of meetings that include whiteboard board interactions and online document editing collaboration.
The AI-Powered Future of Microsoft 365
As a leading technology company, Microsoft is fully invested in the use of AI-powered solutions that can improve business productivity. AI integration across products such as Bing Search and the old MS Office began in earnest in January 2023, which means that the AI era of Microsoft 365 is just getting started.
In addition to the features mentioned above, Microsoft is rolling out AI functionality on the new Viva Engage communications platform, which replaces Yammer and aims to take on Slack as a main competitor. The Microsoft Loop workflow and project management apps are also getting improved with AI. This is a great time for American companies to migrate all their business and communications data structures to the cloud, particularly when they subscribe to advanced platforms such as Microsoft 365. If you have questions about cloud migration services or Microsoft implementations for your business, please contact Novatech today.