Atlanta North
Georgia
Address
950 North Point Parkway #300, Alpharetta GA 30005
Atlanta Sales and
Are you looking for a copier in Atlanta? Perhaps considering Managed IT Services? We are a one stop shop, with what we call the Managed Office.
What is the Managed Office? When you break it down, it is a simple and reliable way to take care of all your office technology. It includes the printers, copiers, servers, cloud, security, and all the support your team needs. It means knowing your business can focus on what you do and leave the technology and all the problems technology creates to us.
We have helped thousands of clients with their printers, copiers, and networks over the past 30 years. We have been a staple in the community and would love the chance to serve you with our technology solutions.
Copiers
We are a copier dealer who can sell or lease copiers to companies in Atlanta and even support your multi-site or multi-state installations. Each service technician gets trained by the manufacturer to provide world class support for our clients.
One of the biggest benefits you get with Novatech, is our support queue is based here in the Atlanta area so we have all the resources to keep you going. Plus, with our focus on managed IT services, we have as fast of a response time as you will find in the industry.
Canon Copiers
We are a proud partner with Canon and represent their full class of business copiers. If you need an office copier, Canon offers an excellent choice for Atlanta area companies.

Here are some of the more popular models of Canon Copiers
Canon imageRUNNER ADVANCE DX C257iF
Canon imageRUNNER ADVANCE DX C357iF
Canon imageRUNNER ADVANCE DX C3826i
Canon imageRUNNER ADVANCE DX C3830i
Canon imageRUNNER ADVANCE DX C3835i
Canon imageRUNNER ADVANCE DX C5840i
Canon imageRUNNER ADVANCE DX C5850i
Canon imageRUNNER ADVANCE DX C5870i
Canon imageRUNNER ADVANCE DX C478iF
Canon imageRUNNER ADVANCE DX C568iF
Canon imagePRESS Lite 265
Canon imagePRESS Lite 165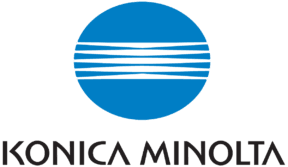 Konica Minolta Copiers
We also support and sell Konica Minolta. We are able to offer more than one brand for your business. (We also do Xerox and HP, but our main two brands are Canon and Konica Minolta)
Konica Minolta bizhub 227
Konica Minolta bizhub 280
Konica Minolta bizhub 300i / 360i
Konica Minolta bizhub 450i / 550i / 650
iKonica Minolta bizhub C250i / C300i / C360i
Konica Minolta bizhub C450i / C550i / C650i
Konica Minolta bizhub C750
We can help you find the office equipment that is perfect for your business. Whether you want a Konica Minolta copier or one from the Xerox Corporation. We offer copier and printer leasing which includes all of the supplies and service as well as any copier repair which may be needed.
We would love to find out more about your business and how we can help you with copier or a managed print solution.
Just as important as our copier sales and leasing is our Managed IT Services. What this service involves, is keeping your network up and running for your business.
What is typically covered in a engagement?
Cloud Infrastructure and Options

Protection from Ransomware and Malware

Support

Data Backup and Recovery

Live Customer Support
Managed IT Support is much less reliant on physical proximity than copiers which need a service technician nearby at all times. With that being said, we do cover the Atlanta area.
Some of the other areas around Atlanta you will find happy Novatech clients include:
Alpharetta
Buckhead
Sandy Springs
Duluth
Norcross
Marietta
Peachtree City
Macon
If you are looking for copiers or copier leasing in Atlanta, or Managed IT Services, it is time to call Novatech. We are here locally to help you and have sales reps who would love to chat with you about your technology and how we can make it better.
We have Managed IT Services, printers, copiers, production printing technology, service technicians, and solution architects to help create the perfect technology environment for your company.
Proudly Serving Georgia Businesses
For centrally located service, we support the entire state out of our three offices in metropolitan Atlanta. Our Alpharetta locations service businesses in the northern part of the state and Atlanta-proper, while our McDonough branch takes the lead down south. Throughout downtown, suburban Atlanta, and farther-out counties, businesses have quick, direct access to the technical support they need from us.
Any Georgia business committed to modernizing their office, streamlining their communications, and reimagining their IT and print solutions will find a worthwhile partner in Novatech. Our Managed Office solutions cater to all major Georgia industries. As your neighbors, we're in the business of making your business better.
Services
Services at this location
Managed IT Services
IT Essentials
IT Partner
Co-Managed IT
Endpoint Protection
Multi Factor Authentication
SIEM / SOC
Mobile Device Management
Advanced Security
Laptops / Desktops
Servers
Switches
Firewalls
Storage
Wireless Networking
Document Software Solutions
HP Security Manager
Kofax ControlSuite
PaperCut
PrinterLogic
printix
uniFLOW
Adobe Acrobat Reader
Kofax Power PDF
DocRecord
DocuWare
SharePoint
efi
fiery
Page DNA
PlanetPress Suite
Prisma prepare
Kofax AutoStore
Kofax eCopy
Kofax PSIcapture
PaperCut
HP Advantage
Konica Minolta MarketPlace
RingCentral
SchoolGate Guardian
XMedius
Serving all of Georgia including Atlanta, Alpharetta, Duluth, Marietta, Peachtree City, and Macon
Let's
Talk
Author
Harold Earls, COO, Zac Brown Collective
"Zac Brown Collective has a very complex IT infrastructure. Novatech has been an outstanding partner, providing quality and reliable IT support for our team."
Author
Dr. Anthony Mari. CEO, TactusMD
"They provide as close to perfect uptime as anyone possibly can, and they are responsive. We are [also] confident that when you log-in, there is security that will protect your ID and information."
Author
Aaron Sibley, Site Design and IT Project Manager. Habitat for Humanity
"Our ongoing service with Novatech is great. My team enjoys working with both the onsite technicians as well as the voices on the phone. Implementation of services has always gone smoothly, because when problems arise the team is already in place to quickly fix them."