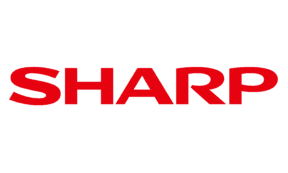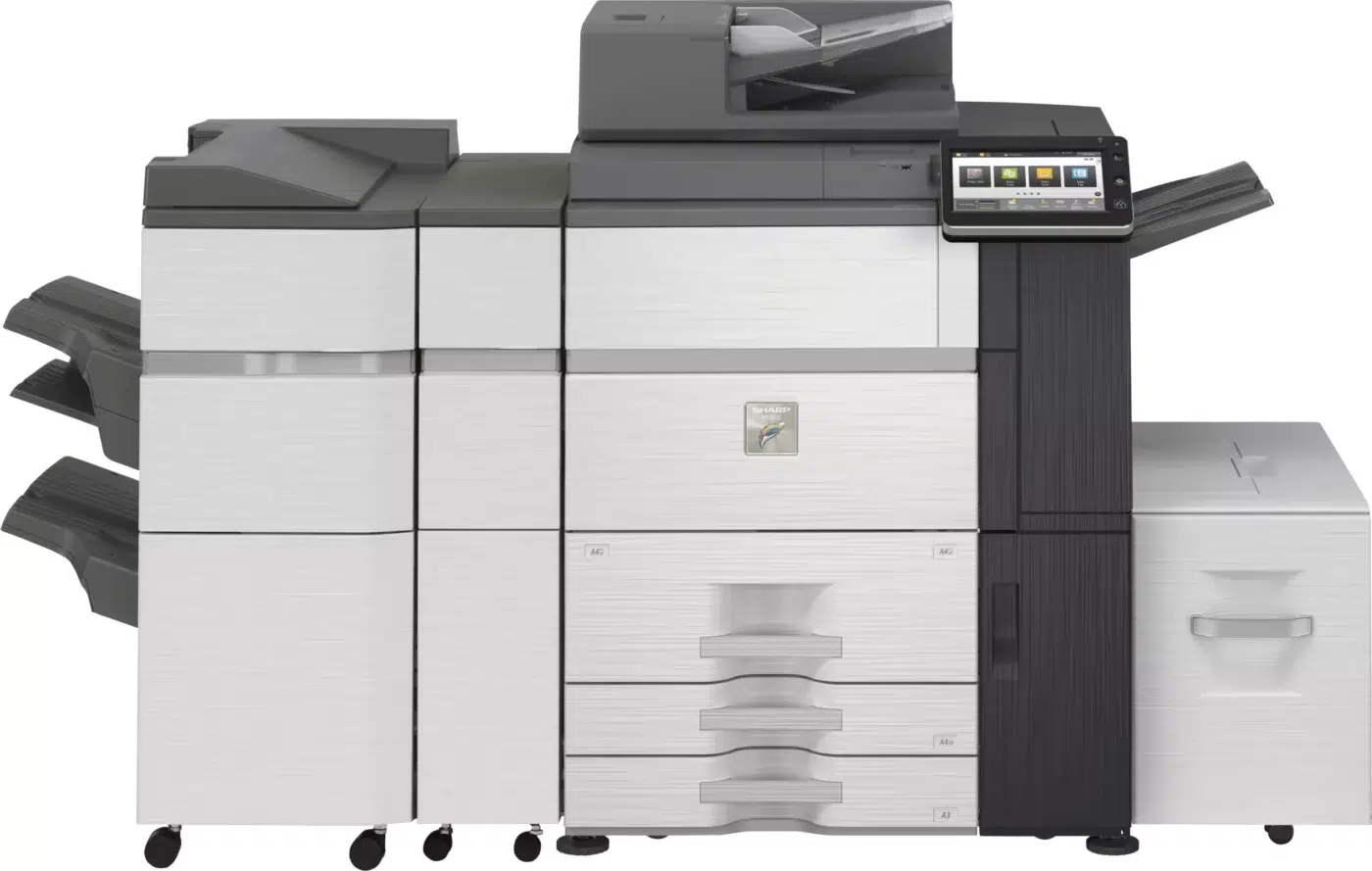 Sharp MX-7081
Are you ready to step up to a production level copier that blows away the competition? Novatech is proud to offer the Sharp MX-7081 for businesses who want to take their printing to the next level. Our specialized team of production print specialists will help you configure this copier so you can enjoy all of the benefits the Sharp MX-7081 can offer your business.
Production printing is different than just getting a normal copier. Not only must the quality be great because the jobs are being printed for clients, but the copier itself must be easy to use for your team and reliable.
Any time a production copier is down, it costs money for your print shop or marketing team. This copier is equipped to handle the most robust environment and we have a team also trained and authorized to help you maintain the Sharp MX-7081.
Sharp MX-7081 Supplies
Supplies MX-80NTBA Black Toner Cartridge
MX-80NTCA Cyan Toner Cartridge
MX-80NTMA Magenta Toner Cartridge
MX-80NTYA Yellow Toner Cartridge
MX-62NVBA Black Developer
MX-62NVSA Cyan/Magenta/Yellow Developer
MX-62NRSA Drum
MX-700HB Toner Collection Container
Why Upgrade?
Going from a standard business copier to a production copier or a light production copier is not a decision to take lightly. With the improved functionality of the production copier, you will certainly be able to do more work at a higher quality standard. However, there are generally some important parts of the technology you need to become proficient in to enjoy these benefits.
On the Sharp MX-7081, for instance, knowing how to load all the trays and more importantly what trays work with which media the best will be very important. Also, knowing Fiery can really help if you get the Fiery-enabled version. Fiery is great for color quality.
Novatech is able to help you get a quote on a Sharp MX-7081 color copier.  Our technicians have helped set up other print shops and marketing agencies to work perfectly for their teams and we can do the same for your team. We will help you install the copier, set up print drivers and scan locations. We then work with your team to fix any issues that come up over the life of the copier and finally, when you are ready to return the copier, we work with you to make sure the Sharp MX-7081 is returned to the leasing company without incident.
Call Novatech today to get a quote for a Sharp MX-7081 and we would love to help you get the perfect device for your unique situation!