Managing, securing, and controlling office documents can be challenging with daily tasks. However, addressing productivity and compliance is essential for optimal efficiency. Kofax helps with these concerns when you enable platforms like Power PDF, Capture, or eCopy.
At Novatech, we enhance your document production, extraction, and protection capabilities through strategic partnerships with platforms like Kofax eCopy. Our team integrates eCopy's benefits into your technology stack, reducing the need to micro-manage each user or file.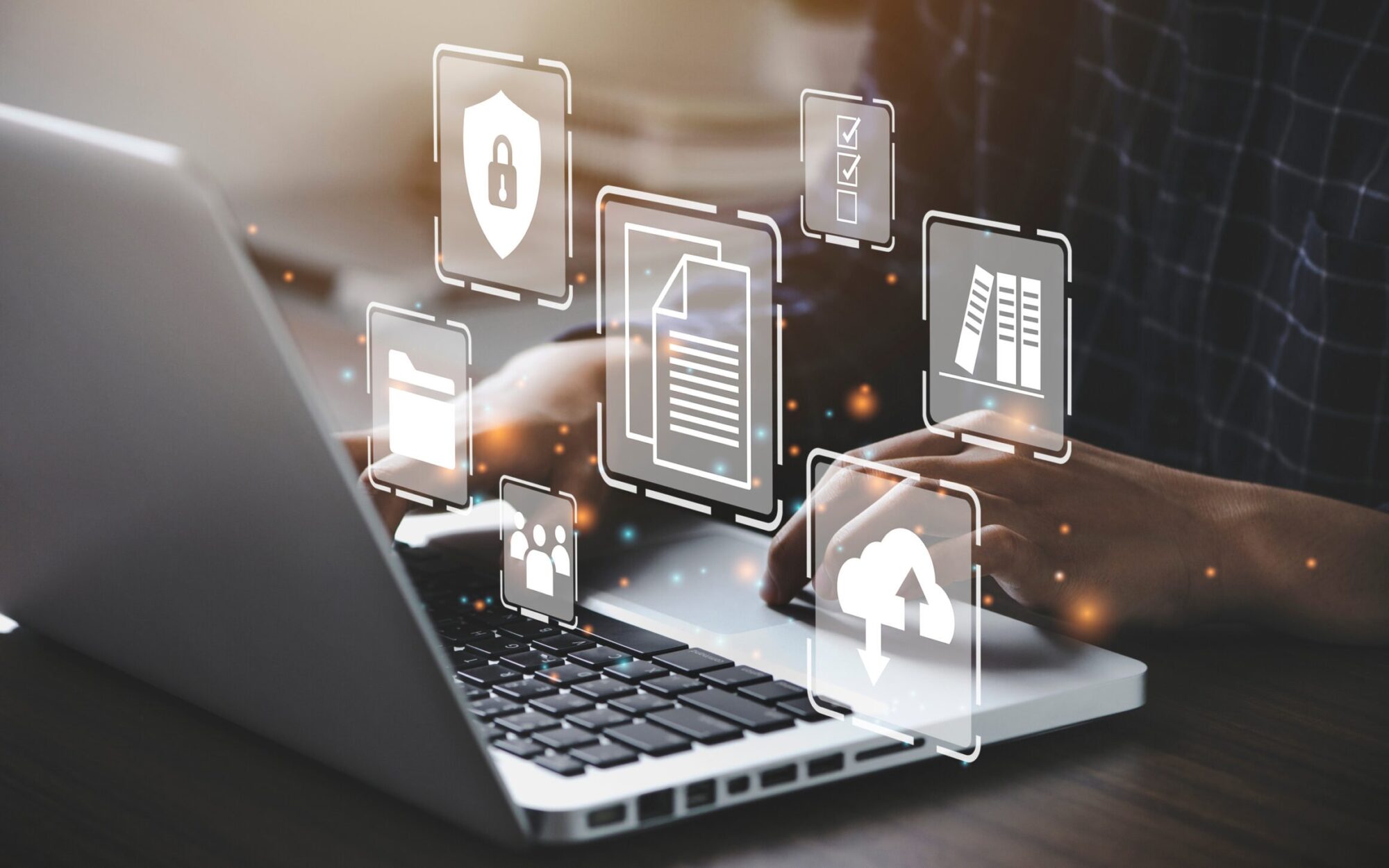 Key Benefits of Kofax eCopy
Quick Conversion: Use your phone or MFP to scan and convert documents for immediate interaction.
Personalized Workflows: Devices can automatically scan to newly created folders, bypassing the need for IT intervention and setup.
Broad Integrations: Compatible with most ECM systems, Microsoft Office 365, SharePoint, OneDrive, and other productivity tools.
Document Processing: Server-based file conversion supports searchable scans (PDF, JPEG, TIFF).
Customized Workflows: Integrates with commonly used platforms like HP WorkSite, EMC Documentum, SharePoint, OpenText, Salesforce, and more.
Email and Folder Watching: Monitors emails or folders for new documents to initiate or support existing workflows.
ScanStation: High-security kiosk for document scanning with unsupported embedded applications, reducing points of compromise.
A Real-World Application
A professional service provider wanted to enable employees to scan documents directly into Microsoft Office 365, OneDrive, and SharePoint. They chose Kofax eCopy for its streamlined, automated, and secure workflows for document capture. This allowed them to manage all their MFP devices across multiple offices from a central point, reduced manual steps in the scanning process, and enabled digital document storage, thereby saving costs.
eCopy satisfied their stringent information security and data governance requirements and integrated seamlessly with Microsoft Active Directory. Today, each employee uses a single sign-in account connected to an identity badge to scan documents to a personal drive, eliminating the need to type in passwords.
Choose Novatech as Your Partner
Opting for solutions like Kofax eCopy requires expertise from experienced companies like Novatech, with a proven track record of selling, supporting, and mapping workflows to maximize value.
Our team of software engineers and system architects is ready to help you implement Kofax eCopy and enhance productivity. Experience improved productivity and document security with us.
Contact Novatech today to explore how we can assist you.
FAQs
Kofax eCopy is useful for any business or group that regularly handles and processes a lot of documents. Companies that want to improve their document workflow, increase efficiency, improve security, and cut costs will benefit the most from it.
Quick conversion means that you can use your phone or multifunction printer (MFP) to scan papers and turn them into a format that your team can use right away (PDF, DOC, XLS, Etc..)
Kofax eCopy makes security better with features like ScanStation, which lowers potential points of compromise, and integration with Microsoft Active Directory, which makes sure that users can only see the documents and data they are allowed to see. Also, it checks emails or folders for new documents to help secure processes that are already in place.
Unlock
Operational Efficiency and Compliance
Let's
Talk