Comprehensive Microsoft 365 Solutions by Novatech: The Foundation of Your Business Productivity
Introduction: Why Business Productivity Tools are Essential
Novatech proudly collaborates with Microsoft to provide businesses with Managed Microsoft 365 Solutions, effectively becoming a cornerstone for business productivity and digital capabilities. For those familiar with the standard Office suite of products, you are missing out on many of the best features of Microsoft 365 if you stop you Microsoft Application usage there.
Microsoft has made business applications that have become the standard platform businesses use, and Novatech is a proud Microsoft partner who sells, sets up, and helps train our clients about all of the benefits embedded within the Mircosoft 365 platform.
What Makes Microsoft 365 the Go-To Choice?
The competitive edge that Microsoft 365 offers is unparalleled. As a suite, it goes beyond just the basic office apps like Microsoft Word for creating documents, Microsoft Excel for managing spreadsheets, and Microsoft PowerPoint for designing impactful presentations. It includes a host of other productivity and collaboration tools like Microsoft Outlook, Microsoft Teams, and OneDrive, which are indispensable for any modern business.
Comprehensive Suite of Office Apps
One of the advantages of our Microsoft 365 subscription plans is the wide array of apps that are designed to meet specific business needs. Here's a quick rundown:
Core Productivity Tools: Microsoft Word, Excel, and PowerPoint offer foundational capabilities for document creation, data analysis, and presentations.
Communication Platforms: Microsoft Outlook is a full-featured email client, and Microsoft Teams serves as a comprehensive collaboration and instant messaging tool. These are your go-to apps for internal and external communications.
File and Data Management: OneDrive offers cloud storage solutions, while SharePoint delivers advanced data sharing and collaboration features.
Specialized Business Tools: Tools like Microsoft Publisher (PC only) for desktop publishing, and Microsoft Access (PC only) for custom database creation, extend the suite's capabilities.
Advanced Enterprise Features: Microsoft Exchange Online facilitates advanced email hosting, Intune manages enterprise mobility, and Azure Information Protection delivers robust data security.
In-depth Comparison with Google Workspace
When it comes to feature-rich productivity suites, Google Workspace offers a respectable range of cloud-based apps. However, Microsoft 365 stands apart with its blend of desktop applications, mobile apps, and online services, making it more versatile for diverse business requirements. Microsoft 365 supports more advanced features and integrations, providing a holistic business solution that goes beyond basic productivity apps.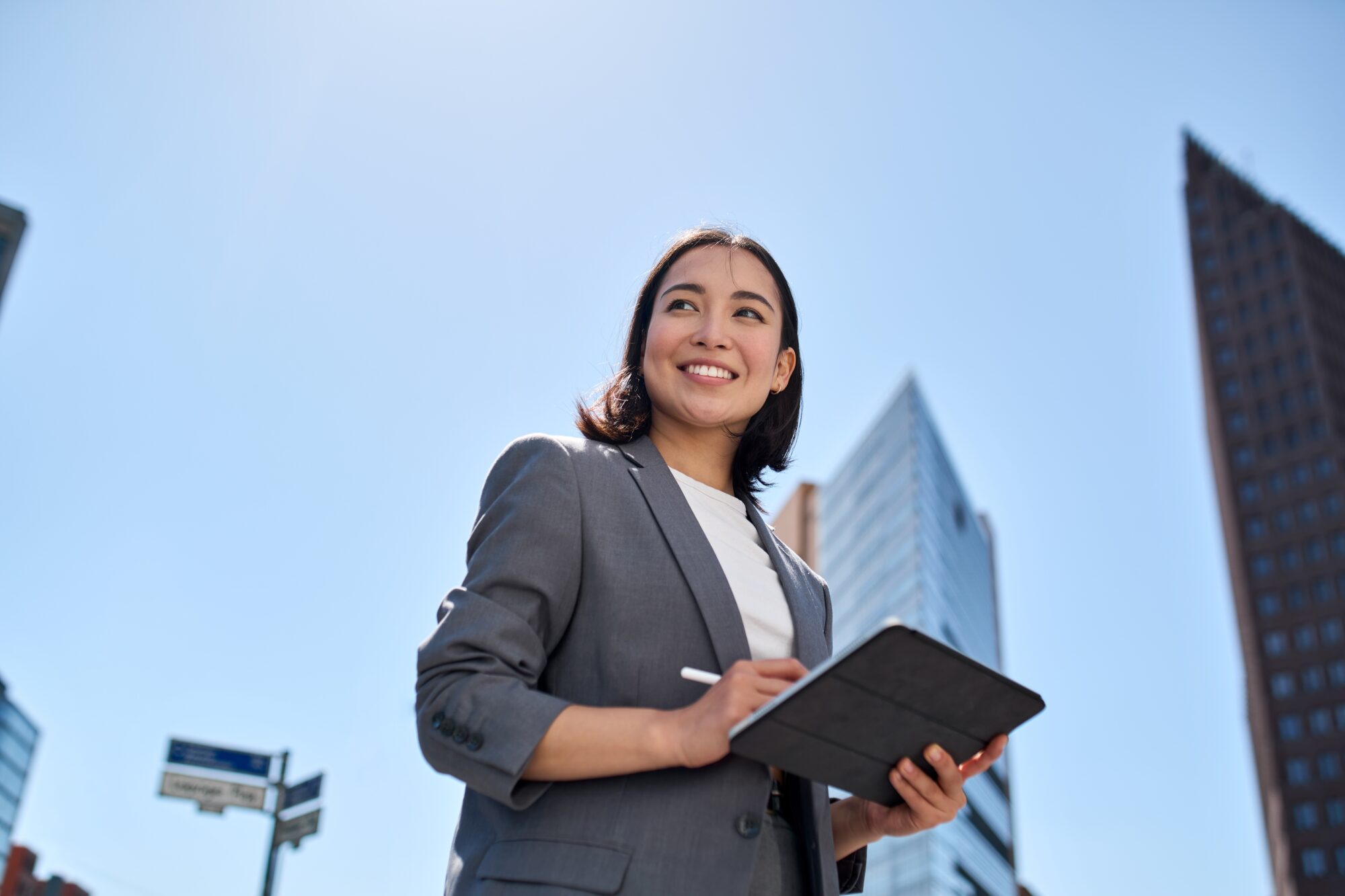 Unmatched Features and Unbeatable Flexibility
Advanced AI and Business Intelligence
Next-generation features like AI-driven writing suggestions in Word, data analysis in Excel, and design ideas in PowerPoint set Microsoft 365 apart. The suite also leverages your Microsoft 365 data to offer personalized insights and automation, further fueling your business productivity.
Tailored Plans for Every Business Type
From small startups to multinational corporations, Novatech has Microsoft 365 plans for everyone. Each plan is curated to meet the distinct needs of different business sizes and types. Whether you're a small business or a large enterprise, there are features and tools tailored just for you.
Data Security and Regulatory Compliance
In a world where data breaches are increasingly common, Microsoft 365 comes equipped with top-of-the-line security features. Azure Information Protection and advanced threat analytics ensure that your data remains secure. These features not only protect your data but also help your organization stay compliant with industry regulations.
Novatech's Support for Seamless Transition
Adopting a new suite of business applications can be challenging. That's where Novatech steps in, offering the level of support your organization needs to make the transition as smooth as possible. Our team of experts is available around the clock to assist with everything from setup and installation to ongoing maintenance and troubleshooting.
Novatech's Managed Microsoft 365 Solutions redefines what it means to be a business today. Contact us today to discover the plan that aligns perfectly with your needs.
FAQs
Microsoft 365 provides a comprehensive suite of office apps and features, enhanced security protocols, and robust support structures for businesses of all sizes.
We offer a variety of subscription options to suit your business needs. Both monthly and annual billing options are available, allowing for greater financial flexibility.
Microsoft Teams, a key component of Microsoft 365, offers a unified platform for team collaboration. It enables video conferencing, real-time file sharing, and instant messaging, thereby centralizing all team interactions in a single, user-friendly interface.