Sharepoint
When looking to organize and control documents, Microsoft Sharepoint is one of the industry leaders in Enterprise Content Management (ECM). With Microsoft Sharepoint or Microsoft Sharepoint online, your team can easily collaborate on critical projects for your business.
Sharepoint stands unique in the document management ecosystem given its unique relationship with Microsoft. Since Sharepoint is a Microsoft product, all of the major Microsoft services and programs are able to be seamlessly integrated.
Some of the popular native integrations include Microsoft Team, Outlook, and Dynamics.
Our team of professionals will look at what you are trying to create, and what storage and retrieval needs each user has, and ensure you have the correct technology for this work to be completed efficiently.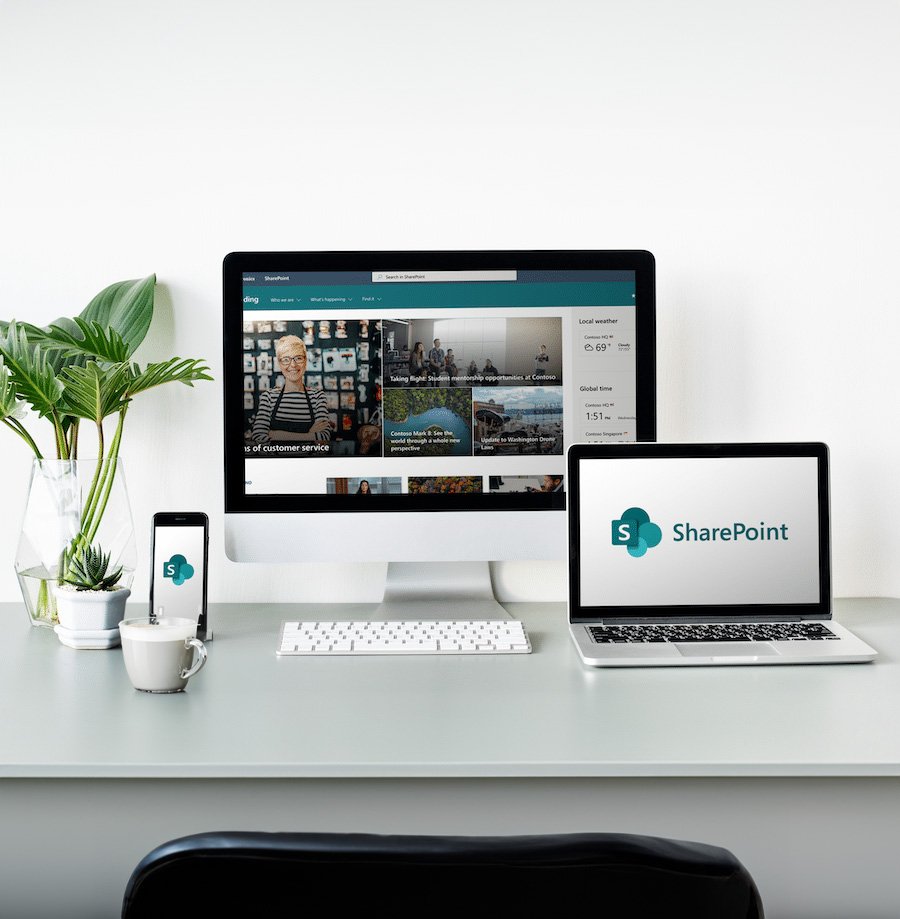 Sharepoint's Utilization within the Enterprise Document Management System
Having the right software and solutions is important, but unless they are deployed to solve common business issues, the software becomes less valuable. Here are some of the most common ways we help companies use Sharepoint to its ideal feature set.
Improved Collaboration: When you have an instance of Sharepoint deployed, you are able to collaborate with your team to ensure everyone is on the same page with projects. You are also able to make portals for needs like a learning center or FAQs which your team can draw on to have the best information to share with others. Teams can work together at the same time, on the same documents, to leverage all of your worker's skills and expertise on projects. Files can be done through internal sharing or external sharing between employees or employees and customers.
Trusted Repository: When you utilize a solution like Sharepoint, you can abandon archaic document storage solutions like filing cabinets. Now, rather than having important documents on paper and at risk, every document can be stored, in a searchable format within the central repository to ensure the proper access permissions are followed and availability is there for all key users. This can be the storage of important files, whether it is marketing or legal documents, to accounting files. Every file is ready to be used, reducing the time to search for files and keeping your team at maximum productivity.
Improved Security: Sharepoint improves data security by ensuring your documents and folders have permissions set for who can view and who can edit files within folders. These features help reduce data loss or confusion, as well as have positive impacts on compliance and accessibility.
Improved Workflow: Sharepoint can help automate your current workflow by setting alerts, tasks, and tracking mechanisms. Rules can be set to automatically assign the next team member when a task is completed by another member.
Compliance: Sharepoint can help your company achieve important data security standards. When secure and encrypted storage as well as providing audit trails, Sharepoint can help your organization enjoy compliance with security standards. According to Microsoft, Sharepoint does qualify as meeting the security standards needed to be HIPAA compliant. Other forms of compliance are also achievable, given the correct setup and installation.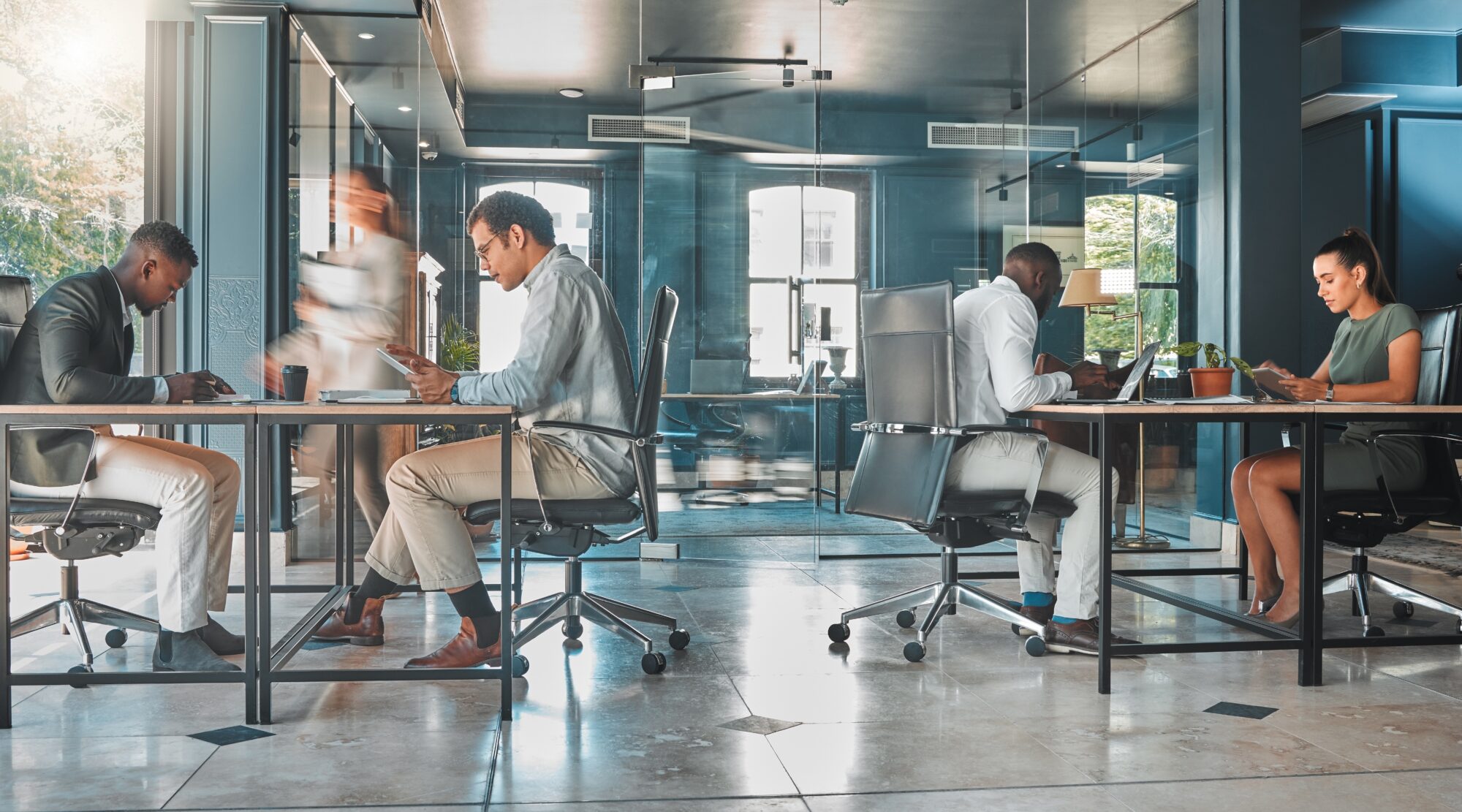 Frequently Asked Questions
Sharepoint as part of an IT environment does bring some fundamental expertise in database management. With Novatech, we have engineers who are capable of setting up and supporting Sharepoint instances that will be easy for your team to use.
Yes, Sharepoint can be accessed from anywhere and on most devices as long as you have a solid internet connection. This makes it ideal for work collaboration and remote workers.
Sharepoint is a cloud-based collaboration platform that allows you to securely share documents and collaboratively work on the same files to ensure your team has access to all of the important files and documents within your company. The main use for Sharepoint is Document Management or collaboration, but there are other business use cases where Sharepoint can help to make it more productive and secure.
What are some of the most popular Sharepoint uses and areas needing technical setup or support?
Sharepoint intranet
Sharepoint server setup and maintenance
Sharepoint online
Content management
Active directory setup and maintenance
Workflows set up
Permission rules
Knowledge base setup and maintenance
MS Teams integration
Document Library Setup
Sharepoint designer
Connecting to Google Workspace
Trusted Partner

with 25+ Years Serving Customers

Let's evaluate your current technology with a professional assessment.
Let's
Talk