Choosing the Best Canon Copier for Your Business
July 8, 2022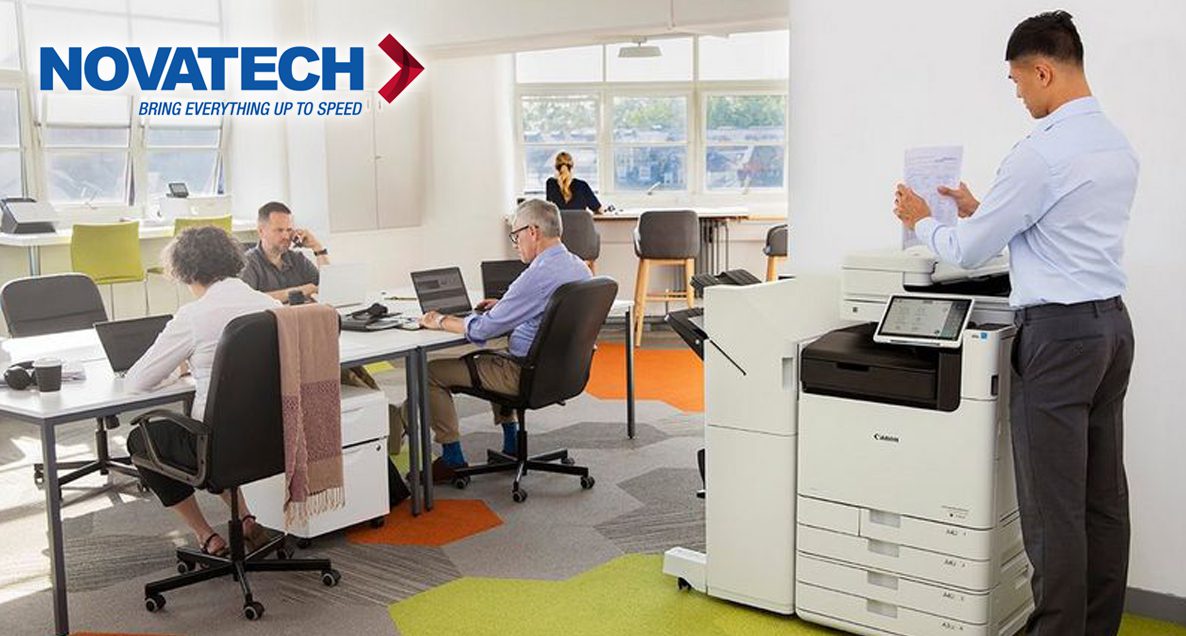 Are you running a business and have experience with Canon copiers, want to get another one, but are not exactly sure which one to get? Maybe you have a quote already and want to make sure the Canon copier that was quoted makes sense for the office you are going to put the copier in.
We are a Canon dealer who can help you find the perfect copier or Canon printer for your office because we have copier experts who love to ensure our clients have the best possible technology at budgets that work for your team.
In this article, we will cover some of the Canon copiers and Canon printers and discuss what Canon copier is best for your business. We are not going to deal with the home office in this printer review post. We also are only talking about Canon, and not HP printers or Konica Minolta or Xerox. Those will be covered in other posts.
What Copier Do You Have Today?
One of the questions that is important is what do you have now? If your team has been using an HP OfficeJet printer, and you are upgrading to a Canon production copier, then there is little to worry about other than training. If you are going the other way though, there could be an office mutiny when people realize the office copier has been severely downgraded to a regular multifunction printer.
We always suggest you look at what you have to make sure you either explain to your team why you are going up or down the technology ladder and what it means to them. Reducing print speed can be a big political problem in the office if it is too dramatic for the users. Of course, no one minds if you increase their print speed.
For most businesses, we would not suggest the Canon PIXMA inkjet printer line. Canon has some amazing business printers, but they are not typically in this line of products. We would say the same thing about HP OfficeJet printers if we were having the same discussion about HP.
Laser Printer vs Copier vs Multifunction Printer?
One of the first things to determine is what kind of technology you really need. Do you need a typical floor standing copier where people can print a lot of volume? Do you only need to print a few times a day, and a laser printer will work? Do you print some and need to scan or copy, so a multifunction printer or multifunction copier would work? This is the first stage.
Canon has some solutions in each of these categories.  
Color vs Black and White
The next consideration will be color vs black and white. There are some considerations to make when choosing this. If you are looking to do some marketing with your device, you will need color almost 100% of the time. If you only print spreadsheets or emails, maybe a black-and-white copier or printer would work fine. 
One interesting thing is most manufacturers have made the color and black-and-white costs to be very similar at the same speeds. The manufacturer would always rather you have color, because color has more toners and uses more supplies, so it is better for business. The best of both worlds for you, as the client, is to make sure your defaults are set, or you use print management software to control cost and use rules-based printing. 
If you get the color copier and pay attention to the defaults and rules, you get all the benefits of having the technology available for color and at about the same pricing. So we would suggest color, assuming you are willing to apply some defaults or rules to your printing.
Extra Technology Needed?
Maybe you would like to use Google Cloud Print or Dropbox, or connect to other services like Office 365. If you need to connect to cloud-based technologies, be sure to mention it to your sales professional, so they can ensure your Canon copier has this technology for you.
Getting the right office equipment can feel challenging. You have to consider the print speed, ink cost, scan features, finishing options, paper capacity, and a host of other important factors. With that being said, here are a few devices to start looking into as you search for the best Canon copier for your office.
What Canon Copier or Multifunction Printer Is Right for You?
If you need color and low-volume printing/copying:
imageRUNNER ADVANCE DX C257iF

imageRUNNER ADVANCE DX C357iF

imageRUNNER ADVANCE DX C3830i

 (For 11 x 17)
If you need black-and-white and low-volume printing/copying:
imageRUNNER ADVANCE DX 527iF

imageRUNNER ADVANCE DX 4725i

 (For 11 x 17)
If you need higher volume color printing/copying:
imageRUNNER ADVANCE DX C5870i

imageRUNNER ADVANCE DX C5850i

imageRUNNER ADVANCE DX C568iF

 (For Letter/Legal)
For high-volume black-and-white:
imageRUNNER ADVANCE DX 717iF (For Letter/Legal)

imageRUNNER ADVANCE DX 6870i

imageRUNNER ADVANCE DX 6855i

 
There are more than these options, but these are appropriate models to start looking at in your copier search. We are Canon-authorized and have sales reps who will ask questions to help ensure you always get the best Canon copier available for your business with us. We do not expect you to look at websites all day and figure out between the hundreds or even thousands of copier options on your own. We are here to ensure you are taken care of and that you are getting the best technology for your company.
We take this passion into our other services as well, like managed IT, cyber security, and managed print. If you are looking for a technology partner, give Novatech a call!