Customizing Your Document Workflow with Novatech
August 9, 2023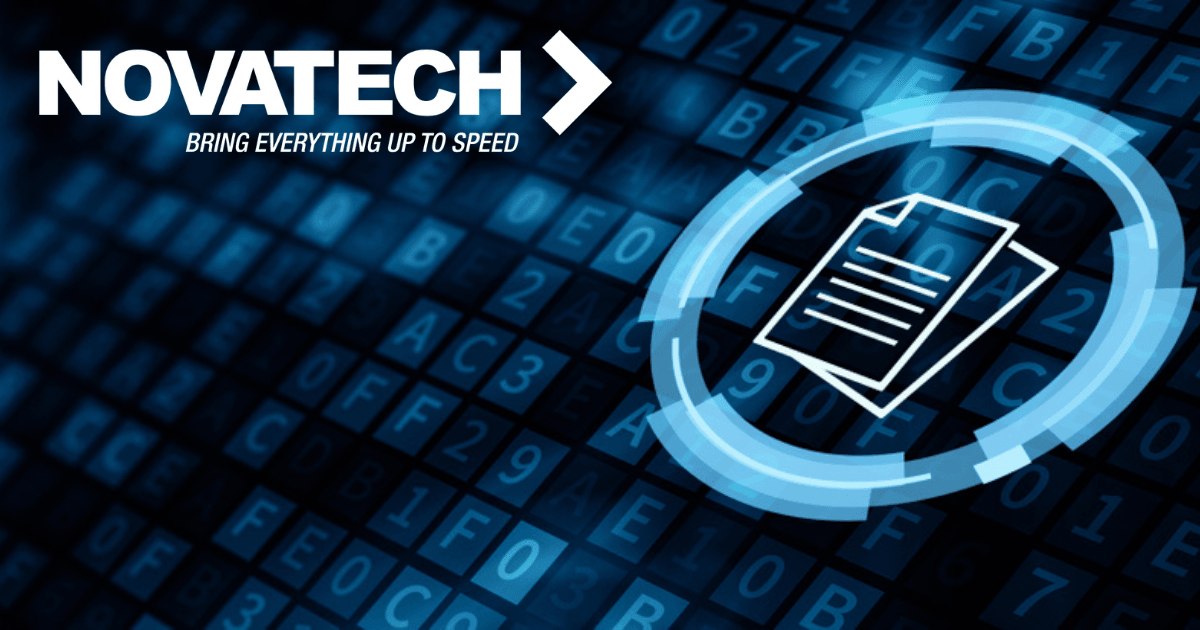 Since technology is always improving, a business needs to use the best tools to stay competitive. Yet, the sheer diversity of business operations often means that one-size-fits-all solutions are insufficient. This is where Novatech's customizable Document Solutions come in handy. They offer businesses of all sizes and types workflow solutions that are efficient, easy to use, and tailored to their needs.
One size does not fit all
Novatech knows that every business has different needs when it comes to document workflow. Document management looks different for a law company with a lot of case files, a medical office with a lot of patient records, and a financial institution with a lot of transaction reports.
Novatech's Document Solutions come with a wide range of features that can be set up to fit your specific process. From scanning and printing solutions to document archiving and retrieval, each function is made to fit seamlessly into your current operations, streamlining tasks, increasing productivity, and lowering costs.
For example, companies that scan a lot of documents can use Novatech's advanced OCR (Optical Character Recognition) technology to their advantage. This feature not only digitizes papers quickly but also makes them searchable and editable, which gets rid of the need to enter data by hand and improves the accuracy of the data.
Novatech thrives with advanced partnerships
Novatech has strong electronic document management tools for businesses such as Docuware, uniFLOW, and DocRecord that value safe document storage and retrieval. These tools not only make sure that your files are safe and stored in one place, but they also make it easier to find documents. With search and indexing features that you can change, you can find the files you need right away, even if you have a huge collection of documents.
Novatech's Document Solutions are best in class because they are easy to connect to other systems. Novatech's partner products can be set up to work with ERP software like SAP or Oracle or CRM systems like Salesforce. This makes your existing software more useful and provides a workflow that is unified, efficient, and easy to use.
Easy-to-use solutions
Novatech's focus on how users feel is at the heart of their dedication to custom solutions. They know that the best methods are the ones that are easy to understand and use. So, they made sure that their Document Solutions had easy-to-use screens so that all staff members, no matter how tech-savvy they were, could use the system to its fullest.
Novatech does more than just sell software; we also give personalized support during the implementation process. Our team works closely with your company to find out what your business needs are, set up the system to meet those needs, and train your employees. This method makes sure the change goes smoothly and helps your business get the most out of its solutions.
Novatech's offerings also include print management, which lets you keep track of all the printing you do. You can improve security, cut down on waste, and learn more about your print environment with tools like user authentication, pull printing, and print tracking.
Grow with Novatech
Also, your Novatech document workflow system can change and grow as your business does. Novatech's partner solutions are made so that you can quickly add or change features as your needs change. This keeps your system in line with how your business works.
Novatech's personalized Document Solutions like DocuWare, uniFLOW, and DocRecord are a great way for businesses to improve the way they work with documents. Novatech lets you build a document management environment that is perfect for your business by giving you solutions that are flexible, integrated, and easy to use. With Novatech's Document Solutions, you can see how powerful customization can be and help your business become more efficient and productive.