PaperCut Essentials for Your Business (Part 1)
December 23, 2022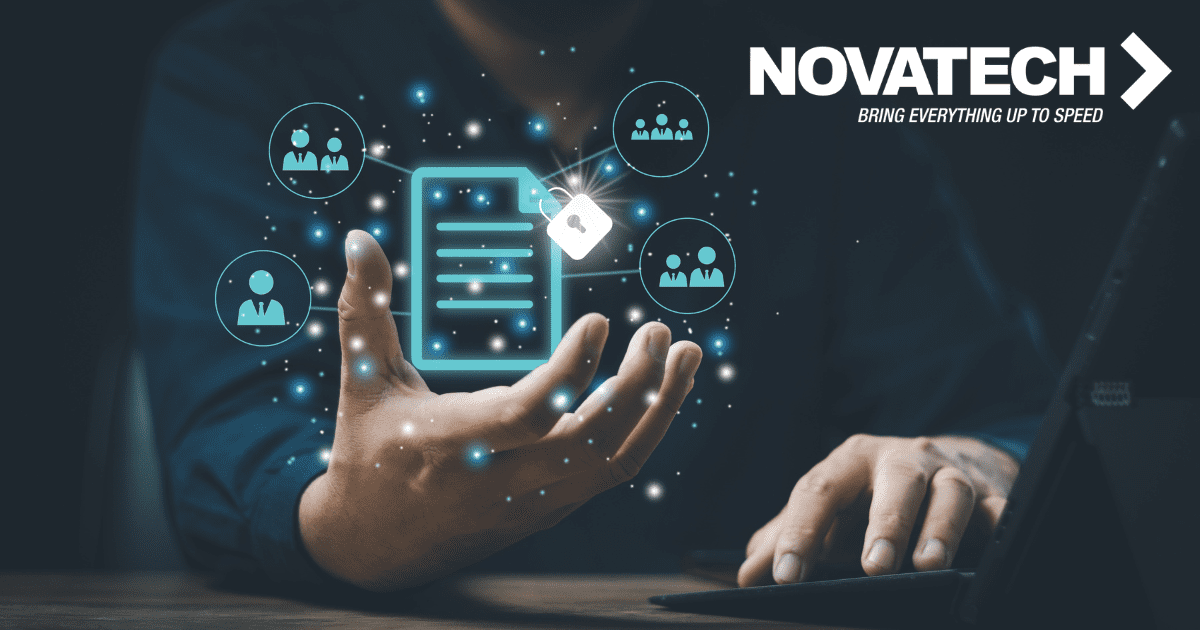 Is your business document-driven? Do your work processes need documents or go through a lot of paperwork? Do you and your IT team struggle with keeping up with so many printers in the office and want to have control over what goes in and out of your printers?
Before the new year starts, businesses tend to assess annual IT budgets and costs. During this time, they choose which solutions take priority in the coming year. The New Year is about to kick off, so it's time to start implementing the top initiatives. Most businesses are considering a cost recovery solution as we head into 2023. Print management solutions are an aspect of IT architecture that can help your business effectively cut costs, especially with all your business documents.
There is a market leader for software that helps with print management, print security, and cost recovery, and this software is called PaperCut. PaperCut is a powerful print management solution that enables, tracks, manages and secures our printing, copying and scanning.
No matter what size your business is, your use of printers and the software involved should be efficient, help reduce waste, and save you money. And we want to help you apply this powerful tool to make sure this happens.
In this 3-part educational blog series we will be discussing how PaperCut can do all that for you. Keep an eye out for the next few blogs of this series as we do a deep dive into each aspect of PaperCut to help you manage, secure, and reduce cost for your print. Let's get started!
What is Papercut and how does it work?
For anyone who is used to the traditional printing process or hasn't used a print management kind of software like PaperCut, simply put, it's a print management software that lets you print anywhere with ease.
You don't need to worry about setting up your desired print jobs for different drivers in your office or another physical facility. PaperCut allows you to have your documents available anywhere on your network by saving them in the cloud, allowing you to print anywhere, at any time.
Knowing if PaperCut is for you
Some might ask, "this software sounds expensive, why should I consider adding yet another cost to my IT budget and have to learn yet another platform and change my current setup for printing in my business?"
Consider the amount of time consumed in work by just printing and working on printing issues. Each time a new user is added, or a user gets a new computer, or a new printer is added, there is a heavy lift required from the IT team to get all the drivers installed and tested. PaperCut aims to offload that burden by focusing on your core business initiatives and enable your business's IT team to work more efficiently by removing the responsibility of constantly updating each print driver.
Print management software like PaperCut saves you time in monitoring day-to-day operational issues such as maintenance, hardware repairs, software updates, toner levels. They even provide an in-depth assessment report on which part of your business prints more documents, helping you come up with strategies with that relevant data to improve productivity, minimize costs (which we will go in detail further into our series, stay tuned!) and streamline your workflow.
Print Anytime
For some of our clients, a concern about the implementation of a system like PaperCut centers around availability. When we explain how PaperCut is a single driver solution and jobs go through the Cloud, most IT managers then ask what happens if the internet were to do down. Does this mean their users are unable to print? Fortunately, with PaperCut, there are Cloud only solutions and for those who have this concern, there is a product which leverages local site servers to ensure 100% printing uptime.
Say in case the internet goes down or a hardware issue is found within one of the printers, Local Site servers help mitigate those issues. Site servers are essentially cloud drives that are installed locally. The site servers detect when the WAN link (internet) is down and takes over for the primary server. It proceeds to move print drives and print queues locally to ensure that workflow isn't disrupted, and file prints get to where they need to be.
This is how you print anytime, and in our next article, we discuss how to print anywhere using FollowMe printing and badge releasing of print.
Novatech is here to help! With over 30 years of experience providing tech solutions, we aim to communicate all possible solutions and work with you as a partner in managing what's best for your print work and the team that works with print, making sure that you're in control of what goes in and out of your print network servers.
Having a dedicated team of print specialists who step in and manage your workload when it comes to dealing with your print drivers and support can be a huge weight off your back. No need for further training on your end, and your IT team will thank you for it because this streamlines their work and provides them with control, keeping print jobs in one simple print driver to manage. With Novatech on your team, you can then focus on other aspects of the business without having to waste time on getting documents out or competing with print queues with other departments.
It doesn't matter what size your organization is, what printers or operating system you use – PaperCut can be for you. PaperCut takes a cross-platform, vendor-neutral approach to technology to deliver a print management solution that JUST works.
Thank you for checking out our first series on what PaperCut can do for you when it comes to managing and securing your print jobs. Check out our next blog series as we talk more on what PaperCut can do for you when it comes to print security.
Would you like to chat with one of our PaperCut experts? At Novatech, we have a whole team of sales professionals and engineers who can answer your practical or technical questions. Reach out to us today and let's talk about how we can improve your printing processes for your business with the best print management software on the market.