Print Management Software
Novatech helps companies manage their print through robust and effective software platforms. These packages are designed to ensure your organization is equipped to handle your paper output from document creation, rules-based printing, and finally cost accounting reporting. We help organizations use tools to increase their productivity, decrease their costs, and improve their security.
To make sure we're giving our clients the best-managed print tools possible, we've formed partnerships with the best PDF and managed print service software companies in the industry. The following are some of the options we've carefully chosen:
Papercut – Print Management Software. 
Uniflow – Print Management Software.
Adobe Acrobat is used to create PDFs and edit them.
Kofax Power PDF can also be used to make PDFs and change them.
If you have an unmanaged or unoptimized fleet of printers, find out how a conversation with one of our specialists can help you pinpoint exactly where you may be having your print issues and how our software solutions can help.

Print Management Software in 3 simple phases:
Job creation: This addresses the applications needed to create documents like PDFs
Driver and job management: This is about getting the created work to be printed on the physical printer. How do all the print drivers get loaded for all the users and where should the print job be sent and with what defaults? A print job manager is making sure your enterprise print is following specific and defined rules to go across your ecosystem. This can be set up on your print server or in the cloud.
Cost attribution and accounting: The reporting helps our customers bill their clients or departments to track expenses in a simple manner so there is intelligence behind how print is being managed. A solid print management solution will always have robust reporting on utilization and cost attribution.
Print Management Software streamlines print rules and makes cost accounting easier, which helps your IT team have time for projects other than print tracking and management.
Novatech is at the forefront of this technology. We use our years of experience to help you choose the software that will give your team the best tools to handle your print environment in the most effective way. By selecting the best software, you can reach new levels of control and efficiency, bringing your IT or print shop strategy up to the highest standards.
At Novatech, we aim to figure out your needs and give you solutions that address your specific requirements. We do not believe in "one size fits all" because every company faces unique challenges which require custom solutions to achieve each company's goals.
We know that one company might be worried about how much their printing costs them, while another might be more worried about how much color they use or another part of the printing process. A small business could be concerned about its print volume, especially in color.
Still, others may be trying to meet strict compliance standards, like making sure that no prints are made without a swipe of a badge to prevent HIPAA records from being left on a printer, which could be a compliance violation. A robust managed print solution will include workflow and release rules to help compliance.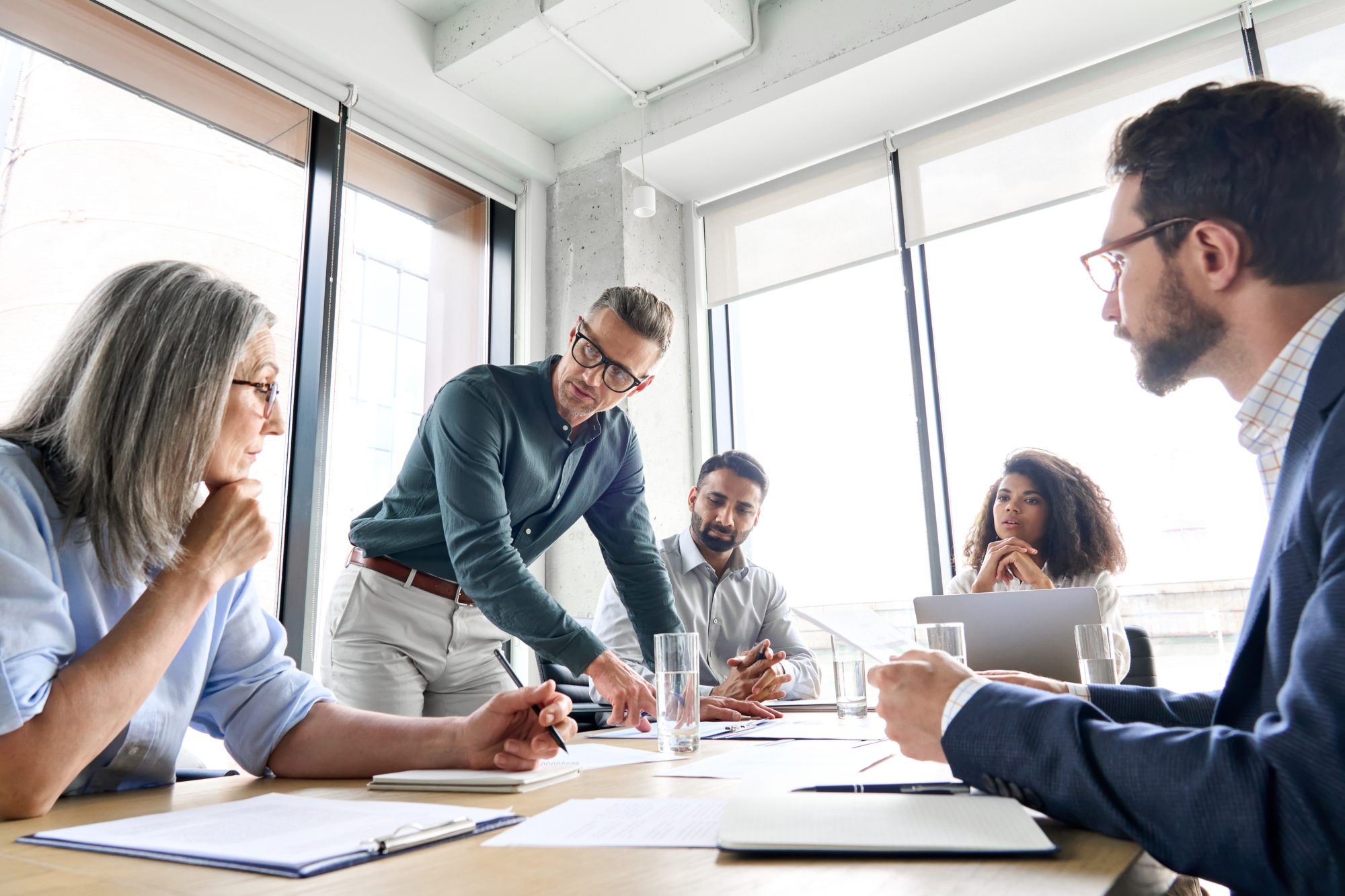 Print Management Software
PaperCut
PaperCut is one of the most popular tools for Print Management software, and it has a powerful set of features. With PaperCut, you can make clear rules about printing, enable private printing with a badge or PIN, set quotas, and keep track of how many prints are made by employees (even allowing for a print quota), departments, cost centers, clients, or devices, including mobile printing.
PaperCut also has a unique feature called zero-install client driver install, which makes your IT team's job a lot easier. PaperCut's main benefits are that it cuts down on wasted spending, makes documents more secure, improves visibility, and gives you full analytics about your print environment.
uniFLOW
uniFLOW is another powerful option that has many of the same features as PaperCut. uniFLOW is often chosen by clients with Canon products and other supported devices because it helps them control costs, increase output, and improve security. With features like removing jobs that were started but never finished, rerouting, enforcing black-and-white policies, and uniform drivers, Uniflow helps you get the most out of your money.
uniFLOW improves security by limiting access to the device, letting private print jobs be released securely, and purging print jobs that had error codes. uniFLOW improves the flow of scan input, lets you print from your phone, and has "find me, follow me" functions, all of which help you get more done.
Software for Making or Editing PDFs
The software used to make documents is another essential part of document control and creation. There are a lot of online tools for making PDFs, but enterprise clients and mid-sized businesses often find these online platforms to be lacking in features and sophistication.
Novatech partners with Adobe Acrobat and Kofax Power PDF, which are strong, reliable platforms for making and editing PDFs, to meet this need.
FAQs
PaperCut can cut down on overall printing costs and IT work, which can save a lot of money in the long run despite the initial cost. Here are the most popular benefits IT managers get excited about.
Driverless printer install
Find me, follow me printing
Robust reporting
Reduced printing activity
Mobility print
Print rules are enforced
Documents are not left on a printing device as often
Control spend
Reliable PDF software improves speed and productivity by making it easier to create, edit, and protect PDF files. Having a defined way to create PDFs will reduce the number of technical support calls from your staff.
We find these platforms will often save more than they cost and bring along extra benefits like reduced IT load, reporting, and security. You will get all the cost details as it applies to your situation when we understand the goals and the complexity your specific situation requires.
Welcome To The
Future of Print

—Fully Managed, Seriously Simple
Let's
Talk