PaperCut is Changing the Way Print Management is Done
Is your company looking for a reliable way to handle print jobs? You may have heard of PaperCut software in your research and want to find out more about it. PaperCut has become a leader in the field of print management software because of how well it cuts down on waste, cuts costs, and improves security.
Novatech is happy to be a PaperCut-authorized solutions partner. This means that our high-end enterprise and SMB clients can take advantage of the impressive features of this innovative software suite.
Find out what PaperCut can do for you.
Auto Deployment of Print Drivers: PaperCut lets you auto-deploy a global print driver, so you don't have to install each new user or device separately. This is important in a time when speed is key. It's a quick and easy way to make your IT support's job easier.
Better security: In a world full of digital risks, companies spend a lot of money to keep files and data safe. PaperCut extends this security to your print environment, so private documents can't be left on the printer tray where they could be seen by anyone and put your network's security at risk. Use secure print release to improve your security even more by requiring credentials for a print job to be able to be printed.
Cost Control: With PaperCut, you can get back in charge of how much you spend on printing. Set rules for how to route print jobs and tell printers what to do to improve performance. PaperCut gives you the tools you need to handle your resources well, from black-and-white prints for certain people to job releases, quotas, and color rules. Use the "find me/follow me" tool to make things easier.
Multi-Brand Support: PaperCut can work with both HP printers and Canon copiers, as well as Xerox printers and Konica Minolta copiers. PaperCut makes print management easy because it works with almost every business printer on the market. Feel free to get in touch to find out if your printer or copy model is compatible.
Mobility Print: Print from phones, tablets and all devices with a simple platform that doesn't require complicated driver installation with PaperCut mobility print.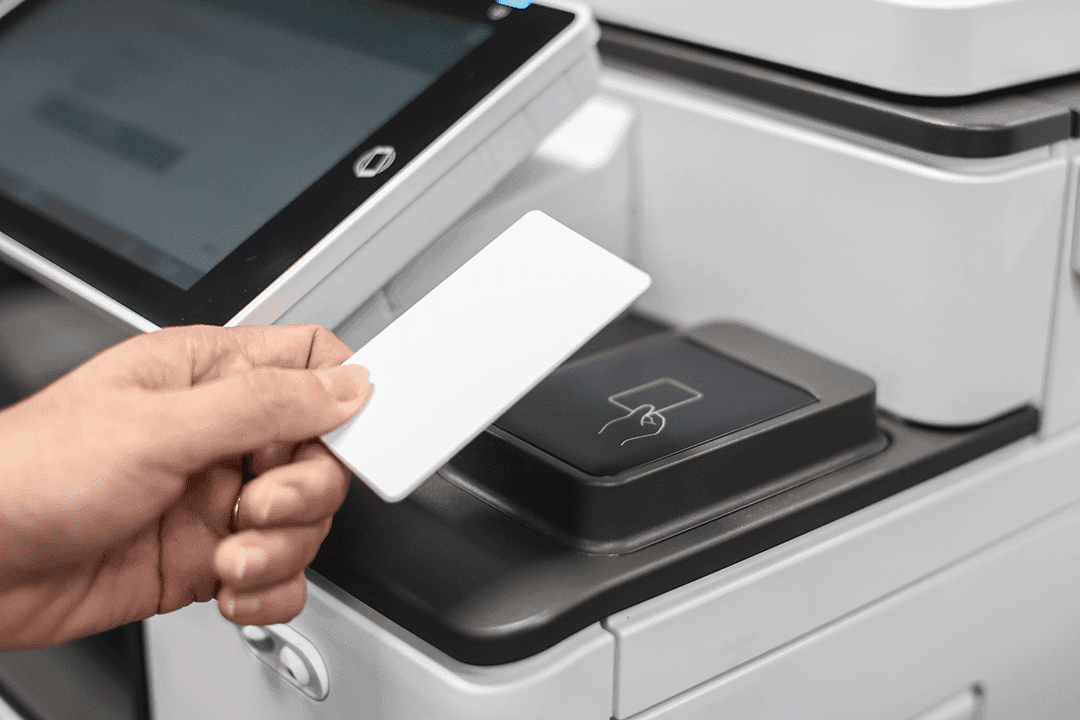 What makes PaperCut different?
PaperCut isn't just for one type of business; it's for all of them. If your business is in one of the following fields, get ready to see how PaperCut can change things:
Remote work
Small businesses
Large enterprises
Local government
State or Federal Government
Powered by PaperCut and backed by Novatech's knowledge, the printing world is easy and safe to navigate. We are setting a new bar for print management by working together.
FAQs
Cloud users will find that the Pocket or Hive systems are just what they need. You will want to speak to a specialist to determine which version of PaperCut suits your team the best. (PaperCut MF, PaperCut NG, PaperCut mobility print, PaperCut Pocket, or PaperCut Hive)
PaperCut is full of features that help you handle your printing better, such as:
Secure document release
Mobile release feature
Watermarking and digital signatures
Quotas and limits can be printed.
Shared accounts between and within departments
Pay to Print is a service that lets you pay online.
Mobile print support
Real-time error status alerts
Toner prediction
PaperCut works well with your IT infrastructure. It works with most operating systems and printers, connects to directory services to handle users, works with different authentication methods to keep things safe, and works with cloud services to make printing easy. It gives detailed print statistics as well. Novatech helps with this process of merging.
The PaperCut application server is the core of the PaperCut print control software solution. It's the main software that gets put on a computer in your network. Here are some of the things it does:
Management and Control: The application server is in charge of all printers in the network. It keeps track of and controls all print jobs. It lets administrators enforce print policies, control print quotas, and get detailed reports on how much printing is done.
User Interface: It has the user interface for the PaperCut system, where administrators can check on activity, handle users and printers, and change system settings.
Integration: The application server works with different systems in the network, such as directory services (like Active Directory or LDAP), payment platforms, and third-party databases. It saves all the information about print jobs, users, printers, and how the system is set up.
Communication: The server talks to client software installed on user devices and software built into MFPs (Multi-Function Printers) to handle print jobs and keep track of how often they are used.
The PaperCut application server is in charge of running and managing the print management system as a whole.
Secure Your Documents
Before, During and After Printing
Let's
Talk