What Kind of IT Support Services Do I Need?
March 21, 2022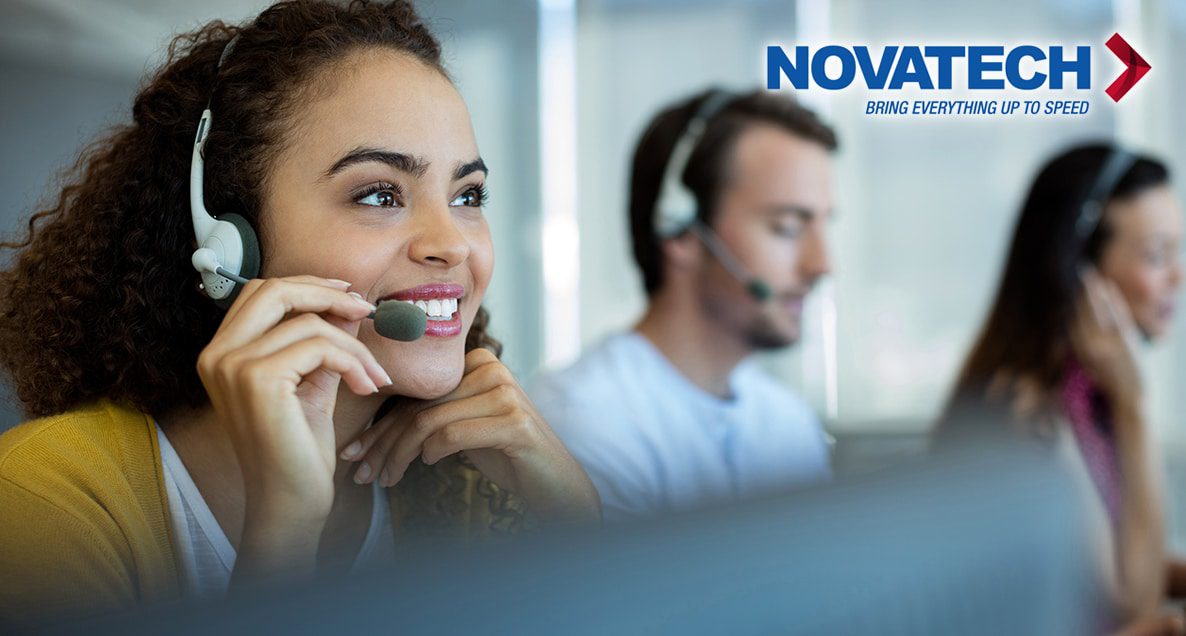 Not every business requires the same level of IT support services. Each organization is different, but three common support models have emerged. Have you outgrown your current approach? Maybe you're adding more locations or launching a new business unit. Whatever your needs have been in the past, count on continuous change going forward. Choose the IT support services that can grow and scale with you. This article explains the three main approaches to help you identify the best one for your business.
Four Most Common Models of IT Support
These are the four models businesses typically use for IT support services:
Break-fix
Internal staff
Managed IT services
Co-Managed IT Support
Support Model #1 – Break-Fix IT Support
The most common method used by smaller firms is break-fix. Break-fix IT support is exactly what it sounds like: IT breaks, then the IT company fixes what broke. This "company" might be your cousin Larry in a truck, or your nephew who's great with computers, or an actual IT professional who offers their services as a small business. The range of talent is by far the most notable variable using this support method.
Break-fix support can involve the hardware itself or software on the computer. The strength of break-fix is you know exactly what you're paying for each time a service ticket happens.  Something isn't working, so you pay to have that specific problem fixed.
Who Is Break-Fix Support Best For?
Break-fix can successfully be used by the solo entrepreneur or small groups (this system usually has some significant issues, once the business hits about 5 to 10 people, depending on the technical abilities of the team.)  If your business has someone really technical, sometimes you can extend coverage out closer to environments of 10 users.
We see the normal price range of break-fix to be $65 an hour on the very low end and $160 an hour on the high end. These costs are normally a labor-only price, meaning if parts are needed, that would be an additional charge.
Business Benefits of Break-Fix
Normally cheaper because people try to figure out their own solutions and won't call in a ticket as often.
Works well when there's a technical lead and mostly cloud-based software, so that big piece of IT support service really isn't required.
When starting a company, the first priority is to get revenue, and fuller IT support may not be necessary or possible yet. Break-fix covers the essentials.
When Break-Fix Isn't the Best Choice
When there's a larger team to support. Just one or two technicians alone can't normally do their regular work and support 15  people or worse, 50.
When it would be devastating to lose data on the business computers. If a computer died, and you lost everything on it, would it matter? If the answer is yes, break-fix isn't for you. If the answer is no, then you may be able to use it successfully.
When your team needs training on how to use the technology you have.
When you need help planning what technology to use.
Support Model #2 – Internal IT Employee or Staff
An internal IT employee is a common solution to support business IT. With this model, a dedicated IT technician has the responsibility of supporting all computers and their users. If the IT person needs additional resources or help (say for a wiring job), they outsource that specific task.
The cost for an average IT support technician varies based on credentials and experience. A good average for this would be almost $50,000 per year plus benefits. Some companies settle for a technician who can work half of the time on their network and the other half working for other people. If your team doesn't have many needs, and you're flexible about when tasks are completed, internal support could be a good choice.
This model was common from the '80's until about 2010. Now Managed IT has overtaken internal staffing as the most common approach, but it doesn't mean the internal IT model can't work well in certain situations.
Business Advantages of Internal IT Services and Support
You can manage their time if you have a higher priority item.
Your team gets familiar with one specific person to help them.
They are 100% dedicated to your company.
When Internal IT Support Staff May Not Be the Best Choice
When there are a large number of support tickets
When support tickets are time critical
When there are other concerns like data security and protecting records
When more than general IT knowledge is needed
This last point is one of the drivers behind the rise of managed IT support services. The more types of support needed, the more experts will be required. No one person can generally understand everything to do with business IT, as the field is far too broad for a generalist to be a specialist in everything.
Support Model #3 – Managed IT Support
When it comes to externally sourced support, the next step up from break-fix would be managed IT services. Under this type of plan, all computers, software and other services get coverage at one specific monthly price. Most companies that use an outside provider choose this approach.
Managed IT support is normally done at a fixed cost per user or device, allowing your business to budget for the cost to the company. This is the type of managed IT plan Novatech generally offers.
Understanding the Costs of Managed IT Support Services
The cost per user will vary depending on what's being covered, but a good rule of thumb is generally not less than $80 and not more than $150 per user. We understand this sounds like a very large range, because if you had 30 employees, the difference between the two is $2,400 a month vs $4,500 a month.
As you can imagine, IT support isn't the same as buying a physical product, because there are so many differences between companies and what each company needs. One may use three or four software programs and do most of their work on the cloud, while another has a mix of software and hardware that must all work together smoothly.
We're not trying to avoid giving a solid answer, but you know that if you have a $500 a month budget and 40 people, a managed IT provider will probably not be the best option for you. The intent here is to give a solid range, so you have good context for proposals. If you get a proposal for $300 a month total for 50 users, something's wrong. (The support won't be good.) If it's $300 per user per month, something is equally wrong. (The pricing seems way over common market rates.)
Who's Best Suited for Managed IT?
Generally companies between 20 and 200 employees
Companies requiring a consistent, month-to-month support budget (other than special projects)
Companies who want the benefit of many experts for the price of one
The last point is a unique advantage of managed IT. Most managed IT providers have at least four or five subject matter experts and deploy specialists to help with successful installations and support of Managed IT customers.
When Managed IT Support Model Doesn't Work:
When budgets are extremely limited, or support isn't too important.
When all the data is on the cloud and not proprietary.
When everything runs perfectly using another methods, and there's a fear of rocking the boat.
When users number five or fewer, Managed IT services are generally harder to justify.
Support Model #4 – Co-Managed IT Support
This flexible IT support model can use a combination of managed IT and break-fix, or managed IT and your own in-house support. The basic idea is the managed IT company isn't responsible for everything, only specific items you outline together. This list gives you idea of what could be involved.
24x7x365 monitoring
Level 1 help desk
Tools platform – Ticketing, RMM, documentation, monitoring, etc
Hosted VoIP phone system
Website hosting
Printers and copiers
Asset management
Patch management
Security assessments
Penetration testing for weaknesses
Projects like implementation of EHR for medical or setting up Sharepoint as a document management system
Other projects on a case-by-case basis
IT support using a co-managed / hybrid model like this makes a lot of sense for companies that need flexibility, It's also good for the internal IT team that wants to sleep at night or go on a vacation once in a while. Co-managed IT works for the business that wants a team of experts to help when needed.
Interested in Managed IT Services for Business Peace of Mind?
Novatech has delivered managed IT services for nearly 30 years. If you decide that's the best model for your business, we'd love to share our experience and ideas. Let's also talk about an Office X-ray to see how your current IT support performs. You can start today. Just complete the short form on this page or give us a call.