Navigating Print Fleet Management: The
Innovative Solution

of

Managed Cartridge

As organizations expand and diversify their operations, the management of physical assets like printers can become a challenging task. Especially for companies with print fleets spread across multiple locations, the burden of ensuring smooth functioning and maintaining efficiency can be considerable.

To address this issue, Novatech offers an innovative solution, the Managed Cartridge. This service model has been developed to simplify the complex task of printer management, providing a seamless experience for businesses nationwide.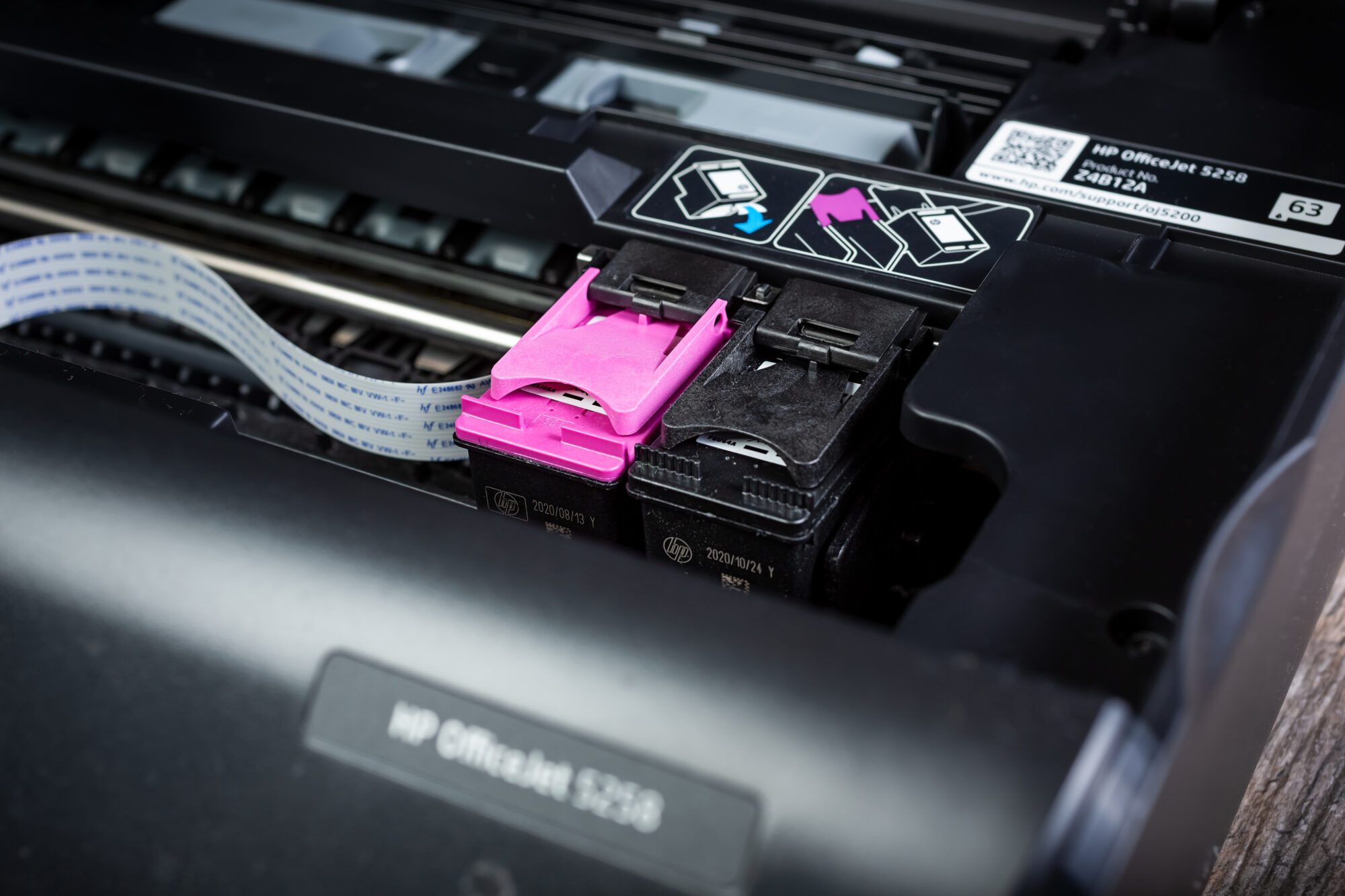 Understanding Managed Cartridge
At its core, Managed Cartridge is a strategic plan designed to streamline the servicing of your printers. It's a carefully constructed program that operates on the following principles:
Obtain your printer supplies from Novatech, leveraging our advantageous discounted rates.
When your printer encounters an issue, simply place a service ticket. The cost of the technician's service is covered by us. This unique feature of our program eliminates the hassle of locating and managing qualified technicians, potentially saving you upwards of hundreds of dollars per incident.
Should the need arise, purchase any required parts at a pre-negotiated discounted rate.
Once your printer is back up and running, you can seamlessly resume your printing operations.
The Power of Novatech's Extensive Network
As an industry leader in managed print services, Novatech has established an extensive network of skilled printer technicians nationwide. We pride ourselves on our ability to provide superior service to our clients. Our comprehensive database, alongside stringent management and vetting processes, guarantees that our technicians are proficient in servicing a broad range of major brands of printers and copiers. This includes HP, Lexmark, Canon, Xerox, Brother, among others.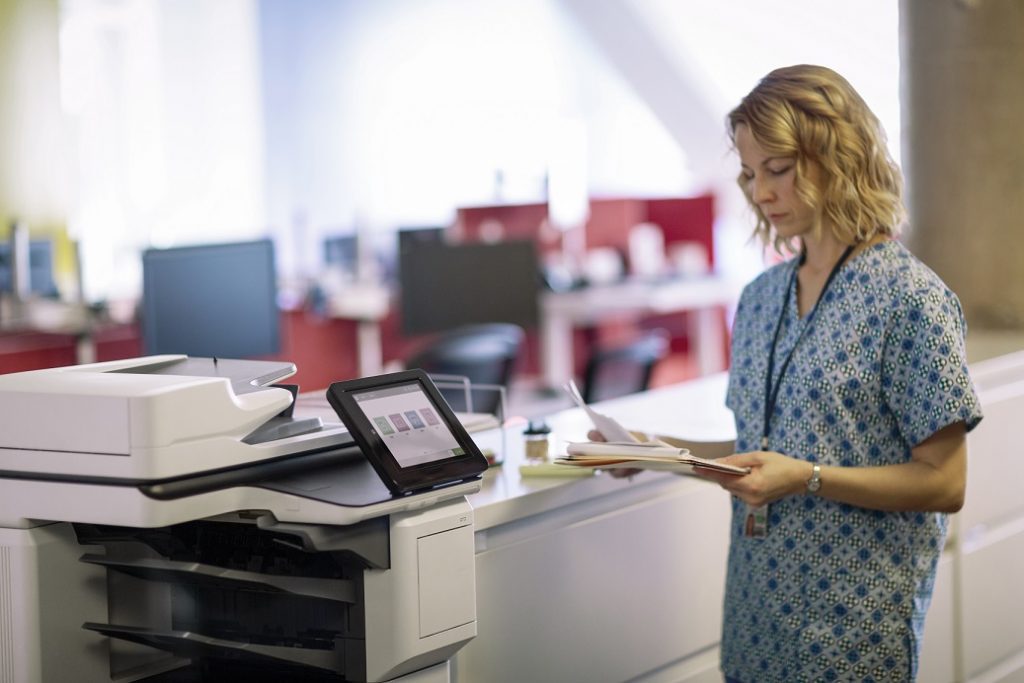 Boosting Operational Efficiency with Managed Cartridge
One of the significant challenges businesses face is the drain on resources when a printer goes offline. This issue becomes more pronounced when the task of finding a qualified technician falls on the IT professional or the administrative support team. With the Managed Cartridge program, Novatech takes on this responsibility, thereby enhancing your operational efficiency. This shift frees your personnel to refocus on tasks that directly contribute to the growth and success of your business.
The
Flexibility

of Managed Cartridge

A key feature of the Managed Cartridge program is its adaptability. Whether your printers were purchased from Novatech or elsewhere, or whether they are four years old or four weeks old, our program is designed to serve your needs. We've worked with numerous enterprise companies operating hundreds of devices, enabling them to offload the often cumbersome task of technician discovery from their IT teams.
Engaging

with Managed Cartridge

If you're interested in exploring how Novatech's Managed Cartridge can streamline your regional or national print fleet management, we encourage you to get in touch with us. Our team of experts is readily available to answer your queries, discuss your specific needs, and provide solutions uniquely tailored to your business.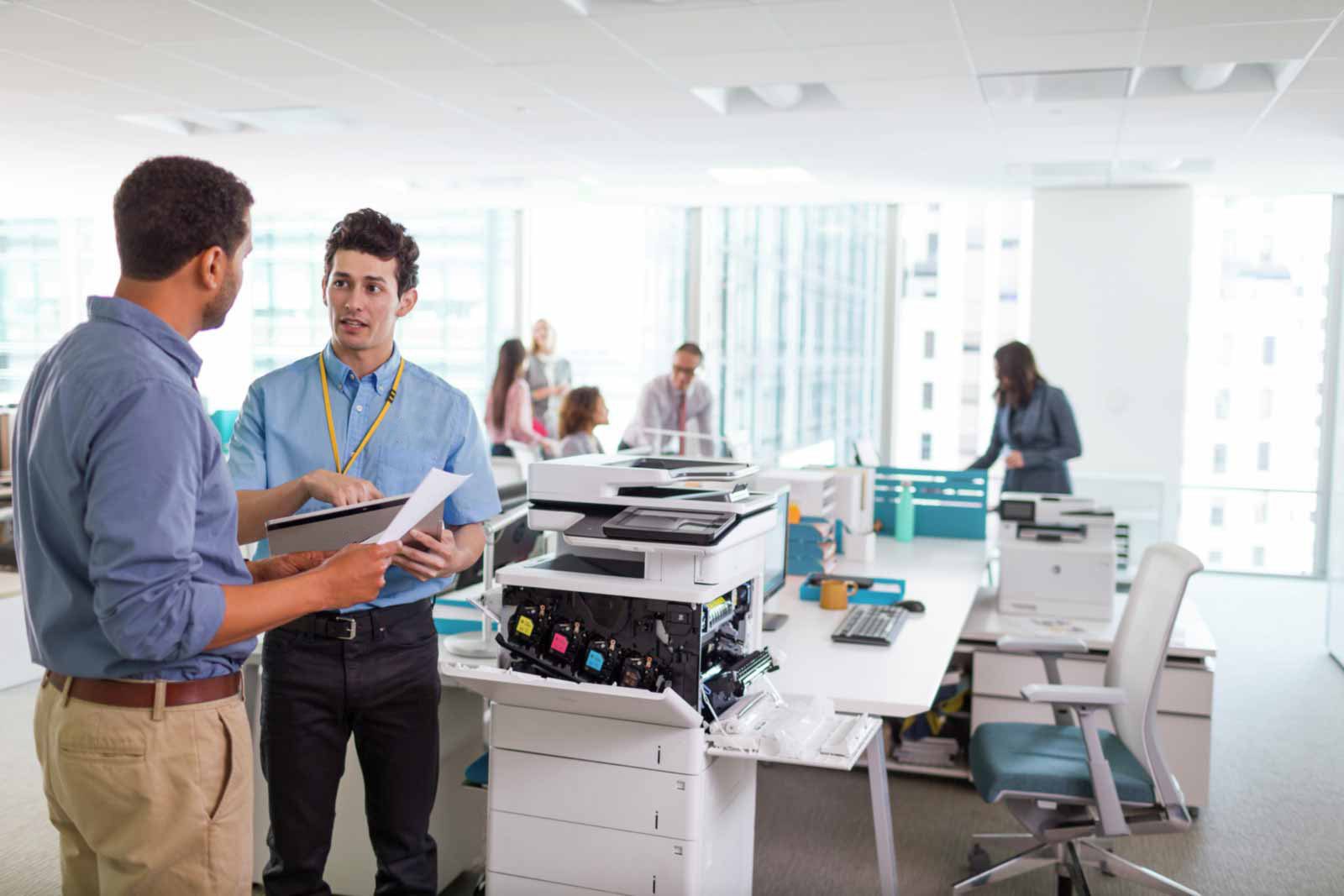 Final Thoughts
Because businesses are perpetually seeking opportunities to streamline operations and enhance efficiencies, Managed Cartridge represents a tangible solution. By integrating this service, businesses can effectively delegate the task of printer management to a trusted partner, enabling them to focus more fully on their core operations.
As companies continue to expand and diversify, the ability to manage physical assets efficiently becomes more critical. The Managed Cartridge program by Novatech addresses this need, offering a practical, flexible, and cost-effective solution. By unburdening your IT teams and administrative staff from the task of managing printer-related issues, we allow them to focus on what they do best – driving your business forward.
Consider Managed Cartridge not just as a service but as a strategic partnership aimed at simplifying your printer management and boosting your operational efficiency. Contact Novatech today to explore how we can assist you in your journey toward seamless print fleet management.
FAQ's
Yes. As part of the program, all the supplies and parts must be purchased through Novatech (at a discount). This helps us know any issues that exist are not a result of faulty or outdated supplies or parts that were on the shelf. If you have a lot of supplies on the shelf, talk to our team and we can discuss your particular situation.
No, this is not our complete Managed Print program. Our Managed Print program offers other services, such as asset lifecycle management, regular cost reporting, printing rules to reduce costs, etc. We find many companies who start with the Managed Cartridge eventually migrate to the full Managed Print program once they experience the benefits of working with Novatech.
We find companies with 10 printers or more are a good place to start the conversation. If you have more than 50 printers, Managed Print programs will almost always serve your team better, even though you are still eligible for the Managed Cartridge program. For customers with less than 10 printers, often doing an optimization of the fleet and being on a cost-per-print program is sufficient.
Trusted Partner

with 25+ Years Serving Customers

Let's evaluate your current technology with a professional assessment.
Let's
Talk