Our production print customers are serious about building a competitive advantage through automation technology. Specialized software solutions make significant improvements possible, but many shops are unaware or unsure how to implement them in real print production workflow. 
We make it easier for commercial printing and in-house print shops to adopt new workflow technologies. Our portfolio of automation and make-ready solutions brings incremental productivity to production print operations. When your shop shaves minutes off of every production printing job every day, the value accumulates quickly and steadily.
Automation Solution to Streamline the Printing Process
We depend on a strong print management portfolio to help our commercial and in-house print operations get more from their technology and workflow investments. From a web-to-print design platform to all-in-one make-ready software, to process and communication automation, we give you many technology-led advantages.
Our trained production print specialists integrate these applications into your production devices. This knowledge base and skill set make it easier and faster for commercial and in-house print shops to adopt new solutions and reap the benefits.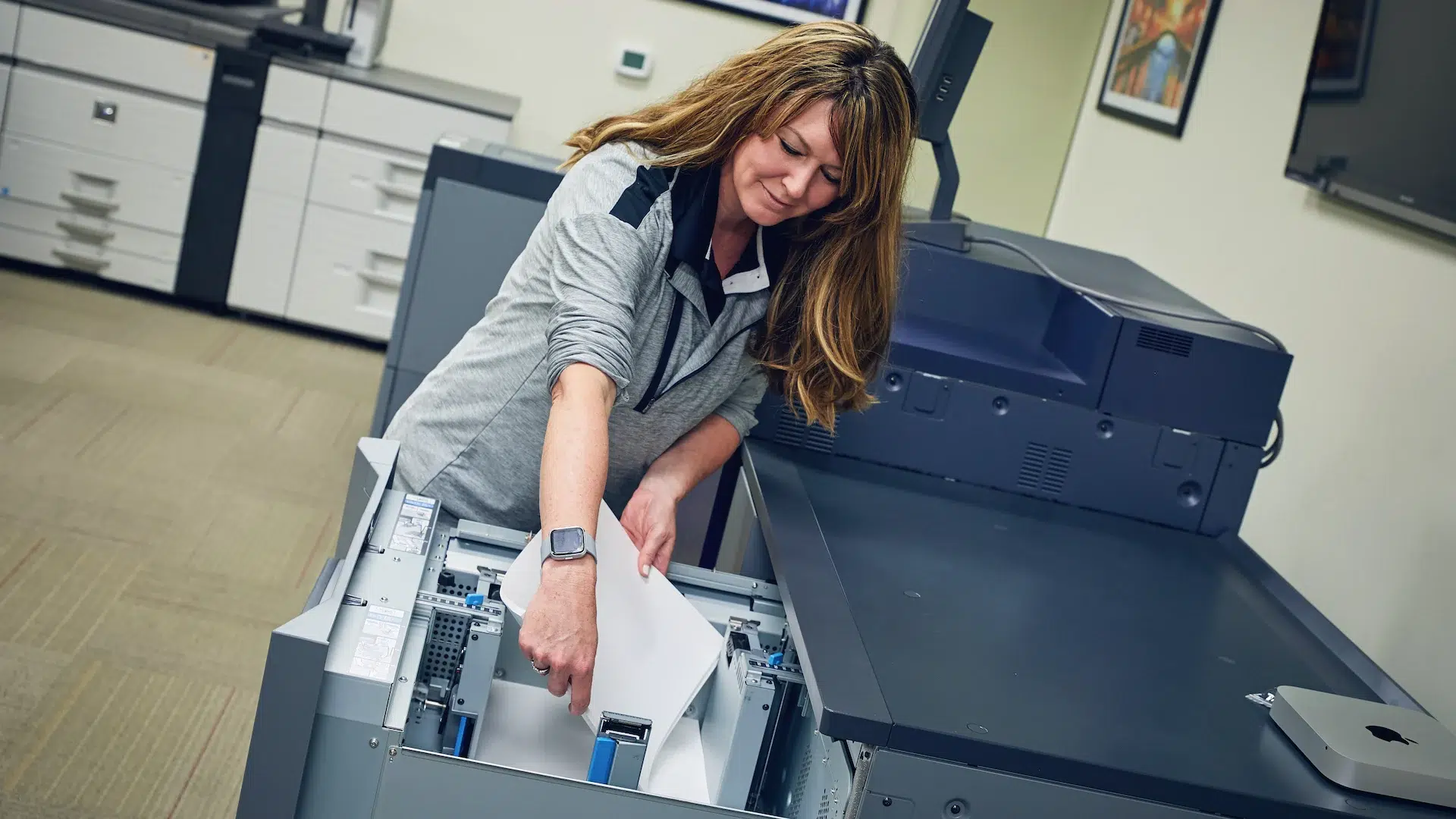 Benefits of Automation in Print Production
Our workflow software includes the industry's best tools for production printing:
Process graphics-heavy files faster with consistent quality, efficiency

Easily prepare and work with complex print files

Capture more data-driven marketing business, customer satisfaction

Dynamic variable data printing to customize transactional and direct marketing

Mail merge all kinds of assets, including visuals

Mass-produce custom message content 

Make content noticeable by dynamically inserting unique data, pictures, text

Create relevant electronic/printed correspondence to attract attention
Welcome To The
Future of Priduction Print

—Fully Managed, Seriously Simple
Let's
Talk