Enter the Digital Era by Modernizing Your Business's IT Infrastructure
Your digital infrastructure should propel your business forward, not hold it back. Providing your customers with a great experience or your employees with a Modernized technology platform your team needs an IT Infrastructure that won't quit on them.
From the laptops your remote team uses to the servers, firewalls, and switches that make up your network, we help you stay secure, connected, streamlined, and totally up-to-speed with a full suite of IT hardware and infrastructure solutions.
Services
Services at this location
Novatech Helps Your Business
Stay Up-to-Speed

and Ahead of the Curve

IT Hardware is about more than just specs, speeds and feeds. It's about looking clearly at what your IT infrastructure needs to thrive in the digital era. We help you anticipate and respond to the changing needs of a successful business by modernizing your IT infrastructure with another decade of technological advancement in mind.

We're not looking to sell you a computer; we're curating a full suite of hardware optimization solutions to keep your company relevant today, tomorrow, and well into your future.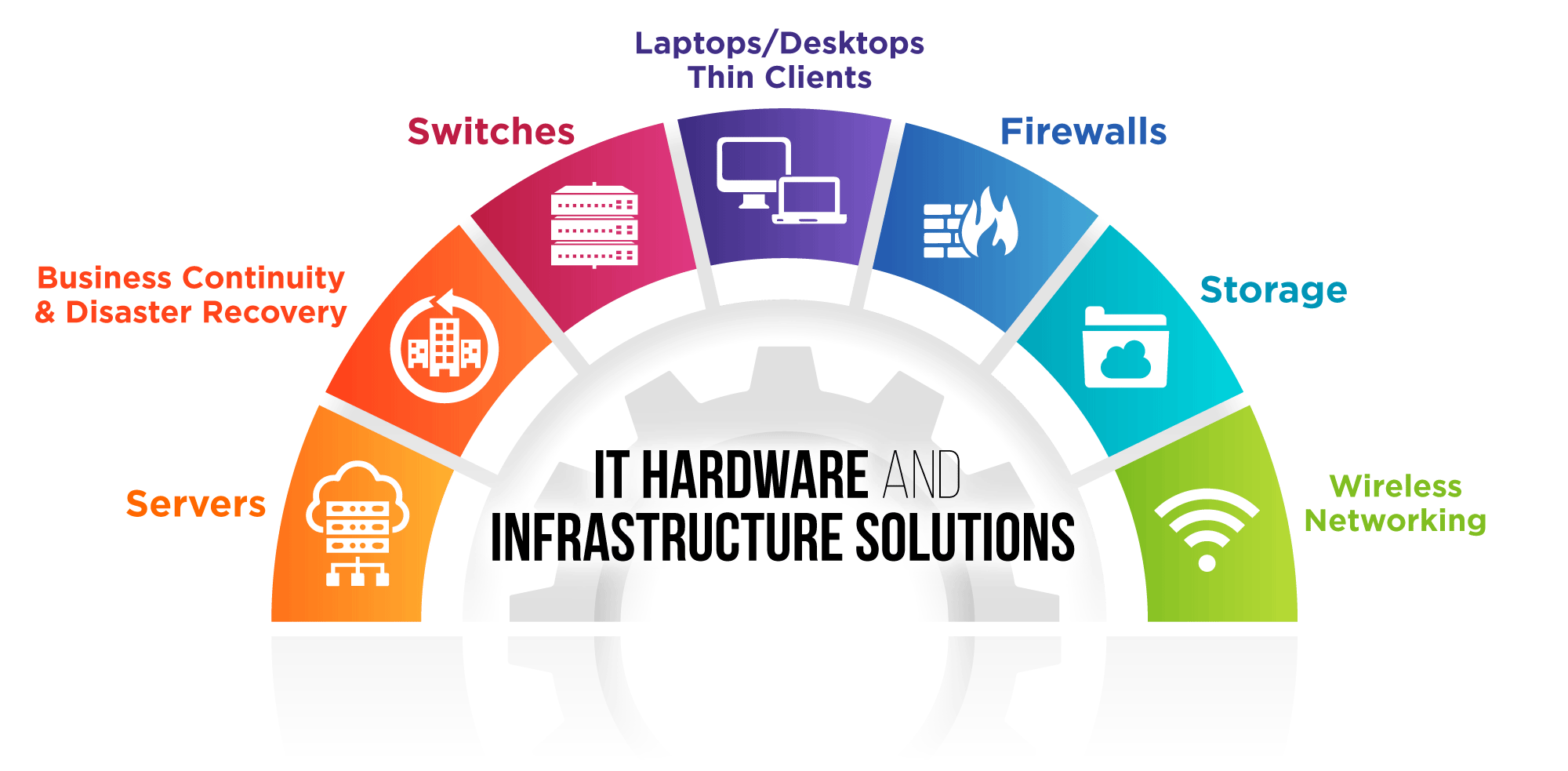 Building a better business has never been easier thanks to Novatech's portfolio of IT Infrastructure and hardware offerings. Upgrade your team's computing power with a fleet of new laptops or desktops and watch productivity soar. Modernize your network with high-performing servers and Virtualization, increased storage capacity and data security, and high-speed, high-capacity switches.
We've eliminated major hardware downtime worries with our business continuity and disaster recovery solutions . With comprehensive data backup solutions and multiple offsite data storage locations, an outage won't cripple your business. Plus, we'll protect your network from potential Cybersecurity threats with our next generation advanced firewall security. That means no service interruptions and minimal downtime—just what your modern business needs.
Author
Harold Earls, COO, Zac Brown Collective
"Zac Brown Collective has a very complex IT infrastructure. Novatech has been an outstanding partner, providing quality and reliable IT support for our team."
Author
Dr. Anthony Mari. CEO, TactusMD
"They provide as close to perfect uptime as anyone possibly can, and they are responsive. We are [also] confident that when you log-in, there is security that will protect your ID and information."
Author
Aaron Sibley, Site Design and IT Project Manager. Habitat for Humanity
"Our ongoing service with Novatech is great. My team enjoys working with both the onsite technicians as well as the voices on the phone. Implementation of services has always gone smoothly, because when problems arise the team is already in place to quickly fix them."
Recharge

Your Business's IT Infrastructure
Let's
Talk