5 Tips for Your Next Copier Lease Agreement
March 1, 2023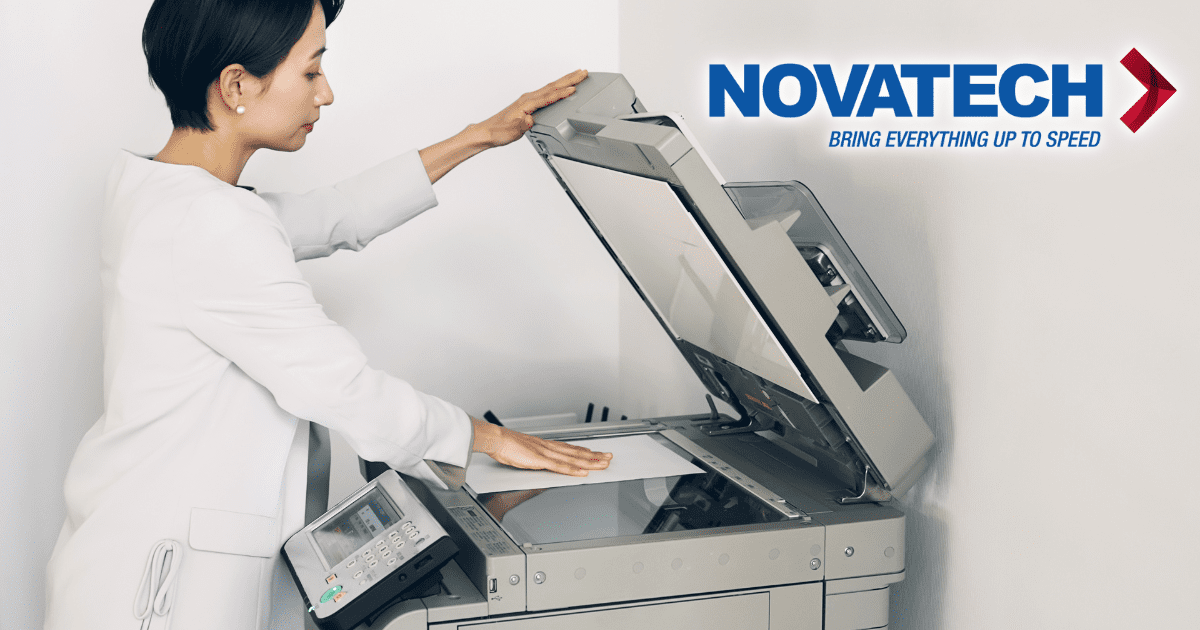 You received a call from your current copier provider, your copier lease expiration date is approaching and you need to start thinking about refreshing your copier(s). It has been over 4 years since you last thought about your copier; now you are searching online to ensure you take advantage of this opportunity to improve your technology or your bottom line on your next copier lease.
We have helped companies get the best copier lease agreements for over 30 years. Our footprint can expand nationwide through our relationships with manufacturers and dealer partners. When it comes to copier lease agreements, we've seen a lot of ways you can optimize for success as you make this important decision.
In this article we will cover five (5) critical areas which will make your next copier lease agreement work for your business!
Tip 1 – Be Aware of Insuring the Copier
If you are leasing a commercial copier, you will need to have insurance which protects the assets in the event of a flood, fire, theft or other "non, non-standard use" causes of damage. The servicing dealer will generally cover all repairs related to normal use, but the lease company requires the asset to be insured against other possible losses.
If you have general business insurance, you can ask your agent and ensure the copier will be included within the coverage, and if the answer is the normal "yes," they can provide a letter which will reduce your monthly bill from your copier lease company.
Takeaway: Get a letter from your insurance company saying the copier is covered in case of building or business claims not connected to the daily use of the equipment.
Tip 2 – Make Sure You Use Your Current Copier Features
If you have a finisher, or have a copier that has special features, make sure those features are still used and needed before getting a new copier lease agreement. We've seen some companies have special features on their copier quotes from competitors they haven't used for a decade because they keep doing a like for like upgrade. It is important to know if the features you have are being used by your staff.
Tip 3 – Make Sure You Get the Features You Need
Like Tip 2, this tip centers around making sure the copier has the features you need. We have seen companies get a copier, and not realize they had a few employees manually stapling documents consistently. This is where an automated stapler would have saved a lot of time. As part of the copier leasing experience, you should make sure everyone has a chance to say what they need, and ensure the copier has the features for them to have the ability to do their jobs effectively.
Tip 4 – Know When Current Lease Ends
It is important to know when your current lease ends to avoid an automatic rollover. Here is what can happen in a traditional copier lease agreement. If you look at the terms and conditions, it could be that if you don't give a formal notification of your intent to end the lease, it can automatically rollover for another term (some are a month, some are quarterly, and some are even annual).
What this means in a practical sense, is you will be paying the same rate for another term, even if you want to return it because you did not notify the leasing company according to their terms of your intent to seek out other options. If you want to get a copier from another company, pay careful attention to the notification clauses in your current lease.
Tip 5 – Set Your Lease for the Right Duration
When you get a copier lease agreement, it can be anywhere from 1 year to 5 years, so making a decision about how long you would like to lease for is important. If you know you are going to use the copier for a long time, the longer lease will give you the lowest monthly payment. If you only need the copier for a shorter time, make sure that it's reflected in your copier lease. If you only need the copier for 18 months, don't sign up for a 60 month copier lease.
Another consideration about duration is your tolerance for print interruptions. If you can't have down time because print is critical, it makes more sense to do shorter leases, like 3 years, because newer equipment tends to have fewer mechanical issues than older copiers.
We Can Help!
At Novatech, we are here to help you find the best copier lease agreement for your company. Contact us to chat with one of our dedicated and knowledgeable sales professionals. If you have any more questions, we are here for you.