Novatech's Unyielding Security Cloud: A Comprehensive Overview
October 23, 2023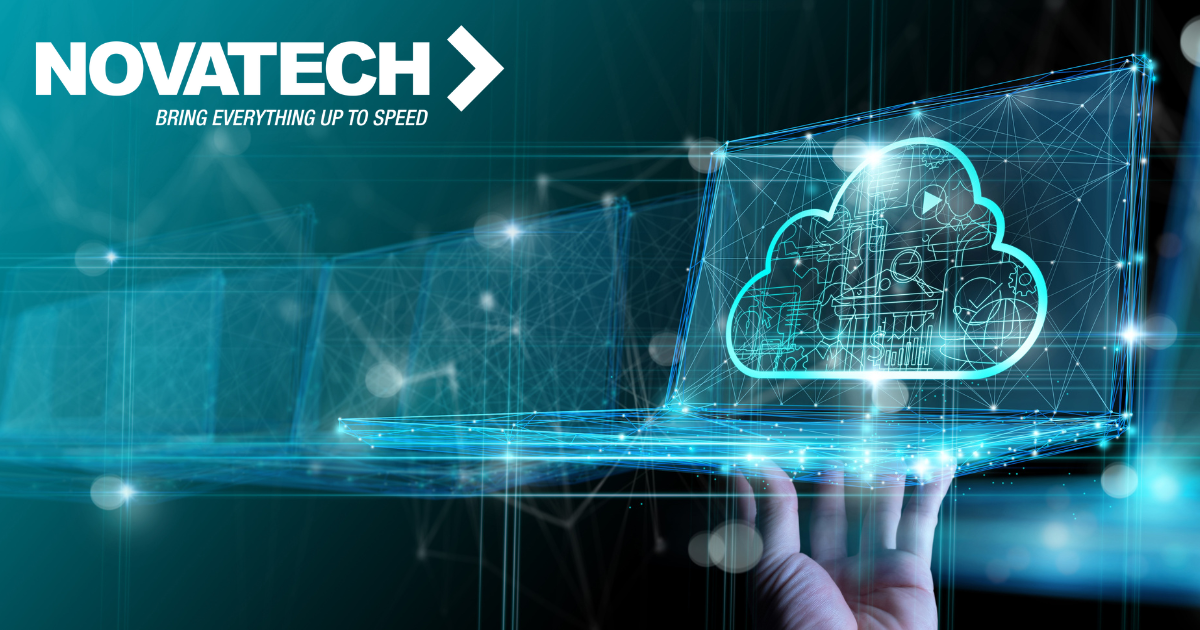 When considering a Cloud architecture, it is critical to evaluate how the security of your solution would be set up for your company. At Novatech, we have a team of engineers who help ensure your Cloud IT system is safe and accessible for all your users at all your locations.
It is critical to ensure there is a robust security plan with any Cloud deployment, just as much as ensuring the platform is useable and helps drive your company initiatives forward. Trust Novatech to help you configure your Cloud services for maximum simplicity while still maintaining robust security.
Cloud Solutions Streamlined Activation and Robustness
Immediate Operability: A seamless solution that's ready to go, negating the need for extra hardware or complex setups. Our Cloud platforms do not generally require a massive amount of setup or training for your team. We have chosen the platforms to support your company from day 1.
Collective Strength: Harness the power of community intelligence, fortifying defenses against threats no matter where they first emerge. We have engineers and a whole team devoted to Cloud architecture, each one possessing special training to ensure the whole ecosystem is secure and efficient.
Efficiency from the Start: Experience unparalleled value from the outset without burdens like expensive consultations, system overhauls, or recurring maintenance.
Adaptive Capacity: Our systems not only respond but thrive, expanding and adapting as your needs evolve. This is especially important for those companies looking to grow or who may need to become smaller.
The Importance of Data Management
As part of our offering, we can enhance your Cloud experience with Business Intelligence (BI). Our team is equipped to ensure you get the most from your data.
Advanced Data Capture: Monitor trillions of events across all digital touchpoints, enhancing them with unparalleled threat intelligence and contextual markers.
Insightful Analysis: Dive deep into connections between data, spotting and countering novel threats in real-time through advanced machine learning and analytics.
Precision Search Capabilities: Our advanced search mechanism offers both present and past data insights, equipping responders with comprehensive forensic tools.
Data at Your Fingertips: Access enriched data whenever needed, presented through intuitive visual dashboards, ensuring comprehensive understanding of threats, irrespective of their point of origin.
Optimized Security Operations
As a Managed IT Services company, our team is deeply familiar with the importance of security for any system we are responsible for. Our team works with your business to ensure your data is protected and the industry's best tools are used to fortify your Cloud architecture.
Informative Insights: Stand on top of the industry with our expansive data collection, analyzing vast amounts of information for proactive defense.
Comprehensive Threat Awareness: Enhance telemetry with real-world threat data to swiftly detect and neutralize new, associated risks.
Swift Action Protocols: With real-time visual tools and simultaneous analysis, we ensure expedited investigation and responses.
Ahead of the Curve: Empower your threat hunters with the ability to initiate on-the-spot queries, ensuring timely detection of concealed threats.
The Gold Standard in Data Trustworthiness
We only partner with those companies and providers who meet our rigorous standards when it comes to Cloud security. We have our team check their specifications and credentials well before we ever talk to a client about the benefits of a specific platform. We work with Cloud giants like Microsoft (Including Sharepoint, Azure, and 365), Dell, Docuware, HP, and others.
Unified Data Access: A singular gateway to everything you need for a comprehensive security strategy – from detection to response.
Intelligent Data Streaming: Efficient agents focuses on relaying only pertinent data for in-depth correlation, all without affecting system performance.
Seamless Integrations: With bidirectional data streams, our suggestions integrates effortlessly with other third-party IT and security solutions, ensuring a richer data landscape.
Cloud-Driven Assets: Our security dashboards, designed for agility, meet your storage and computational demands, retaining detailed detection records for up to a year.
Contact Novatech today to get the experience of our expertise with any Cloud based overhaul.