The Evolution of Faxing: Embracing Digital Transformation with Novatech
June 23, 2023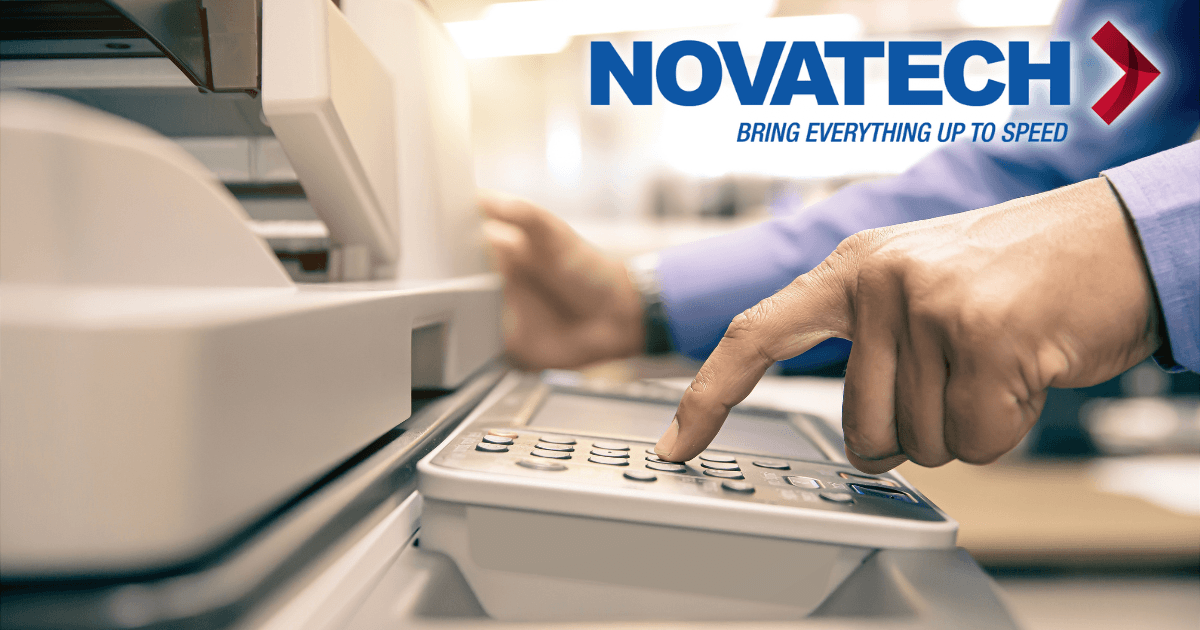 In an era of rapid digital transformation, some may find it surprising that faxing – an age-old method of communication – has not only survived but thrived. However, it's not the same old fax machine we're talking about. Faxing has evolved, blending seamlessly into the digital landscape and revealing interesting synergies with IT.
At Novatech, we understand this symbiotic relationship and are committed to helping businesses leverage the enduring power of faxing through our comprehensive Managed Office solutions.
Faxing originated in the mid-19th century as a simple, reliable means to transmit documents. Its robustness and inherent sense of security made it a preferred choice in sectors like healthcare, law, and government. While these qualities continue to make faxing relevant, it's the digital evolution of faxing – the Internet Faxing or eFax – that has truly cemented its place in the modern business landscape.
eFax brings the best of both worlds – the trustworthiness of faxing and the efficiency of modern technology. It enables businesses to send and receive faxes via email, making the process more efficient, cost-effective, and environmentally friendly. eFax also dovetails perfectly into today's IT infrastructure, adding another dimension to your business communication strategy.
This synergy between faxing and IT is strongly understood by Novatech. By seamlessly integrating eFax into your existing IT ecosystem, we ensure smooth operations and improved efficiency. Additionally, we provide proactive support and maintenance, freeing you to focus on your core business operations while we handle the technology.
In the realm of digital faxing, security takes on an even more critical role. As with any form of digital communication, eFax is susceptible to cyber threats. But, at Novatech, we have you covered. We offer robust security solutions, including data encryption, to protect your fax transmissions and safeguard your valuable information.
Choosing Novatech means you're opting for more than just a service provider; you're choosing a strategic partner. We understand that each business has its own set of unique challenges and goals. Hence, we offer tailored solutions to align with your specific objectives and propel your success.
The resilience of faxing, coupled with its successful digital transformation, underscores its vital role in business communication. To tap into its full potential, you need the right technology and the right partner.
Ready to explore the synergies between faxing and IT in your business communication strategy? Let Novatech guide you. Our Managed Office solutions and Managed IT Services are designed to empower your business, ensuring technology works for you, not against you.
Contact us today to discover how Novatech can help streamline your communication strategies. With Novatech, you're not just investing in technology; you're investing in a partnership dedicated to empowering growth.
Novatech – your trusted partner in delivering comprehensive managed office solutions nationwide for over 25 years.