Empower Your Business with Canon's uniFLOW Solution and Novatech's Expertise
May 15, 2023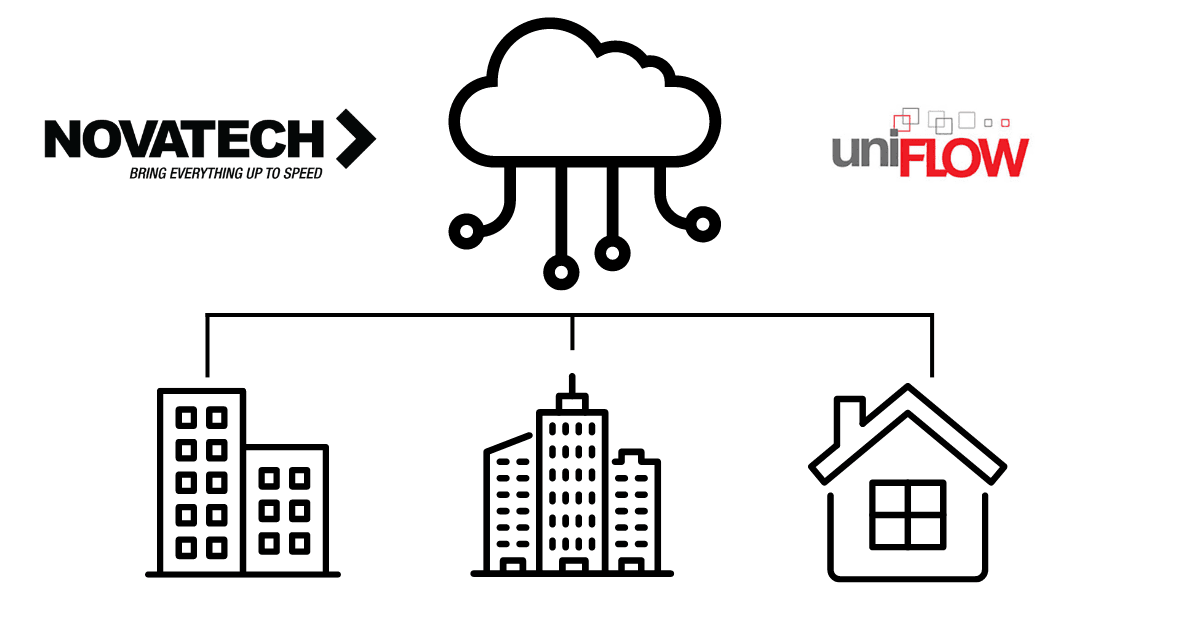 In today's competitive business landscape, efficient document management and streamlined workflows are essential for success. Enter Canon's uniFLOW solution, a powerful document management system designed to optimize your business processes, enhance productivity, and boost your bottom line.
In this blog post, we'll explore the numerous benefits of uniFLOW, share some real-world value call-outs backed by statistics, and explain why partnering with Novatech, a member of the prestigious Canon Advanced Partner Program, is the smart choice for implementing this game-changing solution.
The Value of Canon's uniFLOW Solution:
Canon's uniFLOW solution brings a wealth of advantages to businesses looking to enhance their document management capabilities. Let's explore some key features and real-world statistics:
Streamlined Workflows: This powerful solution enables you to create customized workflows tailored to your specific needs, automate repetitive tasks, and boost overall efficiency. According to a study by Canon, businesses that implemented the document management system saw an average time savings of 30% on document-related tasks, allowing employees to focus on more strategic initiatives [1].
Enhanced Security: With robust security features, uniFLOW protects sensitive information and helps maintain regulatory compliance. A survey by Quocirca revealed that 63% of organizations experienced at least one print-related data breach in the past year [2]. The secure printing, user authentication, and document encryption offered by this solution help your business mitigate the risk of unauthorized access to critical information.
Comprehensive Reporting and Analytics: In-depth reporting and analytics provided by uniFLOW offer insight into usage patterns, enabling you to identify inefficiencies and allocate costs effectively. Companies using this platform have reported cost savings of up to 20% in their print environment, thanks to the granular data and cost control features [1].
Mobile Printing and Scanning: With an increasingly mobile workforce, the ability to print and scan documents from any device, anywhere, is crucial. The mobile printing and scanning capabilities of the solution have helped businesses reduce the time spent on managing mobile devices by 50%, streamlining the process and enhancing productivity [1].
Why Partner with Novatech for Your uniFLOW Implementation?
As a member of the Canon Advanced Partner Program, Novatech delivers the expertise, experience, and support needed to help you unlock the full potential of uniFLOW. Here's why partnering with Novatech is the smart choice:
Canon Advanced Partner Program Recognition: Being part of the Canon Advanced Partner Program signifies that Novatech delivers high-quality products and services while maintaining the highest level of business practices. This Partner status provides Novatech with priority access to Canon support tools, service training, and more, ensuring that your business benefits from the best possible uniFLOW implementation experience.
Expertise and Experience: With a history dating back to 1998, Novatech has the knowledge and expertise required to help you navigate the complex world of document management. Our team is dedicated to providing the best possible technology solutions for your business, ensuring a seamless transition to uniFLOW.
Personalized Solutions: At Novatech, we understand that every business is unique. That's why we work closely with you to understand your specific needs and develop a customized uniFLOW implementation plan that addresses your pain points and streamlines your workflows.
Ongoing Support: Implementing a new document management system does not need to be a daunting task. With Novatech, you can count on our team's ongoing support throughout the entire process, from initial setup to post-implementation. We're committed to helping you make the most of your uniFLOW solution, ensuring that it delivers the results you expect.
Transform your business operations with Canon's uniFLOW solution and Novatech's expert guidance. Enhance efficiency, security, and cost savings by embracing this powerful document management system.
To learn more about how Novatech can help your business optimize its print and document management processes, reach out to us today at www.novatech.net. Our team of experts is ready and eager to help you unleash the power of uniFLOW and propel your business forward.
Sources:
[1] Canon – uniFLOW Case Study: https://www.canon-europe.com/for_work/case-studies/office/uniflow-enterprise/
[2] Quocirca – Global Print Security Landscape, 2019: https://quocirca.com/content/quocirca-global-print-security-landscape-2019/