Capture and route solutions
Transferring data from paper to an electronic file isn't just a handy thing to do; it's a process that businesses need to do. Being able to retrieve your data in a usable format is a problem businesses need to solve in order to get their maximum productivity and profitability.
If there are problems with unstructured or unconverted data, this can slow down business processes and cause errors that aren't necessary. Capture and route services are a powerful way that technology can help solve these problems and ensure the data your team needs to access is always readily available.
These capture services not only make digital data transformation easier to do, but they also help improve operational efficiency and business growth. As your trusted partner, Novatech is committed to working closely with your team to make sure that our capture and route solutions are tailored to your specific needs and offer real benefits that have a positive effect on your bottom line.
Simplify – One of the best things about our capture and route options is that they can turn complicated workflows into simple processes. Data capture, which is often a complicated series of steps with a lot of complicated commands, is made as easy as hitting a single button. No more chained sequences of commands; just easily available data in a format that can be used.
Increase Efficiency – Manual data entry can take a lot of time and use up a lot of staff resources. By automating data capture and entry, our solutions give your staff more time to work on jobs that are more strategic and directly help your business grow. The speed of entering data is also sped up a lot, which increases output and efficiency overall.
Streamlining Data Sharing – Our capture and route systems make sure that the right people have easy access to important business data. This quick access and increased visibility make it easier for your teams to collaborate.
Reduce Fax Lines – By using network-connected devices to send and receive faxes, our solutions make traditional fax lines useless and pave the way for modern, efficient data communication.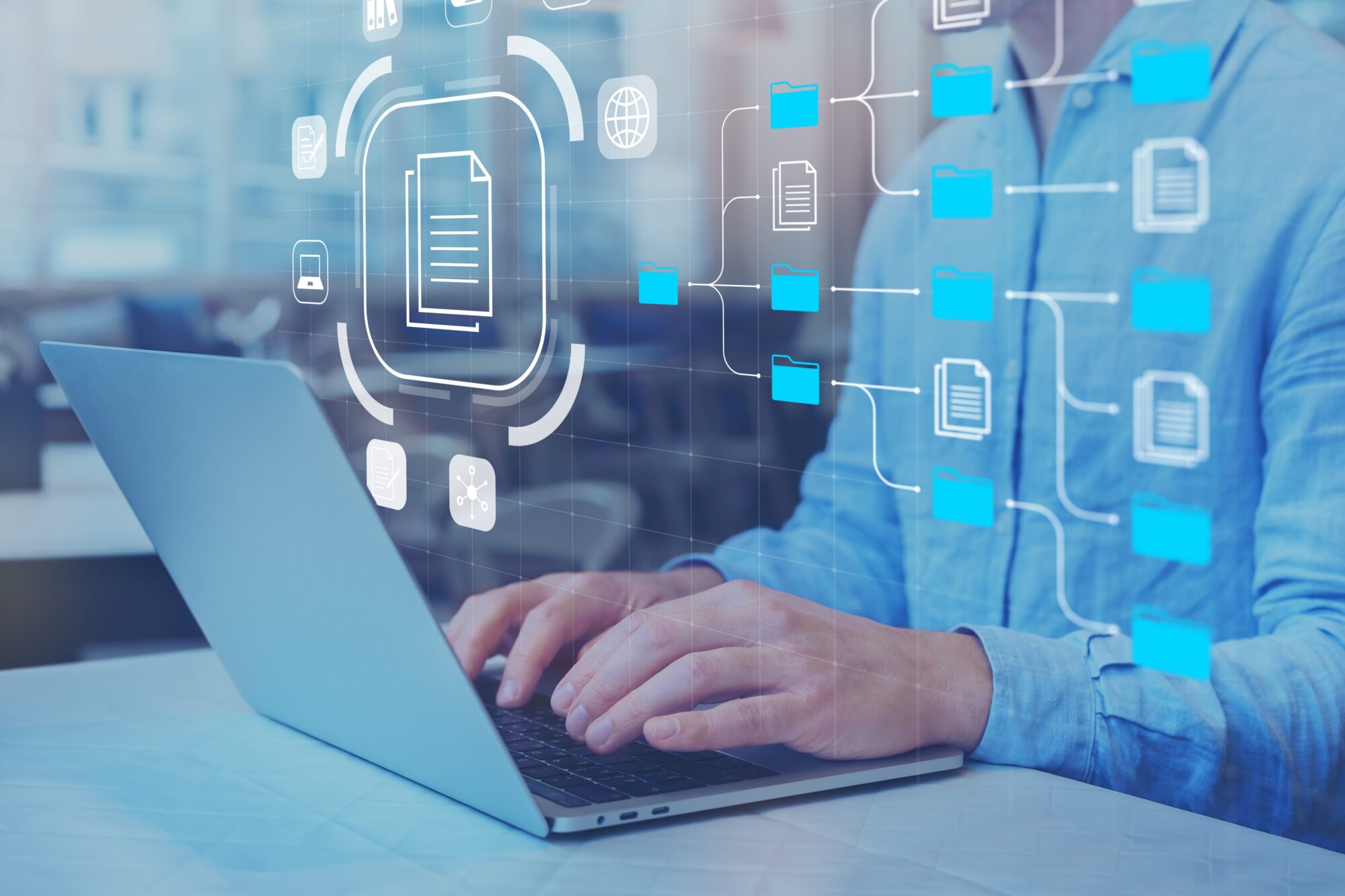 Case study: How it works in the real world
When capture and route methods are used in real-world situations, it becomes clear how critically important they are. In one example, a pharmacy kept losing prescriptions that came in by fax. In fact, almost one-third of all faxes that came in were lost. When a capture and route system was implemented, it allowed administrators to set routing lists on network devices. The number of lost prescriptions for this pharmacy dropped from a high loss rate of 33% to less than 1%. This shows the power a capture and route solution can have for a business. Not only did it help the pharmacy do its work better, but it also protected the lives of its clients.
These transformative ideas aren't just useful in the healthcare industry. They can change the way businesses like banks, law firms, manufacturers, title companies, and others work. Each of these industries can find productivity gains from integrating capture and route options.
Capture solutions our clients trust
Kofax Autostore – This middleware application makes good use of the hardware and software you already have to set up routing rules and standards for your entire business. It creates an index of papers so that they are easy to find in your important business applications.
Kofax eCopy: is a game-changer because it can convert documents to any file, let you make custom workflows, and make it easier for collaboration. eCopy even has a service that lets you know when important papers are added to the folders you choose.
PaperCut: PaperCut has a set of features, such as scanning to the Cloud, Optical Character Recognition (OCR), and a simpler scanning process, that make it easy to get information from documents.
Kofax PSIcapture: This solution allows smarter work management with an advanced classification engine and customizable workflow rules. This makes sure that your data is always where you need it most.
FAQs
Capture and route solutions automate tasks that used to be done by hand. This technology cuts down on mistakes and makes your staff much more productive, which helps your business run smoothly and saves money.
Capture and routing solutions reduce mistakes by giving users answers that have already been mapped out by leadership. This feature not only makes it easier to organize data, but it also starts a chain of actions that prevent human mistakes, like forgetting to send a document to the next person in the process or not categorizing the document correctly. The more processes are automated with accurate rules, the more data can be trusted to be correct and the easier it is for everyone to get their work done correctly and efficiently.
Capture and route options are flexible and can help many different businesses. Whether you work in healthcare, banking, manufacturing, the legal field, or any other field that needs to record and manage data efficiently, these solutions can be tailored to your specific needs, making your operations more efficient and helping your business grow.
Transform Your Business

, One Document At A Time
Let's
Talk