How Canon Copiers Are Revolutionizing Hospital Workflow
October 4, 2023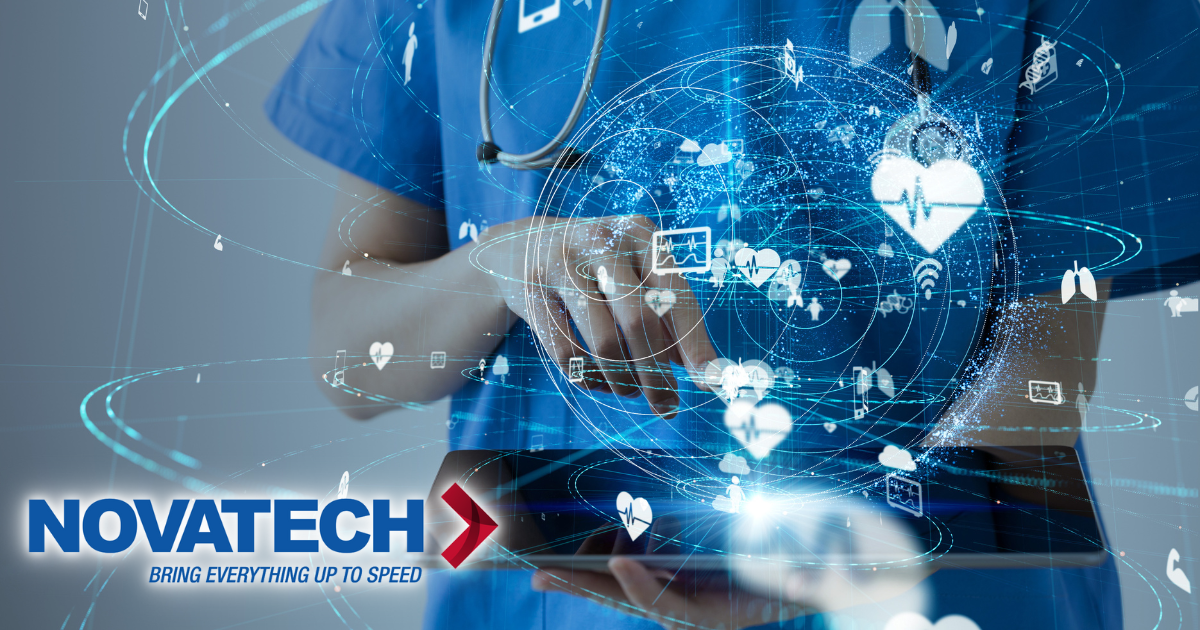 Hospitals, as critical institutions in the healthcare sector, have seen massive changes and advances over the past few decades. Yet, even with the rapid digitization and system integration, certain challenges remain. One such challenge is ensuring that internal systems, particularly related to print and data management, are efficient, secure, and compliant with necessary regulations.
Canon copiers from Novatech present an innovative solution tailored for hospital settings, combining integration, compliance, and efficiency seamlessly.
Navigating the Challenges of Legacy Systems
Mergers, acquisitions, and the steady growth of healthcare networks mean that many hospitals operate with older devices and unsupported software. Navigating these legacy systems, especially with complex server architectures, can be daunting. Moreover, as hospitals plan system upgrades, it's crucial that new additions integrate seamlessly.
Enter Canon's imageRUNNER ADVANCE DX. This cutting-edge system enables secure scanning to FedRAMP-authorized cloud services like Microsoft Teams, OneNote, Google Drive, Exchange, and BOX. With compatibility extending to content and print management solutions including PrinterLogic, Papercut, LRS, Kofax, and leading EHR systems like EPIC through Hyland OnBase, integration has never been smoother.
Security: A Crucial Concern
With the increasing threats to data security, hospitals need systems that prioritize safeguarding patient health information (PHI). It's not just about complying with regulations like the Health Insurance Portability and Accountability Act (HIPAA), but also ensuring that data breaches are minimized. The imageRUNNER ADVANCE DX boasts built-in security features like the Verify System at Startup and McAfee Embedded Controls, aligning with the National Institute for Standards and Technology (NIST) Cybersecurity Framework.
Additionally, Canon's UNIFLOW / UNIFLOW ONLINE solution offers flexible device authentication protocols and secure printing, further fortifying the security structure. Canon doesn't stop there. With their Office Cloud using the FedRAMP-authorized framework, the continuous monitoring of system security ensures that PHI remains protected at all times.
A Focus on Efficiency
For hospital staff constantly on the move, efficiency is key. Print management systems can significantly impact this efficiency. Challenges such as tracking print/device usage, managing supplies, or ensuring that workflows meet regulatory requirements are commonplace.
Canon copiers, particularly the imageRUNNER ADVANCE DX, have been recognized for their reliability, with an impressive track record of minimal service calls over extensive usage. The copier's onscreen training and customizable one-touch workflows further streamline operations.
Meanwhile, UNIFLOW / UNIFLOW ONLINE offers print/scan tracking, auditing capabilities, and administrative controls to ensure optimal printing practices. Canon's Office Cloud also brings the advantage of reduced expenses related to on-premise server architecture, making fleet management a breeze.
Tailored to Key Hospital Personnel
Novatech and Canon understand that different hospital personnel have varying needs:
Information Technology Managers will appreciate the seamless integration with EHR/EMR systems and access to cloud services, all backed by reliable equipment and excellent service contracts.
Health Informatics Managers will find value in the tightened security around PHI, efficient scanning data processes, and authentication protocols ensuring timely access to medical records.
For the Purchasing Manager, tracking print/device usage, automating workflows, and having centralized fleet management access becomes a reality with Canon's solutions.
In conclusion, for hospitals navigating the intricacies of legacy systems, security concerns, and the need for efficient workflows, Canon copiers offer a comprehensive, integrated solution. By focusing on the unique challenges of the healthcare sector, Canon ensures that its solutions are both state-of-the-art and tailored for optimal hospital operations.