Norfolk Copiers Leasing and Sales
Copiers can seem expensive. This is why we want to make sure you have the right equipment for your company, whether you lease or buy. We offer a variety of different models and brands at affordable rates, so you can get the best for your business without breaking the bank.
Our team of experts can help you find the best machine to meet your needs for your Norfolk business. We'll walk you through the process and make sure that you have all the information you need before making a decision. Our Norfolk services fall under our Virginia Beach regional office.
We take pride in helping businesses of all sizes find the perfect copier for their needs. Our solutions are tailored to suit each client's unique needs.
The copier brands we offer are Canon, Xerox, HP, and Konica Minolta.
Canon Leases
When you need a commercial copier, you want it to be efficient and easy to use.
Copiers are a necessity for any office, and we're here to help you find the right one. Our copier leasing and sales services extend to clients in the Norfolk area, and we also sell and service HP printers and copiers. Our team loves helping clients find the right commercial copy machine for their business, so if you need an office copier lease, Canon may be your best bet.
All of our service plans include copier repair and all of the consumables (except paper), drums, and supplies you need to keep your copier running smoothly.

These Are Our Canon Products:
Canon imageRUNNER ADVANCE DX C257iF
Canon imageRUNNER ADVANCE DX C357iF
Canon imageRUNNER ADVANCE DX C3826i
Canon imageRUNNER ADVANCE DX C3830i
Canon imageRUNNER ADVANCE DX C3835i
Canon imageRUNNER ADVANCE DX C5840i
Canon imageRUNNER ADVANCE DX C5850i
Canon imageRUNNER ADVANCE DX C5870i
Canon imageRUNNER ADVANCE DX C478iF
Canon imageRUNNER ADVANCE DX C568iF
Canon imagePRESS Lite 265
Canon imagePRESS Lite 165
HP Printer Leases
When it comes to printers, you really can't beat HP. HP is an industry leader and we specialize in their products. If you're looking for a copier lease from HP, we can help.
We have been selling and servicing HP printers and copiers for years. If you already own an HP machine, we can help you find a lease on the next-generation copier. We have many available products to choose from.
If you're ready to upgrade, we can help by providing you with a lease on a new HP printer or copier.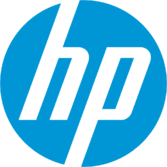 These Are Our HP Products:
HP LaserJet Enterprise MFP M528f
HP Color LaserJet Enterprise MFP M681dh
HP LaserJet Enterprise MFP M635fht
HP LaserJet Enterprise MFP M430f
HP Color LaserJet Enterprise MFP M776dn
HP LaserJet Enterprise MFP M636fh
HP LaserJet Enterprise MFP M528dn
HP Color LaserJet Enterprise flow MFP M880z
HP LaserJet Enterprise MFP M634z
HP Color LaserJet Enterprise MFP M578dn
HP LaserJet Enterprise MFP M725dn
HP Color LaserJet Enterprise MFP M578f
HP LaserJet Enterprise MFP M635h
Managed IT Services
We provide a wide range of business technology solutions to help your Norfolk business run smoothly.  Whether you need a new copier or printer, installation, or an upgrade to your current system, we have the right person to help. We also offer Managed IT Services that can help protect your sensitive data.
Here's what we can help you with:
Cloud support
Managed server support
Licensing and asset control
VPN support
Helpdesk support
Intrusion detection
Malware and ransomware prevention
With our Managed IT Services, you can have a team of experts who are there for you 24/7. We can take care of your computer systems and make sure everything is running smoothly, saving you time and money.
Let Us Help You
We can help you choose the right copier, printer, plotter, or wide format device to meet your needs. Aside from managed print services, we also offer managed IT services that include on-site support and remote monitoring. Contact us if you want more information about how we can help!