Discover Your Ideal Large Format Printer
A reliable wide format printer is indispensable for any bustling marketing agency or print center. At Novatech, we collaborate with leading manufacturers to provide the finest wide format printers accompanied by world-class service and support. Our specialized engineers are on hand to ensure the wide format device you lease or purchase is tailored to accomplish your tasks efficiently.
An Introduction to Wide Format Printers
Wide format printers, also known as plotters or large format printers, have been essential in business marketing and production for years. These devices accommodate oversized paper (typically wider than 24″), and have extensive applications in advertising, marketing, textiles, education, and engineering.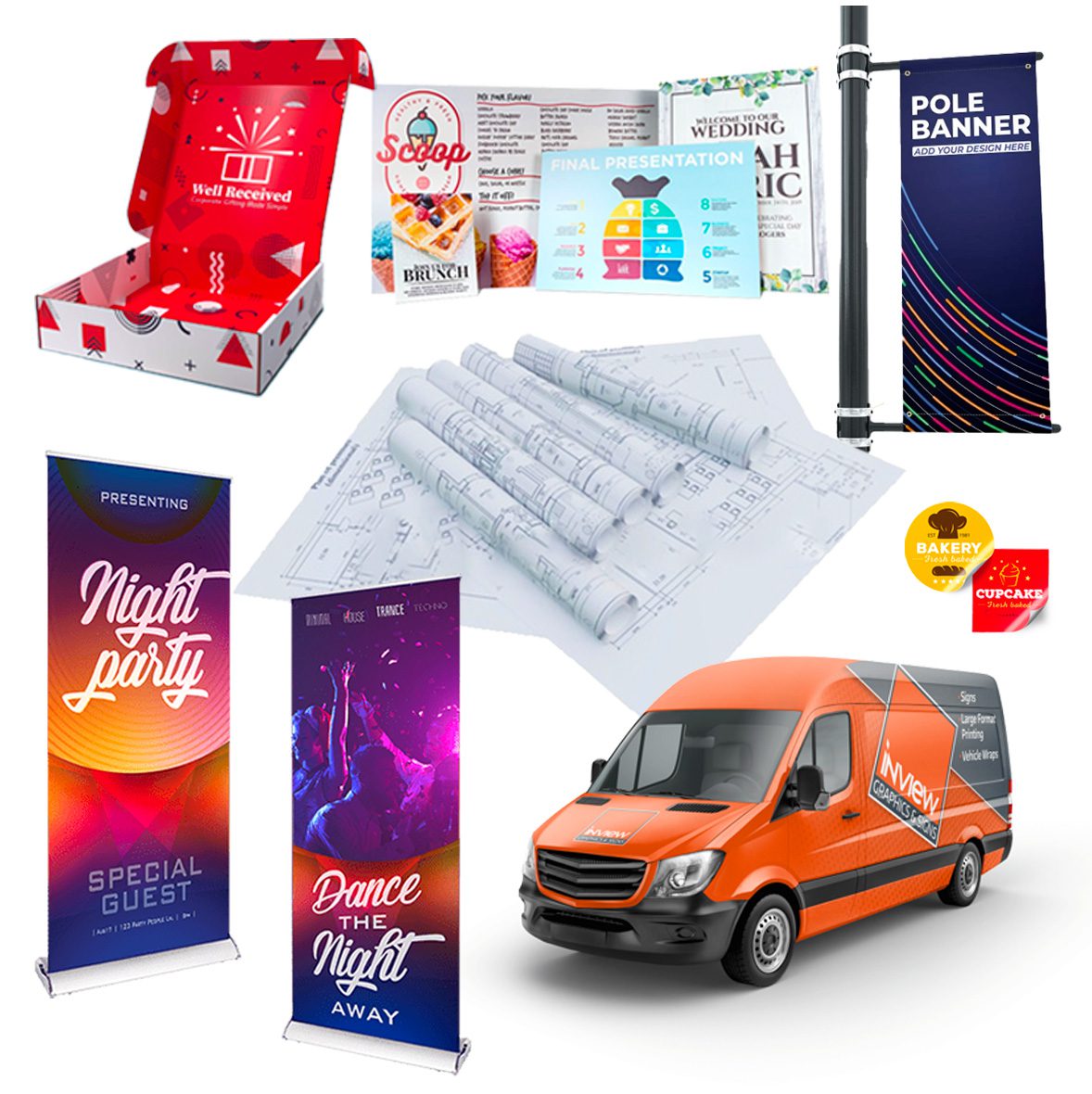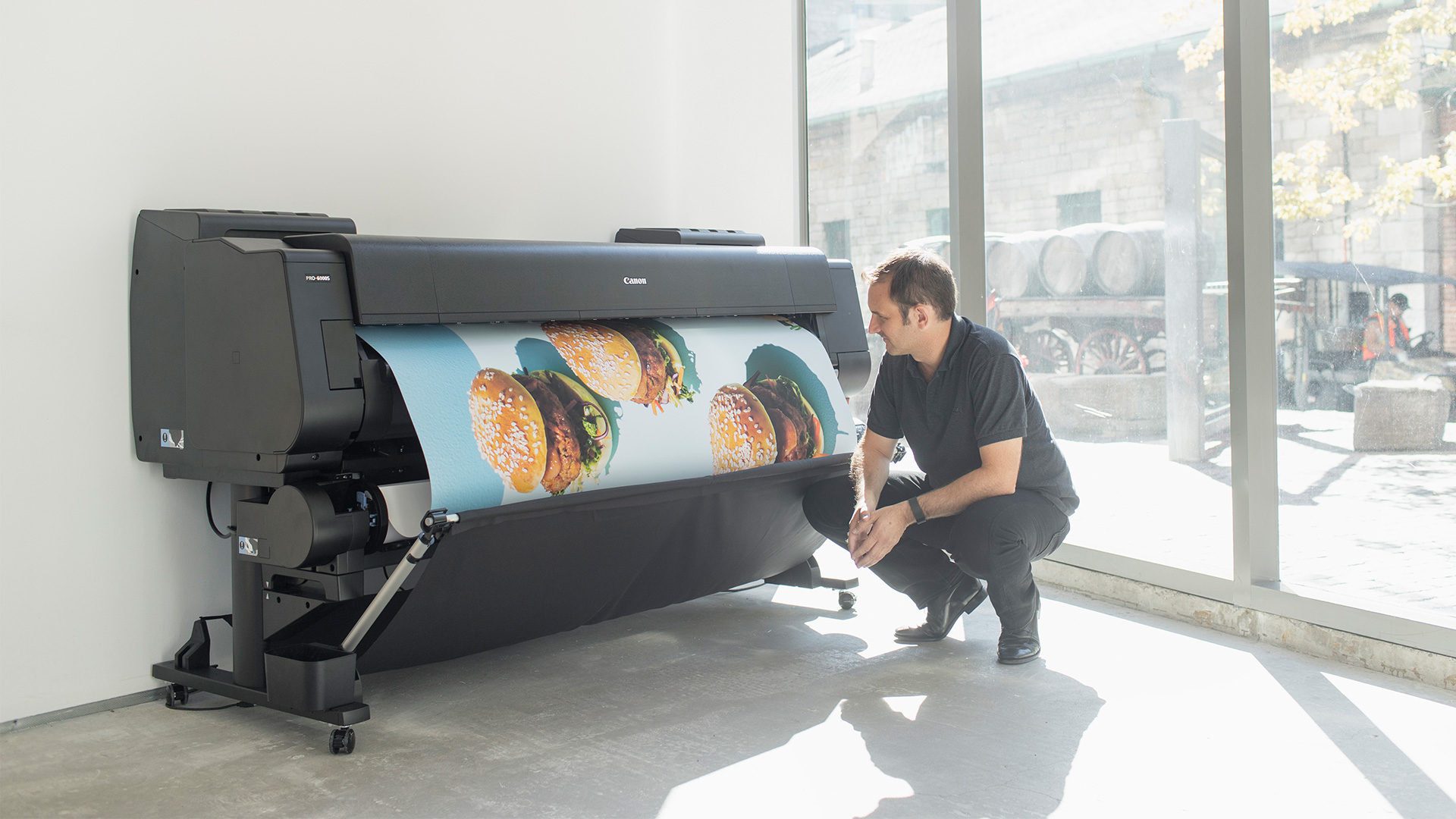 Wide format printer technologies differ among devices:
Inkjet: These printers spray ink through a printhead to create specific patterns.
Aqueous Inkjet: Water-based inkjet printers use dyes or pigments but are generally limited in UV applications.
Solvent Inkjet: These devices employ solvent-based inks, making them more durable and UV resistant.
UV Inkjet: UV inkjets use a mechanism that hardens ink upon exposure to UV light during the printing process.
Latex Inkjet: These inkjets use heat rather than air or UV light to cure, making them ideal for vehicle wraps and outdoor signage.
Dye Sublimation: Common in textile or fabric applications, dye sublimation utilizes heat to transfer dye onto materials like linens and fabrics.
Thermal Transfer: This technology employs a ribbon and heat to transfer ink onto print media.
Laser: These devices operate similarly to laser printers, using toner, drums, and fusers to fuse toner onto paper.
UVGel: Exclusive to Canon Colorado's wide format printers, UVGel technology enables rapid turnaround times, even on laminated output.
To select the appropriate wide format engine, it is crucial to consider the intended substrate, as well as whether the output is for indoor or outdoor applications.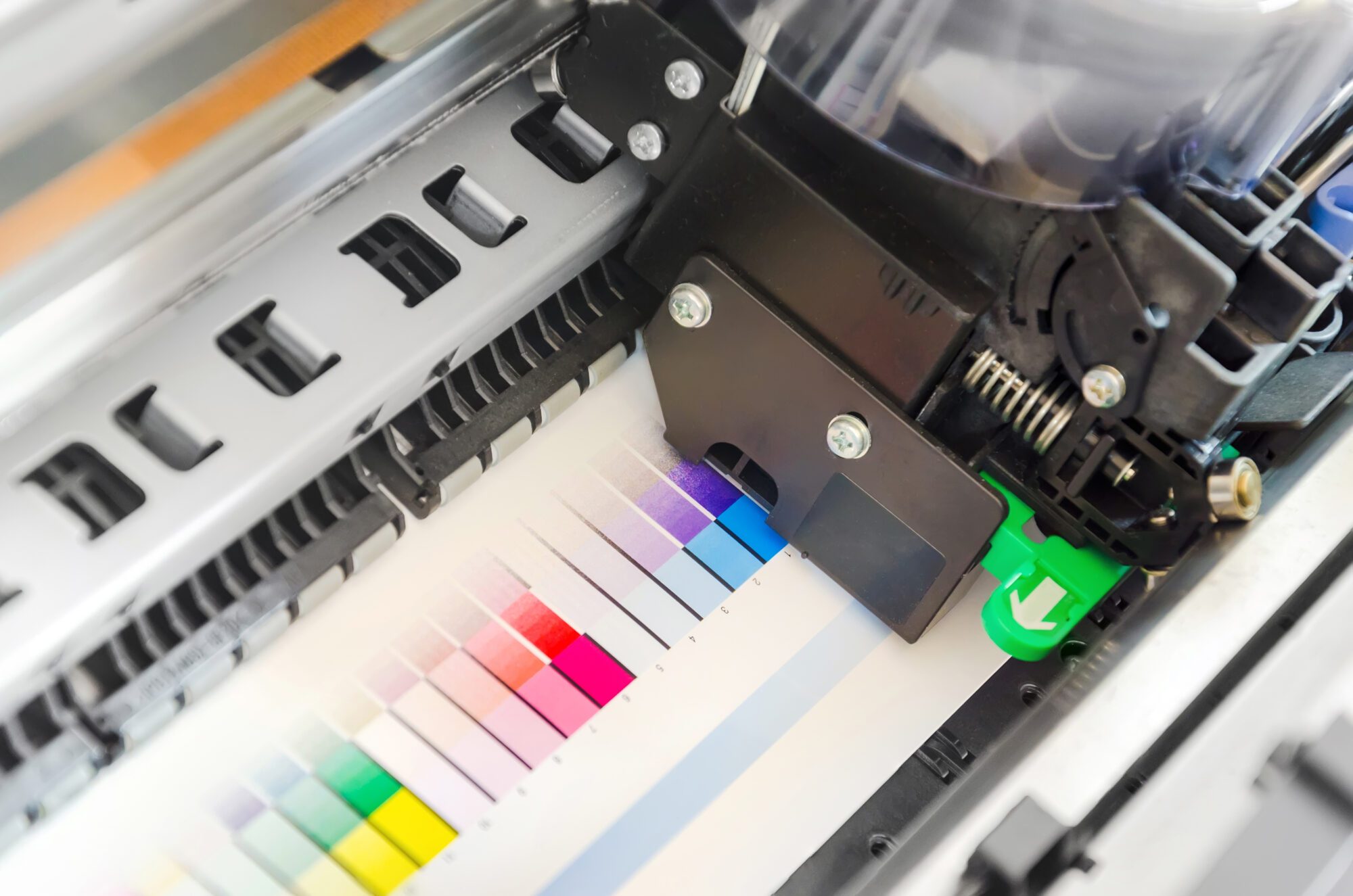 Partnerships with World-Class Manufacturers
Offering options is key when selecting a wide format printer. We collaborate with top manufacturers to deliver outstanding products and support. Remember that the work you intend to produce generally determines the wide format printer to lease or purchase.
Our partners include HP and Canon, two highly trusted brands in the wide format printing realm. If you already possess devices, we will help you understand the differences and advancements in the wide format sector, demonstrating how these innovations can improve your marketing agency, business, or print shop.
FAQ's
Leasing or purchasing a wide format printer is a personal decision. Leasing offers cash flow retention and potential tax benefits, while purchasing eliminates monthly device payments, leaving you to cover supplies and maintenance costs. Most clients opt to lease, but preferences vary.
Advertising and Marketing: signage, posters, banners, etc.
Trade Shows: displays and eye-catching banners
Architectural, Engineering & Construction (AEC): plans, blueprints, and schematics
Fine Arts: large-scale reproduction of artists' work
Textiles and Fabrics: fabric printing
Vehicle Applications: vehicle wraps
Common sizes include 24″, 36″, 42″, 60″, 63″, and 72″. Length typically depends on roll length, as most devices use roll-fed media.
Consider the device and supply costs, as well as the technology required for your specific use. Assess UV exposure levels to ensure output longevity and compare image quality among devices. Lastly, understand what is included or excluded from your service plan.
When selecting a wide format printer, be sure to discuss these factors with your sales professional:
Device and supply costs: Evaluate the total cost of ownership, including initial investment, consumables, and maintenance costs.
Technology: Identify the most suitable technology for your specific applications, considering factors such as print quality, speed, and durability.
UV exposure: If your output will be exposed to sunlight, choose a printer that provides adequate UV protection to ensure the longevity of your prints.
Image quality: Compare image quality across different devices to ensure the output meets your expectations and application requirements.
Service plan: Understand the terms and conditions of your service plan, including what is covered and what is not, as well as any associated costs.
By taking these factors into consideration, you can make an informed decision when choosing the best wide format printer for your business needs. Our team at Novatech is committed to helping you find the perfect solution, backed by our world-class service and support. Together, we can take your marketing agency, business, or print shop to new heights.
Trusted Partner

with 25+ Years Serving Customers

Let's evaluate your current technology with a professional assessment.
Let's
Talk