Copier Sales and Leasing in Hampton
Every business needs a reliable copier machine. If you are undecided about the best copier for your business in Hampton and the surrounding areas, we have the best copier solutions. Our Hampton office is proudly a part of our Virginia Beach market area.
Novatech is your one-stop shop for all your office equipment needs. We carry the trusted brands of Canon, HP, Konica Minolta and Xerox, and we offer leasing or outright purchase options.
Leasing a copier is a way to protect your technology investment for the long term and allows financial flexibility for your business to have high quality equipment without draining all your cash flow.
Canon Copier Leasing and Sales
We offer copier services from Canon, which has its own unique set of benefits. Maximize your efficiency with Canon's innovative technology and let our team of caring professionals make sure you're getting the best lease for your budget and needs. Canon is known for having amazing quality and long-life products, and our team spends the time it takes to match your business needs with the right Canon copier for you.
Our representatives will answer any questions you may have about Canon's line of office equipment.

See our Canon Copiers
Canon imageRUNNER ADVANCE DX C257iF
Canon imageRUNNER ADVANCE DX C357iF
Canon imageRUNNER ADVANCE DX C3826i
Canon imageRUNNER ADVANCE DX C3830i
Canon imageRUNNER ADVANCE DX C3835i
Canon imageRUNNER ADVANCE DX C5840i
Canon imageRUNNER ADVANCE DX C5850i
Canon imageRUNNER ADVANCE DX C5870i
Canon imageRUNNER ADVANCE DX C478iF
Canon imageRUNNER ADVANCE DX C568iF
Canon imagePRESS Lite 265
Canon imagePRESS Lite 165
HP Printer Leases
When it comes to leasing your HP printers, we're the experts. We sell and lease HP copiers because we specialize in them and want to provide you with an optimum experience. Let us know how many copy machines or printers you need and what you need these copiers and printers to do, and we'll take care of the rest.
Never worry about encountering issues again with your HP printers. Our technical experts are on standby to address any problems with your copy machine. Just reach out to us and we'll handle any of your concerns to minimize your downtime.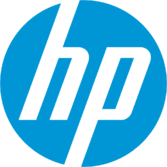 Check Out Some of our HP Printers & Copiers
HP LaserJet Enterprise MFP M528f
HP Color LaserJet Enterprise MFP M681dh
HP LaserJet Enterprise MFP M635fht
HP LaserJet Enterprise MFP M430f
HP Color LaserJet Enterprise MFP M776dn
HP LaserJet Enterprise MFP M636fh
HP LaserJet Enterprise MFP M528dn
HP Color LaserJet Enterprise flow MFP M880z
HP LaserJet Enterprise MFP M634z
HP Color LaserJet Enterprise MFP M578dn
HP LaserJet Enterprise MFP M725dn
HP Color LaserJet Enterprise MFP M578f
HP LaserJet Enterprise MFP M635h
Managed IT Services
We know that a healthy business is a more efficient one. Managed IT services will give you the peace of mind to know that your system is up-to-date, secure, and reliable.
At Novatech, we pride ourselves on our ability to take care of all your IT needs.  Our team of trained technicians have a passion for protecting businesses by having IT services you can rely on.
Hampton business owners enjoy our Managed IT Services, which include Cloud Computing, Malware Prevention, Intrusion Detection, Managed Server, and Office 365 Integration and Support. Most of these clients also use VPN Setup, Ransomware Prevention, and Data Backup. Data Backup and Disaster Recovery are some of the most important services we offer.
Our services:
Cloud support
Managed server support
Licensing and asset control
VPN support
Helpdesk support
Intrusion detection
Malware and ransomware prevention
Discover how our Managed IT Service experts can help your Hampton business today.
Get In Touch Now
Whether you need a new copier, copier parts, printer, or printer parts – we have them all available. We offer lease options on our most popular copiers and printers. Committed to delivering high-quality products to our customers at competitive prices, including Canon copiers and printers, HP copiers and Xerox printers for purchase or lease.
We can help you choose the right copier, printer, plotter, or wide-format device to meet your needs.
Contact us and let's discuss!