Dallas
Texas
Address
4251 W. John Carpenter Fwy Irving, TX 75063
Copier Leasing in Dallas
Do you have a fleet of copiers in the Dallas / Fort Worth area?  Are you looking to get competitive quotes on your next copier from a company with highly qualified copier technicians in the area?  Maybe you have a Canon copier, Konica Minolta copier or a Xerox copier and you want to get the latest and greatest models available.
At Novatech, we have been in business for 30 years and have the best technicians you are going to find to help keep your copiers running for years to come. Our technicians not only have the experience, but we have tools which help them diagnose and troubleshoot problems extremely rapidly.
In this page, we will discuss our copier and our managed IT services solutions in Dallas.
Canon Copiers in Dallas
Our best selling copiers in Dallas are the Canon copiers. The reason for the popularity of the Canon copiers is their ease of use and long life. We have found many clients choose Canon because of reliability. Canon consistently wins the Buyer Lab (BLI) line of the year. We have been partners with Canon for years and have found them to have a passion for helping find solutions and keep clients happy with their products.

Here are our popular Canon models
Canon imageRUNNER ADVANCE DX C257iF
Canon imageRUNNER ADVANCE DX C357iF
Canon imageRUNNER ADVANCE DX C3826i
Canon imageRUNNER ADVANCE DX C3830i
Canon imageRUNNER ADVANCE DX C3835i
Canon imageRUNNER ADVANCE DX C5840i
Canon imageRUNNER ADVANCE DX C5850i
Canon imageRUNNER ADVANCE DX C5870i
Canon imageRUNNER ADVANCE DX C478iF
Canon imageRUNNER ADVANCE DX C568iF
Canon imagePRESS Lite 265
Canon imagePRESS Lite 165
Konica Minolta Copiers in Dallas
If the Canon copier line isn't for you, we also sell and service Konica Minolta copiers. Konica Minolta has been in the imaging space since they were making cameras decades ago. Their passion for art and color has been transferred into their color copier technology. We have service technicians with experience in the Konica Minolta copier brand.
Are you looking to see what a high quality copier copier can do for your prints? You will want to see how Konica Minolta does for your printing.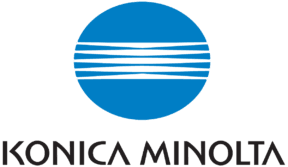 See our Konica Minolta copiers here
Konica Minolta bizhub 227
Konica Minolta bizhub 280
Konica Minolta bizhub 300i / 360i
Konica Minolta bizhub 450i / 550i / 650
iKonica Minolta bizhub C250i / C300i / C360i
Konica Minolta bizhub C450i / C550i / C650i
Konica Minolta bizhub C750
Here are some of the services we provide as it pertains to copiers.
Copier Sales
Multifunction printer sales and lease
Printer sales and leasing
Lease buyouts and tradeups
Color copiers
Color printers
Black and White copiers
Black and White printers
Production copiers
Thermal and LED printing
Managed IT Services
Our Managed IT Services team has one goal. Make your network run smoothly without errors.  We help companies manage the IT by providing the best in class support and technical assistance. We take the burden of having an IT department off your hands for one simple and easy cost per month.
Here are some of the IT Services we offer
Cloud computing
VPN setup and enhanced network security
24/7 helpdesk
Ticketing system
Computer support
Computer repairs
System designs
Document management
If you need to have your computers up and running at all times, give us a call so we can discuss what that might look like for you. We are here to help your company make the most of the resources we have available to you.
We Can Help
If you need a printer, a printer lease, copier, or managed IT services quote, we would love to help. Our sweet spot is companies with 20 to 200 employees. We do have some national companies we work with and some with just a few copiers. We would love to work with your team to help you get the copier you need for your office. Give us a call to get a copier lease quote and we would be happy to chat. Also, if you have managed IT services needed, we can help with that too!
Proudly Serving Businesses Across Texas
If everything is bigger in Texas, then it must be about time for business growth. In one of the fastest-growing states in the country, your business needs Novatech's support to keep up with business technology, advancements in digital infrastructure, and cloud-based functionality.
With offices in Dallas and Fort Worth, plus a brand new facility slated for San Antonio, we're eagerly increasing our presence throughout the state to bring you enhanced services and solutions. We look forward to providing Managed IT, Print, Cloud and Security Solutions to Texas companies looking for a more efficient way to do business.
Services
Services at this location
Managed IT Services
IT Essentials
IT Partner
Co-Managed IT
Endpoint Protection
Multi Factor Authentication
SIEM / SOC
Mobile Device Management
Advanced Security
Laptops / Desktops
Servers
Switches
Firewalls
Storage
Wireless Networking
Document Software Solutions
HP Security Manager
Kofax ControlSuite
PaperCut
PrinterLogic
printix
uniFLOW
Adobe Acrobat Reader
Kofax Power PDF
DocRecord
DocuWare
SharePoint
efi
fiery
Page DNA
PlanetPress Suite
Prisma prepare
Kofax AutoStore
Kofax eCopy
Kofax PSIcapture
PaperCut
HP Advantage
Konica Minolta MarketPlace
RingCentral
SchoolGate Guardian
XMedius
All Across Texas, We're Supporting Businesses Like Yours
Let's
Talk
Author
Harold Earls, COO, Zac Brown Collective
"Zac Brown Collective has a very complex IT infrastructure. Novatech has been an outstanding partner, providing quality and reliable IT support for our team."
Author
Dr. Anthony Mari. CEO, TactusMD
"They provide as close to perfect uptime as anyone possibly can, and they are responsive. We are [also] confident that when you log-in, there is security that will protect your ID and information."
Author
Aaron Sibley, Site Design and IT Project Manager. Habitat for Humanity
"Our ongoing service with Novatech is great. My team enjoys working with both the onsite technicians as well as the voices on the phone. Implementation of services has always gone smoothly, because when problems arise the team is already in place to quickly fix them."