Jackson
Tennessee
Address
133 West University Pkwy #105, Jackson, TN 38305
Jackson Copier Sales and Managed IT Services
Are you in Jackson, Tennessee and looking to get a copier lease? Maybe your current dealer has sent you a quote, and you aren't sure if you are getting a good deal. Maybe your headquarters wants you to get 3 quotes before you pull the trigger. We would be happy to help you get a copier you will be able to use for years to come. We sell and service Konica Minolta, Canon, Xerox and HP products.
We help if you are at the end of your copier lease and you are hearing about copier buyouts, FMV leases, and your dealer is talking to you about upgrading or renewing your current copier lease.
We have great cost per print plans available and have been serving the Jackson area for years. We are here to help you! Other than copier and printer sales, we do manage complete IT networks and on this page we will cover what we offer for our Jackson customers!
Konica Minolta Copier Leasing
If you need a copier, you may already have experience with Konica Minolta. If you have a KM copier and want to make sure you get another KM copier, we are happy to help. As one of the largest and most experienced Konica Minolta copier dealers in the country, we can help you get just the copier you need.
We have color units, black and white copiers and printers available for sale or lease.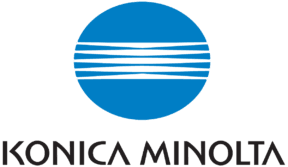 Here are Some of the Konica Minolta Products We Offer
Konica Minolta bizhub 227
Konica Minolta bizhub 280
Konica Minolta bizhub 300i / 360i
Konica Minolta bizhub 450i / 550i / 650
iKonica Minolta bizhub C250i / C300i / C360i
Konica Minolta bizhub C450i / C550i / C650i
Konica Minolta bizhub C750
Canon Copier Leasing and Sales
Maybe Konica Minolta isn't for you. Some clients have specific experiences which have them lean toward or against a specific brand. If you want an alternative which will serve your company for years to come, may we suggest Canon copiers?
Our team has the experience and technical support team to support the brand that consistently wins the line of the year from BLI. We have all the Canon copiers you may want to get.

Here are the Most Popular Canon Copiers
Canon imageRUNNER ADVANCE DX C257iF
Canon imageRUNNER ADVANCE DX C357iF
Canon imageRUNNER ADVANCE DX C3826i
Canon imageRUNNER ADVANCE DX C3830i
Canon imageRUNNER ADVANCE DX C3835i
Canon imageRUNNER ADVANCE DX C5840i
Canon imageRUNNER ADVANCE DX C5850i
Canon imageRUNNER ADVANCE DX C5870i
Canon imageRUNNER ADVANCE DX C478iF
Canon imageRUNNER ADVANCE DX C568iF
Canon imagePRESS Lite 265
Canon imagePRESS Lite 165
Managed IT Services
No one likes dealing with broken printers and malware and ransomware. Our team of professionals also offer world class Managed IT Services. Our team will help you with some of the essential IT support you need to run an efficient business.
Some of these services include:
Server support
Microsoft SharePoint design and troubleshooting
IT helpdesk support
Computer repair
CIO advice (including lifecycle planning and asset tracking)
VPN setup
Ransomware and malware prevention
Intrusion detection
Backup and recovery (BDR)
Our engineers will build a custom plan for your company which will be at one consistent cost per month no matter how much you use our support services. We have tier 1, 2 and 3 technicians. We even have 24 x 7 services available.
Contact Us
If you are looking to lease a copier or buy a printer, call us. We are here to serve you and your company. If you need help with your computer network with managed IT services, we can help you with that too. We take an approach called the Managed Office, which means we help manage all things dealing with your IT and computer setup. We would love to help your team get the perfect technology for your company.

You will also find our technicians and sales reps in the following areas around Jackson
Allenton Heights, TN.
Westwood Gardens, TN.
Hicksville, TN.
Bemis, TN.
East Union, TN.
Lawrence, TN.
Westover, TN.
Madison Hall, TN.
Proudly Serving Businesses Across Tennessee
Novatech's full-service offerings extend across the entirety of The Volunteer State. Our headquarters is centrally located in Nashville, along with a secondary location in the capital city to streamline the service we provide you, arriving quickly to solve your technical issues.
Our Nashville offices are supported by our four satellite locations throughout Tennessee. With branches in Memphis, Knoxville, Chattanooga, and Jackson, we bring top-tier service to every business across the state. If you're a Tennessee business interested in Managed IT, Print, Cloud and Security solutions, we're ready and waiting for your call.
Services
Services at this location
Managed IT Services
IT Essentials
IT Partner
Co-Managed IT
Voice & Video Collaboration
Endpoint Protection
Multi Factor Authentication
SIEM / SOC
Mobile Device Management
Advanced Security
Laptops / Desktops
Servers
Switches
Firewalls
Storage
Wireless Networking
Document Software Solutions
HP Security Manager
Kofax ControlSuite
PaperCut
PrinterLogic
printix
uniFLOW
Adobe Acrobat Reader
Kofax Power PDF
DocRecord
DocuWare
SharePoint
efi
fiery
Page DNA
PlanetPress Suite
Prisma prepare
Kofax AutoStore
Kofax eCopy
Kofax PSIcapture
PaperCut
HP Advantage
Konica Minolta MarketPlace
RingCentral
SchoolGate Guardian
XMedius
All Across Tennessee, We're Supporting Businesses Like Yours
Let's
Talk
Author
Harold Earls, COO, Zac Brown Collective
"Zac Brown Collective has a very complex IT infrastructure. Novatech has been an outstanding partner, providing quality and reliable IT support for our team."
Author
Dr. Anthony Mari. CEO, TactusMD
"They provide as close to perfect uptime as anyone possibly can, and they are responsive. We are [also] confident that when you log-in, there is security that will protect your ID and information."
Author
Aaron Sibley, Site Design and IT Project Manager. Habitat for Humanity
"Our ongoing service with Novatech is great. My team enjoys working with both the onsite technicians as well as the voices on the phone. Implementation of services has always gone smoothly, because when problems arise the team is already in place to quickly fix them."