Suffolk Copiers Leasing and Sales
Copiers have to work, otherwise, your business could suffer frustrations and be inefficient. This is especially true if printed documents or scans are a routine part of your busy office. If you're not happy with your current Suffolk copier provider, we may have options for upgrading your equipment and experience with your current vendor. Our Suffolk office is part of our Virginia Beach market.
Printers and copiers should be reasonably priced. Our goal is to help you find either a printer or a copier that can do what you need it to do for many years to come. We understand the copier you get from us has to work well for your business to help you achieve your business goals. From major brands like Canon and HP to everything in between, we offer many of the latest models of office copiers at competitive prices for businesses in Suffolk and surrounding areas.
Canon Sales
When it comes to copiers and laser printers, Canon is one of the most trusted brands in the copier industry. This brand has a lot of solutions for office printing and large format printing, which is why it's used by so many large companies, as well as small to medium companies in Suffolk.
As your Suffolk copier dealer, Canon is our primary brand. We lease a wide range of Canon copiers and printers, including the imageRUNNER line.
Our technicians have worked on many of these machines, from repairs to maintenance, so they can fix anything that may go wrong. Our sales professionals know and understand the Canon line, and can help you choose which model is right for your business.

Here Are Our Canon Products:
Canon imageRUNNER ADVANCE DX C257iF
Canon imageRUNNER ADVANCE DX C357iF
Canon imageRUNNER ADVANCE DX C3826i
Canon imageRUNNER ADVANCE DX C3830i
Canon imageRUNNER ADVANCE DX C3835i
Canon imageRUNNER ADVANCE DX C5840i
Canon imageRUNNER ADVANCE DX C5850i
Canon imageRUNNER ADVANCE DX C5870i
Canon imageRUNNER ADVANCE DX C478iF
Canon imageRUNNER ADVANCE DX C568iF
Canon imagePRESS Lite 265
Canon imagePRESS Lite 165
HP Printer Sales
Aside from Canon, HP is also a renowned brand of document printers and copier equipment. Compared to Canon, HP can be more customizable and work with more IT hardware (like Cisco), which is why it's also a popular brand among Suffolk IT Managers, whether for a big or small company.
You can choose a copier lease on one of the HP LaserJet or Color LaserJet products. Whether for updating your office copier or switching to another brand, we've got you covered.
Our leases include all of the supplies, parts, copier repairs, and labor you need to keep your device running for years.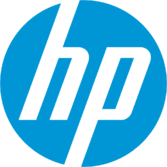 Here Are Our HP Products:
HP LaserJet Enterprise MFP M528f
HP Color LaserJet Enterprise MFP M681dh
HP LaserJet Enterprise MFP M635fht
HP LaserJet Enterprise MFP M430f
HP Color LaserJet Enterprise MFP M776dn
HP LaserJet Enterprise MFP M636fh
HP LaserJet Enterprise MFP M528dn
HP Color LaserJet Enterprise flow MFP M880z
HP LaserJet Enterprise MFP M634z
HP Color LaserJet Enterprise MFP M578dn
HP LaserJet Enterprise MFP M725dn
HP Color LaserJet Enterprise MFP M578f
HP LaserJet Enterprise MFP M635h
Managed IT Services
Our Managed IT Services are designed to give you 100% peace of mind. From system monitoring and repair to data recovery services, we have everything your office needs. This includes security, penetration testing, cloud computing, VPN support, Microsoft engineer support, computer repair, and a world-class IT helpdesk.
Let us take care of your IT needs. Our team manages networks and simplifies your IT experience to make sure you're protected from security threats.
Check out the services we offer:
Cloud support
Managed server support
Licensing and asset control
VPN support
Helpdesk support
Intrusion detection
Malware and ransomware prevention
Your Managed IT Solutions
Suffolk businesses can increase their workforce productivity, minimize technology headaches and save money by partnering with our Managed IT Services group. We know how stressful it can be to manage technology on your own. Let us relieve that burden for you.
Talk to us today!