How to Setup Driver With Konica Authentication on Mac
1. Open Safari and navigate to the Novatech website.


2. At the top of the screen click "File" and then "Print".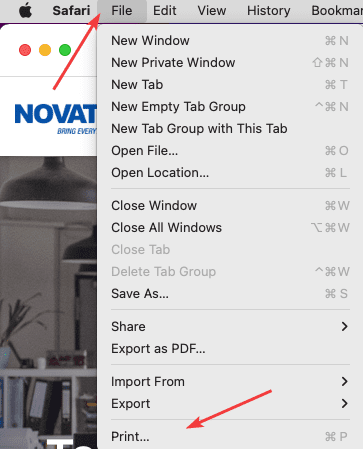 3. Make sure the correct printer is selected and then click the "Safari" dropdown, choose "Output Method" and then select "User Authentication" if you have a Username/Password for the copier and "Account Track" if you have just a pin for the copier.
3a. If you don't have the "Safari" dropdown, you may need to click "Show Details" at the bottom of the window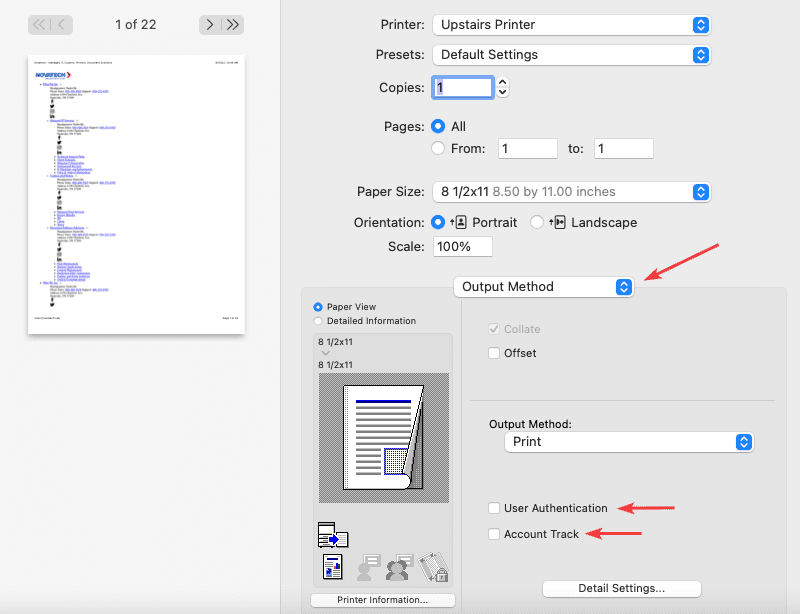 4. Type in either the Username/Password or Pin into the box and then check the "Save Setting" box and click "OK".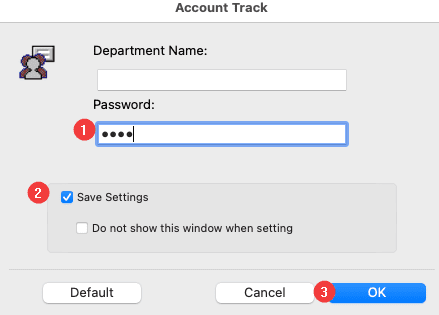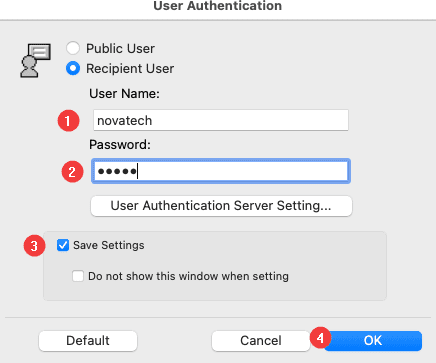 5. If you want any other default settings to be saved to this profile, select them now from the dropdown and then at the top click the presets drop-down and choose "Save current settings as preset", name the preset and click "OK".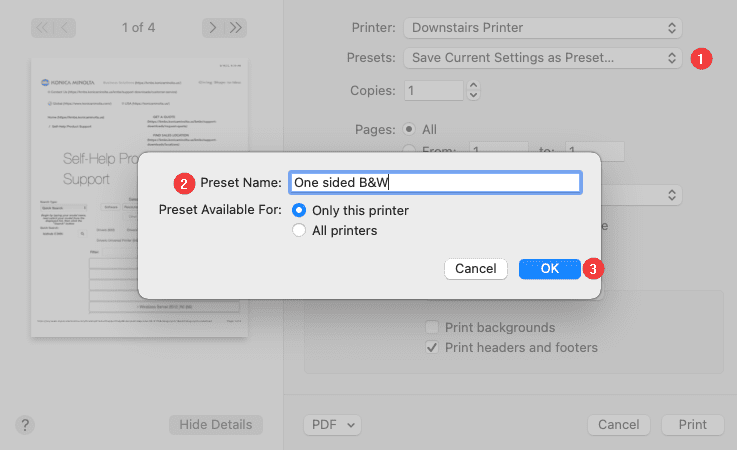 6. From now on you will need to make sure this preset is selected when printing so the copier will be able to read your code and authenticate you.