How to Setup Konica Scan to Folder on Windows
1. Right-click a blank space on the desktop and go to "New", then select "Folder".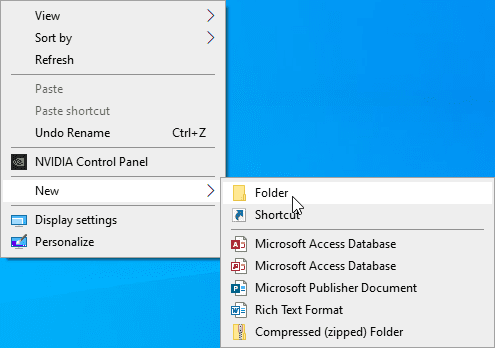 2. Name the folder "Scans"

3. Right-click the folder and go to "Properties".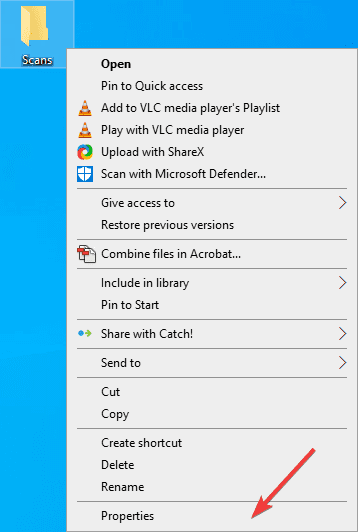 4. Go to the "Sharing" tab and click the "Share" button.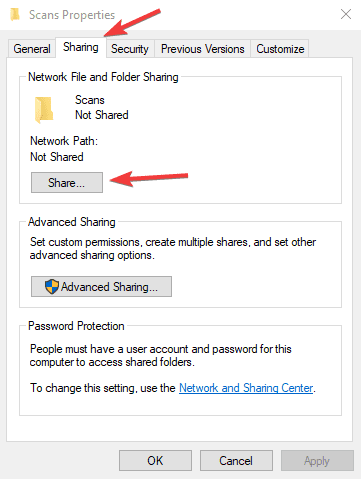 5. In the drop-down at the top, choose "Everyone" from the list and click "Add". Then, at the "Permissions Level", click the down arrow and select "Read/Write" and then click "Share".
5a. If you get a login prompt when clicking the "Share" button, you will need to input the admin credentials for the computer or contact your IT department for further assistance.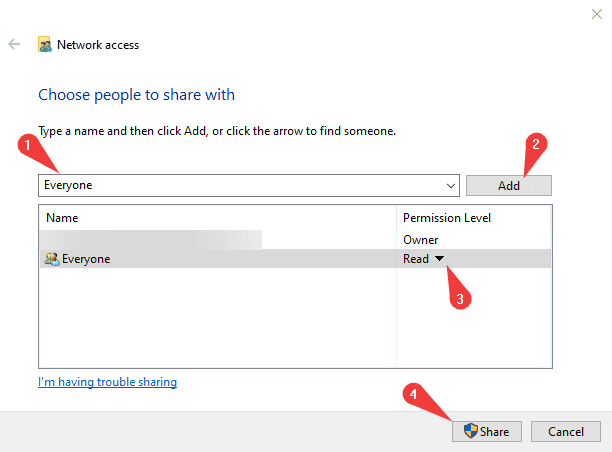 6. Click "Done" to finish the file sharing.
7. Right-click the "Windows" icon at the bottom of the screen and click "Network Connections".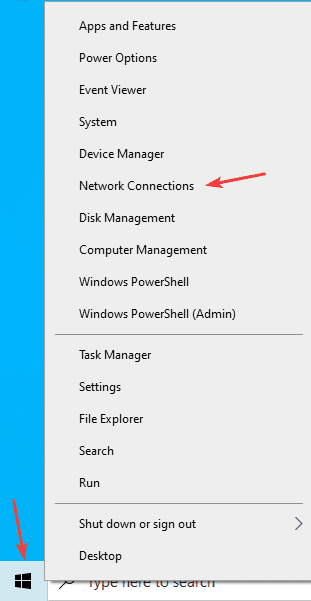 8. Click the "Properties" button under the current network connection.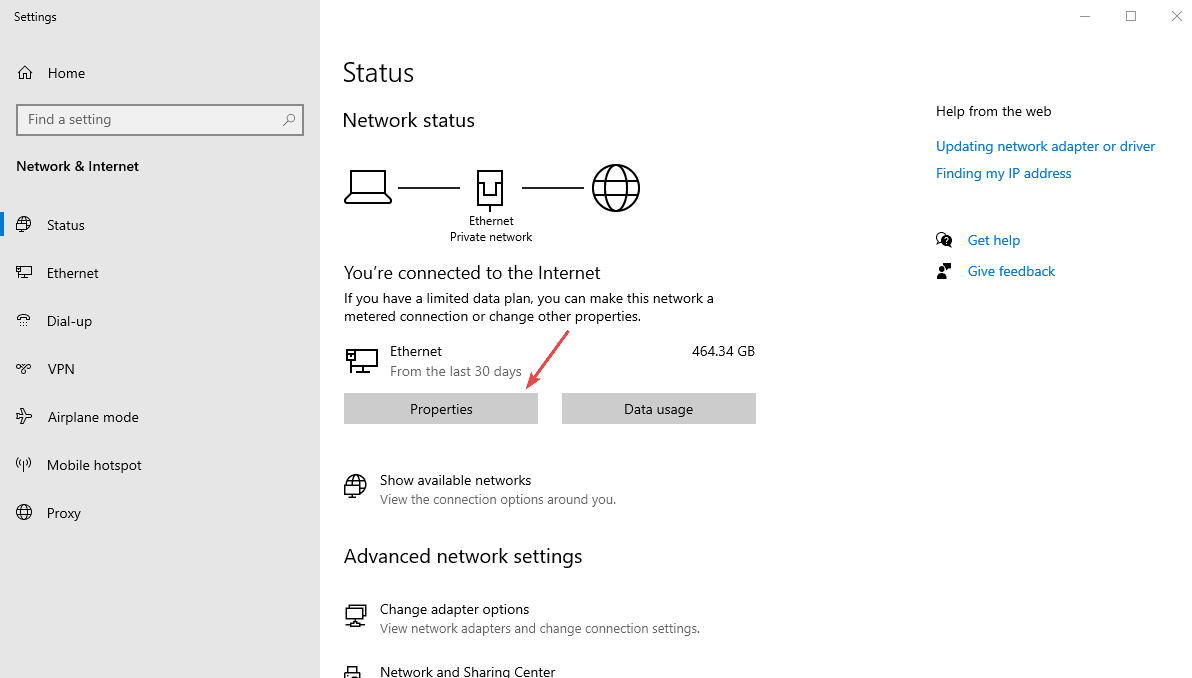 9. Select the "Private" bubble and then close the window.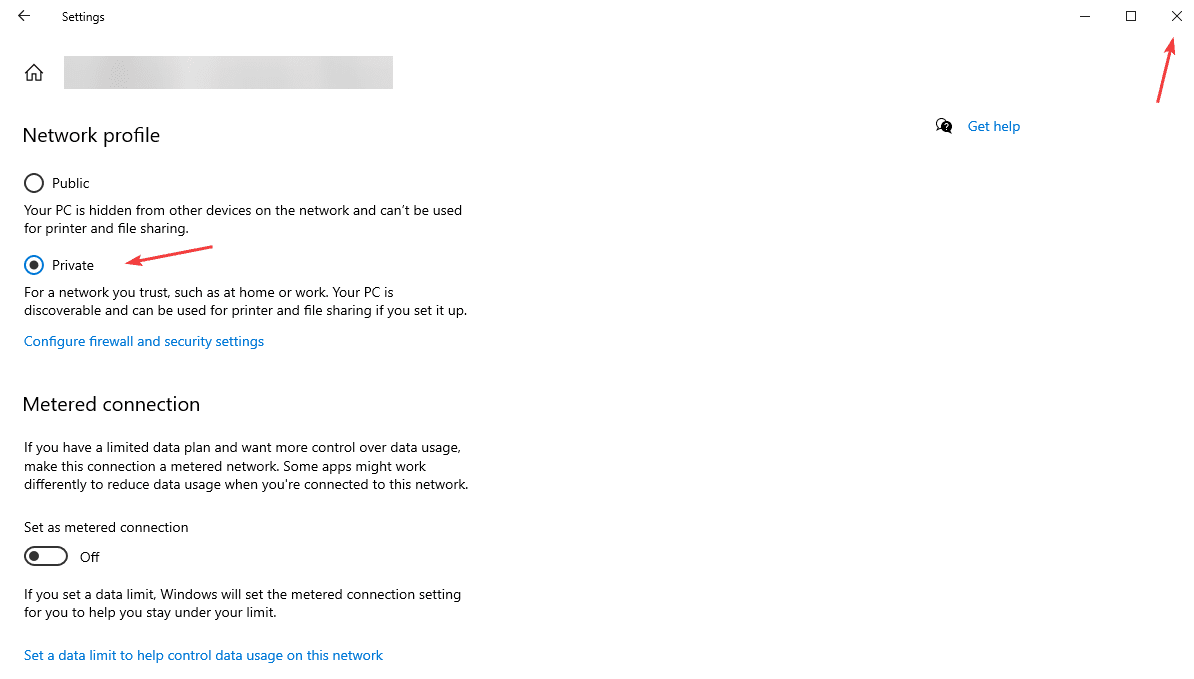 10. Go to the physical copier and press the "Menu/Home" button on the copier, then "Utility" on the screen, and finally "Device Information". Find the IPv4 address and write it down.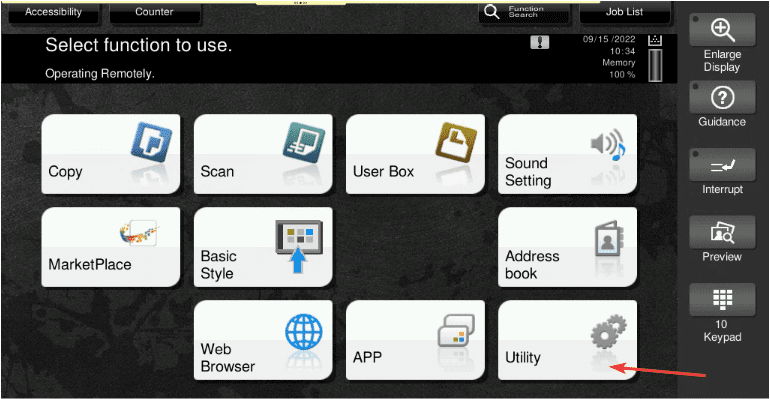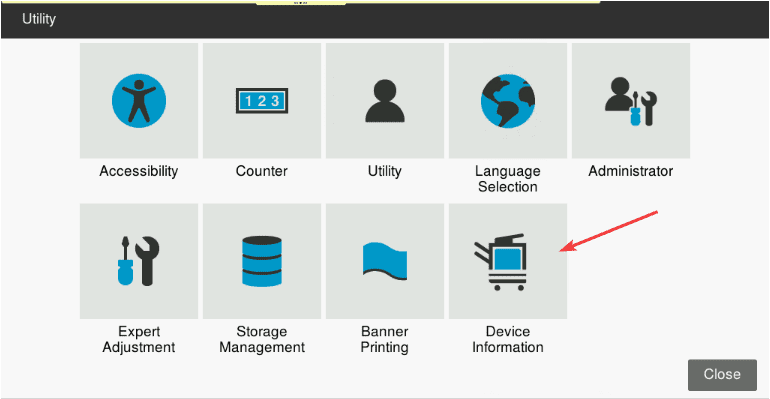 11. Type the IP address of the copier into a new tab in your web browser at the top of the screen, not the search bar, and hit enter.
11a. If you have a "Logout" or "To Login Screen" button in the top right, skip to step 13.

12. Follow the example that matches the page you have.
12a. The login password for the copier will be either "12345678" or "1234567812345678". If this doesn't work please contact your IT department.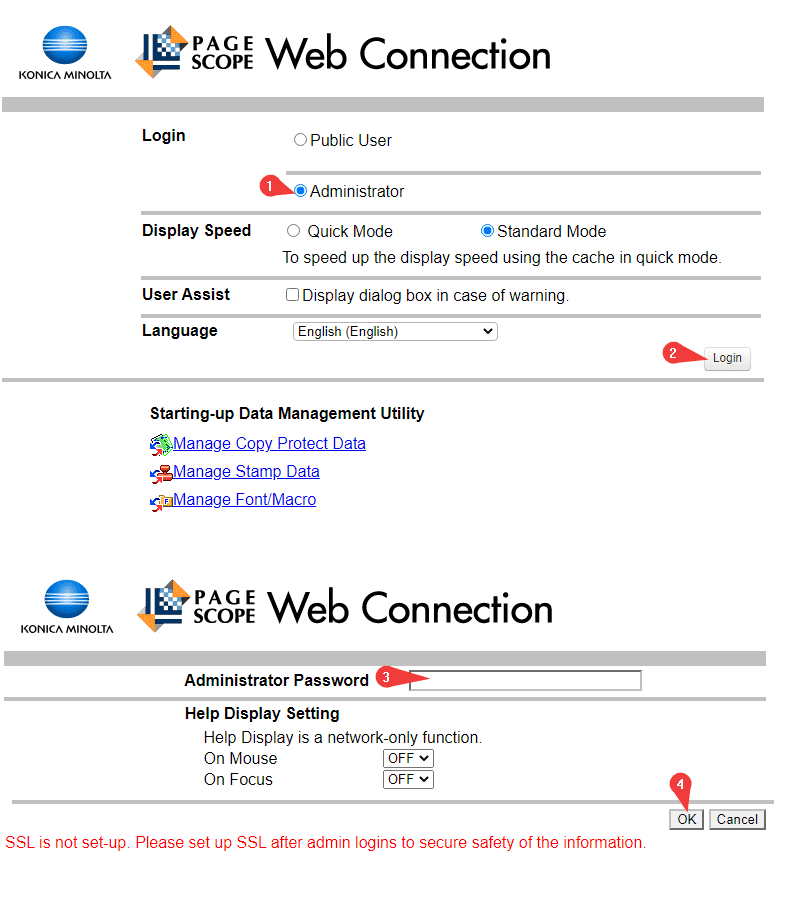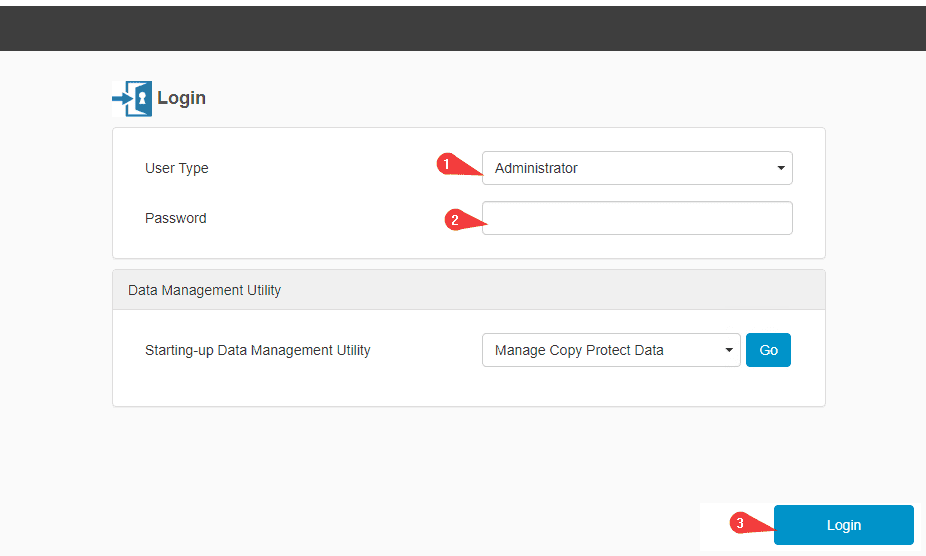 13. Click the "Store Address" option, it should then by default be on the "Address Book" tab, click "New Registration". Select the "SMB" option and follow the steps below.
13a. Leave this setting default.
13b. Put your name as the name you would like to assign the scan location.
13c. Drop this down to match the first letter of the name you assigned.
13d. Check this box if you would like to add this location to the favorites screen on the copier.
13e. This is the IP address of your computer. To find it, right-click the windows icon and go to network connections and click properties, then scroll to the bottom.
13f. The File path is Scans.
13g. User ID is your username on the computer when you log into the computer.
13h. This is the password you use to get into your computer. If you use a pin, it will not work. It has to be the current password. This is sometimes the password to your email account.